Malaysia Trivia
Fun Facts, Opinions & Travel News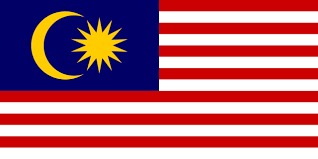 This Malaysia Trivia section is a fascinating A-Z list of trivia, Malaysia culture, food, statistics, curiosities as well as my opinions and comments on various travel-related news items.
Much of this material used to be in my e-book Offbeat Malaysia which was sold via the Blurb bookstore. I have now decided to discontinue the book but to incorporate the contents free of charge into this Malaysia Traveller website instead so that more people can enjoy it and to make it easier for me to update and expand.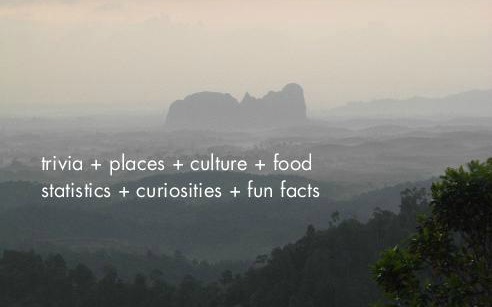 If you want to know:
why KL Railway Station was built to withstand six feet of snow.
where is the most polluted place in South East Asia
which genus of Malaysian mosquito eats ants' vomit
where you are least and most likely to suffer from food poisoning 
what is the difference between a pawang and a bomoh
what are the health benefits of dragon fruit
where litter bugs go after they die
the breakdown of Malaysia's hotel occupancy rates by state
who was Malacca's hero banker
average household income figures
when to use 'Lah!'
which Malaysian ethnic groups have the highest and lowest life expectancy
the ingredients of the most popular local dishes
a list of the tallest mountains in Malaysia
where you can find a bound feet shoe shop
the wettest places in Malaysia
which state has the cheapest domestic water rates
You can find all the answers to these Malaysia Trivia questions and many more by clicking on the links below.
What topics are included under Malaysia Trivia?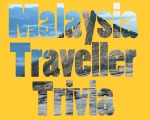 As mentioned, my Malaysia Trivia takes the form of an A-Z guide and covers hundreds of subjects. Click on any subject you like but I hope you will read them all in turn.
ALCOHOL CONSUMPTION IN MALAYSIA
BUKIT CHANDAN MILITARY CEMETERY
CAPE RACHADO'S PULAU MASJID BEACH
CHINA MALAYSIA FRIENDSHIP GARDEN, PUTRAJAYA
EXOTIC PET SHOP, KAMPUNG SUNGAI SERAI
FISHING

FISHING INDUSTRY
FOREIGN WORKERS
FOREST RESERVES
FRANCIS LIGHT'S LAST WILL & TESTAMENT
FRASER'S HILL OR CAMERON HIGHLANDS
GAMBLING
GARBAGE
GARDENS
GAYS
GEMAS
GEOGRAPHY
GEOLOGY
GODOWN
GOLD
GOLF
GONG XI FA CAI
GRAND SHANGHAI FOOD THEME PARK, PUCHONG
GURKHAS

GREETINGS
GUNUNG NUANG VS. DATUK VS. ANGSI
HARI RAYA
HEALTH BENEFITS OF TROPICAL FRUIT
HEIGHT
HERIOT WATT MALAYSIA'S GREEN ROOF
HERITAGE
HIBISCUS
HIMALAYA/MALAYA
HIV/AIDS
HONG KONG BAR, CHULIA STREET, PENANG
HORSE RACING
HOTELS
HOUSEHOLD INCOME
HOUSING
HUNGRY GHOST
ILLEGAL IMMIGRANTS
INDIA
INTER-ETHNIC MARRIAGE
IPOH RAILWAY STATION
JAPANESE OCCUPATION
JUGRA - LIGHTHOUSES AND LEGENDS
KAJANG'S ORNATE DRAGON TEMPLES

KAMPUNG BUKIT CHANDANG, BATANG KALI
KAPITAN CHINA CHUNG KENG QUEE, TAIPING
KITES
KL
KLIA
KLCI
KOLAM
KUALA LUMPUR'S LESSER KNOWN CEMETERIES
KUAN YIN
LAH!
LANDSLIPS

LCCT

LIFE EXPECTANCY
LITTLE INDIA
LOTUS PLANT
MACC
MAHATHIR
MAIDS
MAINTENANCE
MALARIA
MALAYA
MALAY COLLEGE
MALAYSIA
MALAYSIA BOOK OF RECORDS
MALLS
MANDARIN
MANGLISH
MANGROVE
MANNERS
MAPHILINDO
MARRIAGE
MAT REMPIT
MAT SALLEH
MEASUREMENT
MERDEKA DAY
MINANGKABAU
MM2H
MONARCHY SYSTEM
MONSOON
MULU CAVES
MY KAD
NAMES
NATIONAL SERVICE
NEWSPAPERS
OBELIX AND THE MALAYSIAN MENHIRS
OIL
OM SRI MAHA ATHI NAGESWARY AMMAN TEMPLE, PUCHONG
ORANG UTAN
ORCHIDS
ORIENT EXPRESS
PADANG SEMARAK, PUTRAJAYA
PAGODAS
PARKING

PASAR MALAM
PAWANG
PAWN SHOPS
PETALING JAYA
PEWTER
PIRATES OF MALAYSIA
PLACE NAMES
PLASTIC BAGS
POLICE
PONDAN
POPULATION
POPULATION DENSITY
PORTUGUESE
PORTUGUESE SETTLEMENT CHRISTMAS LIGHTS
PORT WELD
P PLATES
PRECEDENCE
PRIME MINISTER'S WALK, PUTRAJAYA
PRISONS
PROPERTY VALUES

PROTON & PERODUA
RABIES
RACES
RAFFLESIA
RAINFALL
RAMADHAN
RAPID KL
REAL ESTATE
REDANG ISLAND - WHAT'S KILLING THE FISH?
REFUGEES
RELA
RELIGION
RINGGIT
ROTAN
SAMSU
SCHOOLS
SELANGOR CLUB
SENIORS
SHIPPING

SHOPHOUSES
SHOPPING
SILAT SENI GAYONG
SILLY SIGNAGE
SIPADAN ISLAND
SMUGGLING
SNAKES
SNATCH THIEVES
SPIES
STAMPS
STENGAH
STEROTYPES
ST. MARY'S
ST. MICHAEL'S INSTITUTION, IPOH
STUDYING ABROAD
SUBSIDIES
SUPERMARKETS

SUPERSTITIOUS
SWIFTLET FARMS
TAMAN PUTRA PERDANA, PUTRAJAYA
TAMIL 
TANJUNG BIDARA - THE DIANA SHIPWRECK
TAX

TAXIS
TELEPHONE NUMBERS AND DIALLING CODES
13 MAY 1969

THOUSAND YEAR OLD EGG
TIFFIN
TIFFIN CARRIERS
TIGERS
TINDAKON DAZANG BEACH LONGHOUSE, KUDAT, SABAH
TIOMAN
TIPPING
TODDY
TOILETS
TOUCH 'N GO
TOURIST ARRIVALS
TRAFFIC ACCIDENTS
TRIADS/SECRET SOCIETIES
TUNE HOTELS
TURTLES
TV
UNCLE
UNESCO HERITAGE SITES
UMNO
VACANCIES
VICE
WAR MEMORIAL
WATERFALLS
WATER TARIFF
WILD BOARS
WOK
XYLOPHONE
YUM SING
ZOOS
It may take me a while to update and activate all these Malaysia Trivia links so please bear with me.
---
Share this page: