Diabetes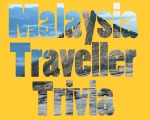 Malaysia had 1.5 million diabetes sufferers in 2006. By 2011 this number had doubled to 3 million and by 2015 it had reached 3.5 million or around 17.5 % of the adult population.
Causes of this alarming trend are usually attributed to a sedentary lifestyle and an unhealthy diet rich in sugar and fat. Malaysians are the 8th highest sugar consumers in the world, swallowing a shocking 26 teaspoons daily.

Malaysia has one of the highest diabetes rates in southeast Asia but still a long way behind the tiny Pacific nation of Nauru where over 40% of the population are diabetic.

---
Share this page: