Majestic Hotel Kuala Lumpur

Majestic Hotel Kuala Lumpur
Set To Become KL's Best Hotel?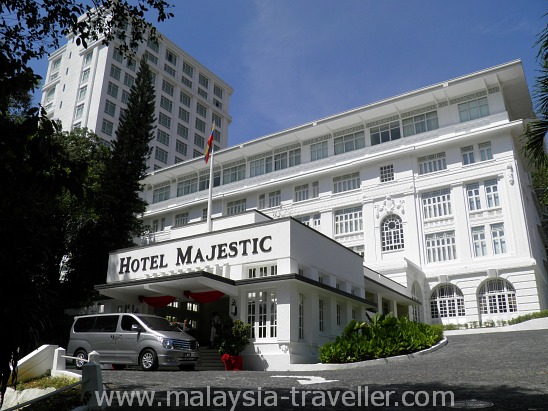 Majestic Hotel Kuala Lumpur
Most of the major cities in Asia have one hotel which stands out as the classic luxury hotel. So, for example, Singapore has the Raffles, Bangkok has the Oriental, Hong Kong has the Peninsula, Rangoon has the Strand and Penang has the Eastern & Oriental.
And Kuala Lumpur has ... um, well nothing really!
The old colonial hotels of a century ago, The Grand Oriental and the Empire, have long since closed down and been demolished. Even the Station Hotel, which once was a convenient and quality place to stay, saw a steady decline in its fortunes and, for a time, served as the Heritage backpackers' hostel before closing its doors finally a couple of years ago.
That is not to say that there are no fine hotels in KL. The Mandarin Oriental and the Shangri-La for instance, just to name two, are luxurious 5-star hotels of the highest quality. But they are both modern tower blocks and lack the classic elegance, colonial ambiance and glorious history of those other famous names. 
Kuala Lumpur does have the Carcosa Seri Negara, a former colonial mansion with a very distinguished past, but with only 5 suites it is very much a small boutique property rather than a proper full-service hotel.
So KL was lacking its own stately luxury hotel ... until now, with the reopening, after a gap of 28 years, of the Majestic Hotel Kuala Lumpur.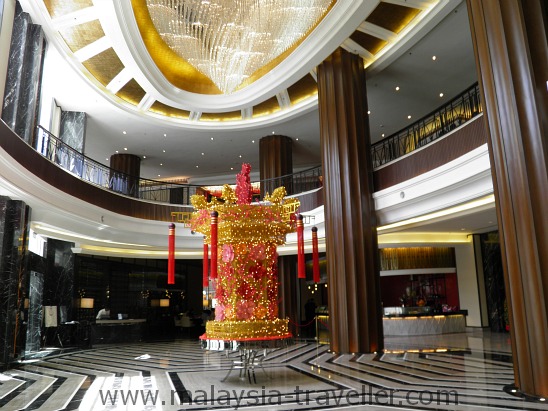 Foyer of the Majestic Hotel Kuala Lumpur
History
The Majestic was built in 1932 on a site facing KL's famous old moghul-style railway station. The German Consul's official residence and gardens used to occupy this plot until WWI.
The hotel soon became the top hotel in town and hosted many swanky parties and glamorous wedding receptions. 
Famous actors, singers, artists and writers used to stay here.
During the Second World War, the hotel suffered like everywhere else. A Japanese soldier committed suicide in Room 48 upon learning of Japan's defeat. His ghost was reportedly seen staring from the room window by railway workers in the building opposite for years afterwards.
The United Malays National Organisation (UMNO) used to hold some of their early meetings in the hotel as they planned Malaya's path towards independence from Britain. One of UNMO's leading lights, Dato' Onn, announced his resignation from UMNO at the Roof Garden of the hotel on 25th August 1951.
In the years that followed, the Majestic gradually lost its lustre and it closed down in 1983. From 1984 until 1998 the building served as the National Art Gallery and then it remained unoccupied for many years. 
Fortunately for Malaysia's heritage, the YTL group undertook a major, no-expense-spared refurbishment project to restore the original building (now called the Majestic Wing) to its former glory while adding an additional accommodation block (called the Tower Wing).
The hotel reopened for business in December 2012.
See YTL's promotional video to get a feel for this hotel:
The Hotel Today
I had a look around the hotel recently and had lunch in their Contango Restaurant where they were serving a full international buffet for RM68++ per head. They also offered free-flow beer and wine (self-service) for an additional RM30 which seemed very good value but as I was driving I didn't partake.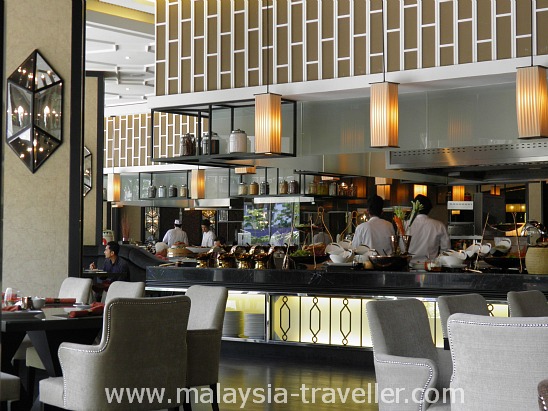 Contango Buffet Lunch 
The other main restaurant is the Colonial Café where the menu includes traditional British fare like Old Fashioned Faggots and Spotted Dick as well as Malaysian, Asian and international favourites. The hotel's main bar is located here serving wonderful cocktails like a Malayan Colada and a Gin Pahit.
A separate annex is set aside for smokers with its own bar, a pool table, private dining room, a card room and a cigar lounge. They also have a screening room which is a mini-cinema with comfy armchairs. They were screening an ancient black and white Heidi movie. I wonder how popular this facility will be?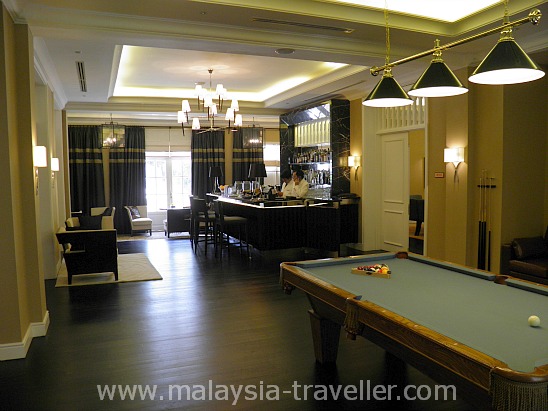 Bar in the Smokehouse at the Majestic Hotel Kuala Lumpur
A unique feature of the hotel is the Orchid Conservatory with a beautiful selection of orchids. However the room was kept locked and only one table was set for tea.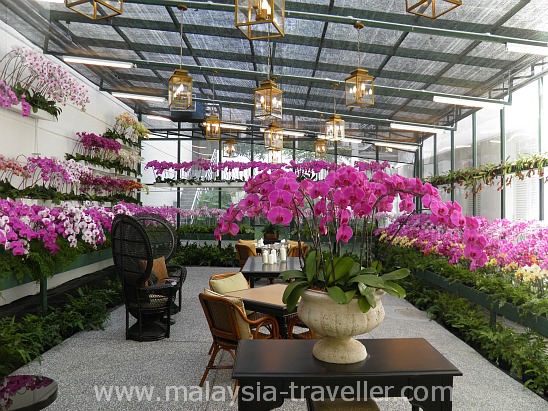 Orchid Conservatory at the Majestic 
There is also a Drawing Room and a Reading Room which both looked wonderful but there were no guests using them.
As you would expect for a hotel of this standard, they have a luxurious spa which has its own swimming pool overlooking the railway station. There is another swimming pool for hotel guests which I did not see.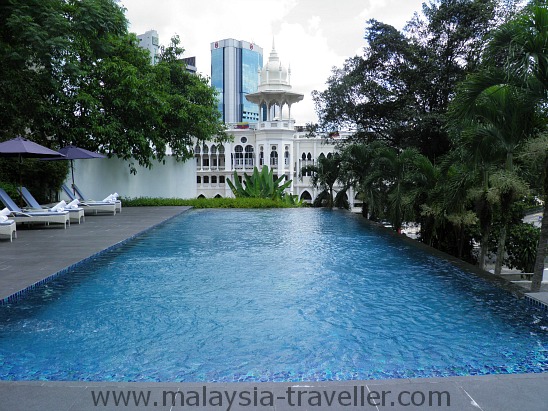 Swimming Pool at theMajestic Spa
The staff we encountered were all friendly and attentive. 
The location of the hotel is not ideal as KL's centre of gravity has shifted in recent decades to the KLCC and Bukit Bintang areas. It does not help that the hotel is surrounded by busy highways which are not pedestrian friendly. Having said that, it is within walking distance of top tourist attractions like the Old Railway Station, the State Mosque, the Islamic Arts Museum, Police Museum and, somewhat further, the Lake Gardens.
The hotel provides shuttle buses (or 'luxury coaches' as the hotel calls them) for guests to KL Sentral and Starhill Gallery (Bukit Bintang) so getting around should not be a problem.
Best Hotel in KL?
Is this KL's best hotel? The Majestic Hotel Kuala Lumpur has only been open for 2 months and it is still early days.
I think it has the potential to be Kuala Lumpur's equivalent of the Eastern & Oriental but perhaps not quite up to the Raffles standard.
YTL are a serious player in the luxury hotel business with Pangkor Laut Resort, Tanjong Jara Resort, Cameron Highlands Resort, the Majestic Malacca and others in their portfolio so there is no reason to think that they will not make a success of this hotel.
Majestic Hotel Kuala Lumpur

Address & Contact Details
The Majestic Hotel Kuala Lumpur
5 Jalan Sultan Hishamuddin,
50000 Kuala Lumpur, Malaysia.
Tel: (603) 2785 8000
Fax: (603) 2785 8080
tmklresv@ytlhotels.com.my
GPS: Nº 3 138', E 101º 692'
---
Majestic Hotel Kuala Lumpur
Share this page: