Bound Feet Shoe Shop, Broadband, Broga, Brothel Number 8, Buddha Jayanti Temple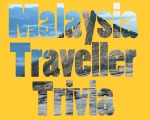 Here is some Malaysia Traveller Trivia about Bound Feet Shoe Shop, Broadband, Broga, Brothel Number 8 and Buddha Jayanti Temple.
BOUND FEET SHOE SHOP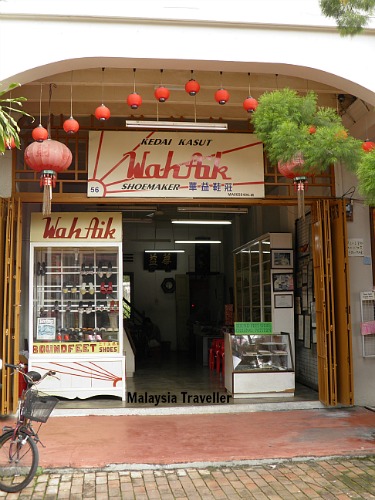 On Melaka's Jalan Tokong is Wah Aik, a shoe shop selling tiny pairs of silk-embroidered bound feet shoes. Just 3 inches long, these shoes are of the sort worn by countless Chinese women over the ages. The ancient practice of binding the feet of girls while still only three or four years of age had once been quite prevalent in Malacca and in the 1920s it was reckoned that as many as 1,000 women in the town had bound feet. The practice was seen as feminine and dainty and more importantly as a symbol of wealth and status.
Nowadays there are no more bound feet ladies in Melaka and the tiny shoes are only made for tourists. 

BROADBAND
The country's household broadband penetration was over 60% in 2011.
BROGA
Just past Nottingham University's modern Malaysia campus at Semenyih sits the small town of Broga on the Selangor – Negeri Sembilan border. Broga has a predominantly Chinese population working mostly in agriculture, especially rubber tapping and fruit farming.
The town's Si Na Tok temple is located on a low hill overlooking attractive countryside. The temple is famous among gamblers seeking lucky numbers for their next punt. The area is developing into quite a tourist attraction. The temple grounds have a number of statues of Chinese zodiac signs, goddesses and, on the crest of a neighbouring hill, a giant Monkey King statue. Linking the statue to the temple is an impressive new suspension bridge, for pedestrians only.

From here there is a good view of the fish farms where they produce the main ingredient for many of the popular restaurants nearby.

Close by is the path which leads up to Broga Hill. This hilltop is unusual for this part of the world in that it has no trees and offers a good view. It is only about 400m high but, at a leisurely pace, it takes about an hour of sweaty climbing to reach the highest of its 3 levels. It is a popular walk and the path is well defined. Most people go up at the crack of dawn to enjoy the sunrise, the clearer visibility and lower temperatures. 

BROTHEL # 8
Sandakan Brothel No.8 is a book by Yamazaki Tomoko relating the true life story of Osaki, a girl from an impoverished area of early 20th century Japan, who was persuaded at age ten to accept a cleaning job in Sandakan and was soon forced into prostitution. The building where the brothel was located is now occupied by the Borneo Dispensary. Read more about it on my Thrifty Traveller blog.
BUDDHA JAYANTI TEMPLE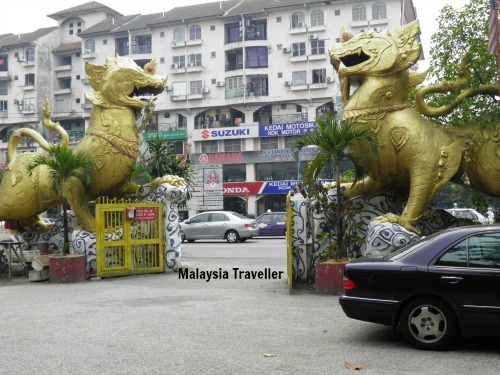 The Buddha Jayanti Festival (which falls in April/May) is the most sacred day in the Buddhist calendar as it was the day on which Buddha was born, attained enlightenment and reached Nirvana (died) – a triple coincidence.
On this festival, Buddhist devotees reaffirm their faith in the five principles which are:

Not to take life
Not to steal
Not to lie
Not to consume liquor or other intoxicants
---
Share this page: