Datuk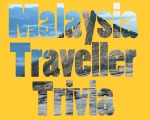 Malaysia has quite a complicated system of honours and titles with some being awarded at the federal level and others at state level. Titles include Tun, Tan Sri, Datuk, Dato' Sri, Datuk Seri and Dato'. 
Datuk is probably the most common and the old joke is that if you throw a stone into a crowd it will hit a Datuk. 
You can find a comprehensive guide to Malaysia's system of orders, decorations and medals on Wikipedia.
---
Share this page: