Kampung Malaysia Raya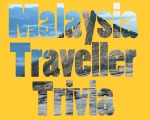 Kampung Malaysia Raya is a small village on the southern edge of Kuala Lumpur, bordered on one side by the Lebuhraya Sungai Besi and on the other by the Terminal Bersepudu Selation (TBS) long distance bus terminal at Bandar Tasik Selatan.
The village is joined to Kampung Malaysia Tambahan (meaning annex or extension) and together the two villages combined are simply known as Kampung Malaysia.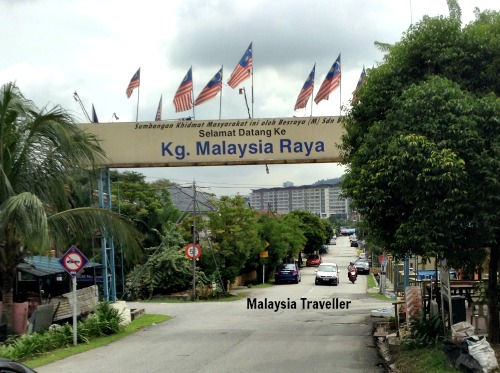 How Did The Village Get Its Name?
With such a distinctive name I thought there must be something special about this village which I pass frequently when using the Sungai Besi expressway.
Seemingly it was first settled in the early 1960s, about the time when Malaysia was formed by merging Malaya with North Borneo, Sarawak and Singapore.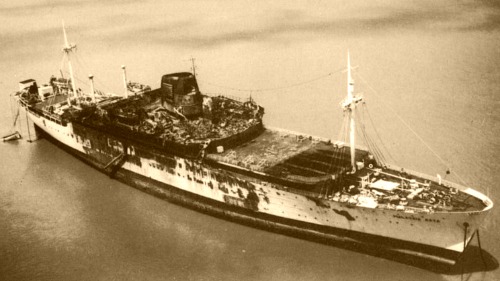 Some claim that it was named after a passenger liner called Malaysia Raya, which was used by the Government of Malaysia to carry Haj pilgrims from Malaysia to Mecca via Jeddah. This ship was destroyed by fire on 23 August 1976 while at anchor off Port Klang. Coincidentally her sister ship, Malaysia Kita, also caught fire and sank while undergoing repairs in Singapore in 1974. Fortunately there were no casualties in either sinking but since then aircraft have been used for the transportation of Malaysian pilgrims to Saudi Arabia.
The ship Malaysia Raya was built in France in 1954 and was originally named Laos. She was not renamed Malaysia Raya until 1971 which was after the village was established so I'm not sure how the village could have been named after the ship.
The Village Today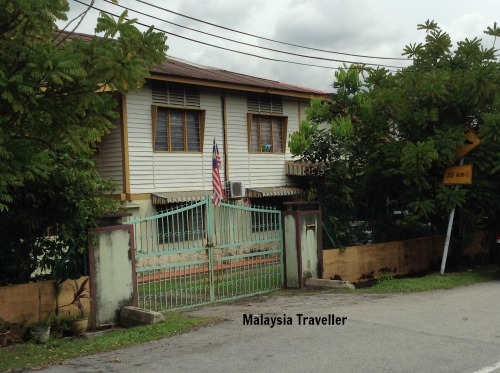 The village is a rather typical kampung with around 2,000 mostly Malay inhabitants living in modern concrete homes and a few more traditional wooden houses. There is a dataran (square), a padang, stalls, a few shops and eating places, a madrasah and a small plant nursery. One of the outdoor restaurants is called E.A.T.ing L.O.C.A.tion and serves local and western dishes.
Judging by the number of Malaysian flags flying, the inhabitants are patriotic in keeping with the village's distinctive name.
How to Get to Kampung Malaysia Raya
I have marked the location on this map:

There are two entrances to the village from Lebuhraya Sungai Besi, one at the Tambahan end and the other at the Raya end. The latter has an arch welcoming visitors to the village.
GPS: 

3°04'30.0"N 101°42'14.9"E

3.075000, 101.704150
---
Share this page: