Top Perlis Attractions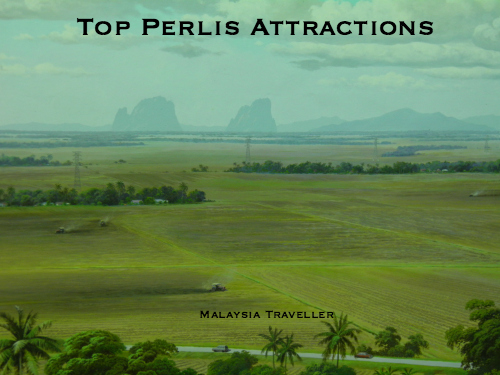 What are the Top Perlis Attractions?
Perlis is the smallest state in Malaysia covering an area of around 800 sq km. It is also the northernmost state on the peninsular and is surrounded by Thailand on the northwest, north and northeast borders and by Kedah state on the south and east.

Its full official name is Perlis Indera Kayangan. In the 2010 census it had a population of just 225,000 which was the least populated in Malaysia apart from the Federal Territories of Labuan and Putrajaya.

The capital city of Perlis is Kangar and the royal capital, where the Raja has his residence, is Arau. Perlis is the only state where the ruler has the title Raja.

There are not a huge number of tourist attractions in the state but Perlis does have a certain rustic charm with green rice fields, quaint kampungs and the unspoilt beauty of its forested border with Thailand.

I must admit I have only visited Perlis once so far. Based on my visit, here are my suggestions of what to see and things to do in Perlis. 
Zoom in on the map for accurate locations.
List of Top Perlis Attractions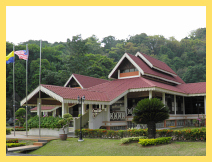 Also known as the Perlis State Museum, this museum showcases the history and culture of the area and the ruling family. The attractive grounds of the museum contain a royal mausoleum, a small cave and manicured gardens.
---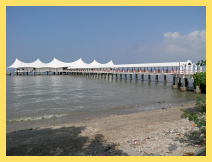 Kuala Perlis is a busy fishing port at the mouth of the River Perlis and has a ferry terminal for those wishing to visit Langkawi. It is famous for its seafood dishes such as ikan baker and assam laksa.
---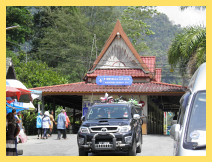 The land border crossing with Thailand at Wang Kelian has a market where Thai and Malaysian nationals can cross over into each other's territory at weekends without a passport for up to 1 km to shop at the many stalls that line the road.
---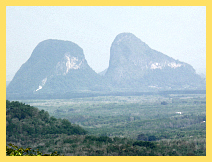 Perlis State Park
The Park consists of Mata Ayer Forest Reserve and Wang Mu Forest Reserve with a total area of about 5000 hectares and includes a continuous range of limestone hills with semi-deciduous forests rich in fauna.
---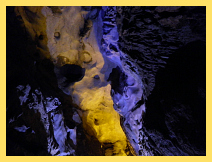 This spectacular show cave with adventure caving activities is well lit and has wooden walkways. It is definitely one of the top Perlis tourist attractions.
---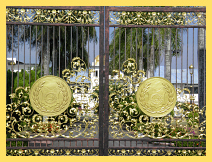 Arau
The royal town of Arau is the second last railway station before reaching the Thai border. The main sights here are the palace, Istana Arau, and the royal mosque.
---
Hope you enjoy discovering these Top Perlis Attractions as much as I have. I may add more in the future.

---
Share this page: