Malaysian Historic School Buildings
There are many Malaysian historic school buildings which play an important part in the nation's architectural heritage. Many of these old buildings have managed to escape being demolished and redeveloped for a combination of reasons such as respect for tradition, lack of funds or the fact that they were so well built in the first place. Most schools have added newer buildings to their campuses while still retaining the old.
List of Malaysian Historic School Buildings
Here is my somewhat random list with photos of twenty-seven of the best examples which have caught my eye while travelling around Malaysia.
In no particular order: 
St. George's Institution, Taiping
This school was founded as a Roman Catholic boy's school by a group of La Salle missionary brothers. The attractive academic block was completed in 1915. It was used by the Japanese Kempetai during World War II as were many of the other schools on this list.

King Edward VII School, Taiping
This is one of the oldest schools in Malaysia, tracing its roots back to 1883. This colonial style building was inaugurated in 1905.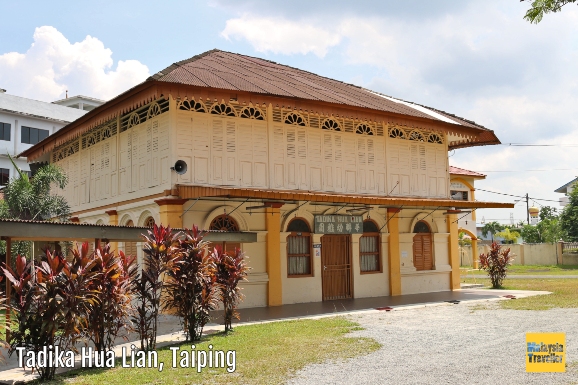 Tadika Hua Lian, Taiping
Not in the same category as the previous two schools in Taiping, I have included this Chinese kindergarten on the list for its traditional vernacular architecture with wooden shuttered windows and decorative semi-circular windows.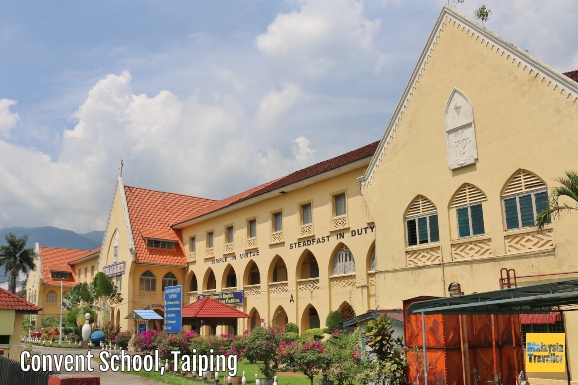 Convent School, Taiping
The first convent school in Taiping was founded in 1899. The current building dates back to 1938.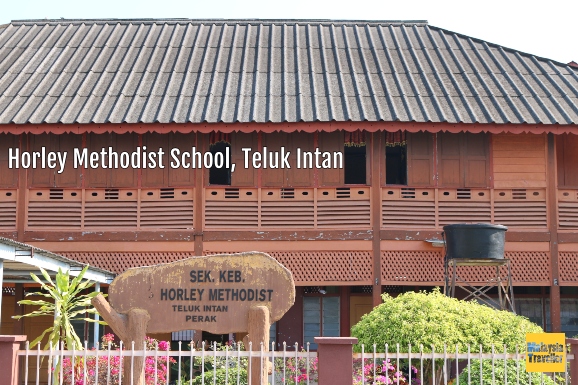 Horley Methodist School, Teluk Intan
This wooden building was completed in 1913, replacing an attap thatched school established in 1899 thanks to the efforts of Reverend W E Horley, a Methodist minister based in Ipoh. Teluk Intan was called Teluk Anson at the time.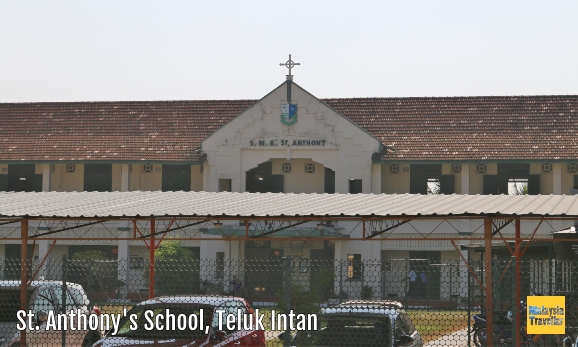 St. Anthony's School, Teluk Intan
This is another Lasallian (Roman Catholic) school building which was officially opened in 1941.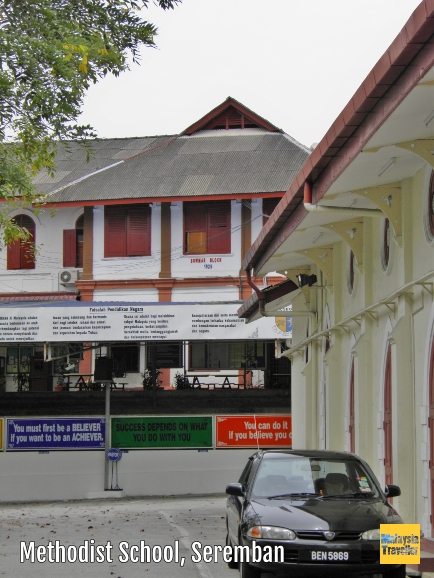 Methodist School, Seremban
Previously called  Anglo-Chinese School , this is one of the oldest schools in Seremban. The main school building was opened in 1916.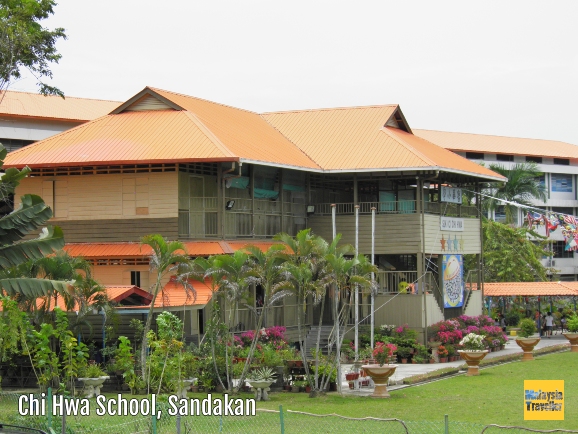 Chi Hua Primary School, Sandakan
This is one of the biggest Chinese-Medium schools in Sabah. It was founded in 1912 to serve the local Hakka community.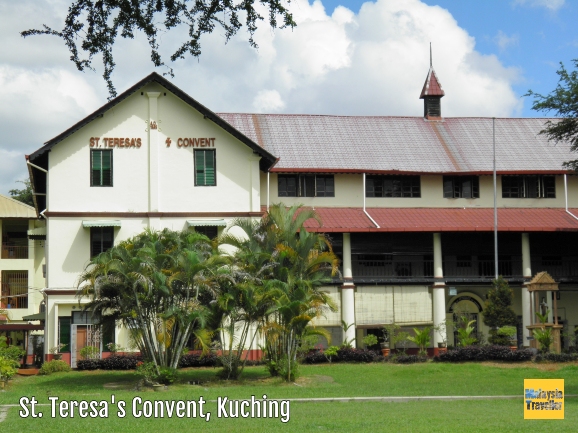 St. Teresa's School, Kuching
This all-girls convent school was founded in 1885. The convent block was built in 1925. Note the bamboo chicks (blinds) and tapering pillars.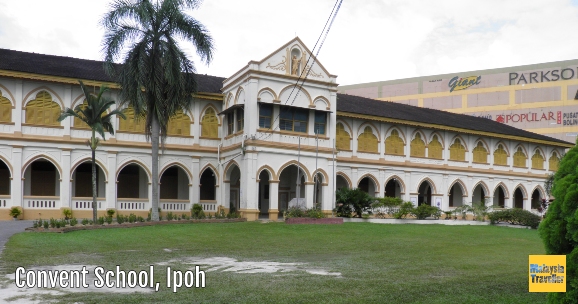 Convent School, Ipoh
This school was founded in 1907 by Sisters of the Holy Infant Jesus. This building dates from 1927 with neo-gothic-arches and timber shutters.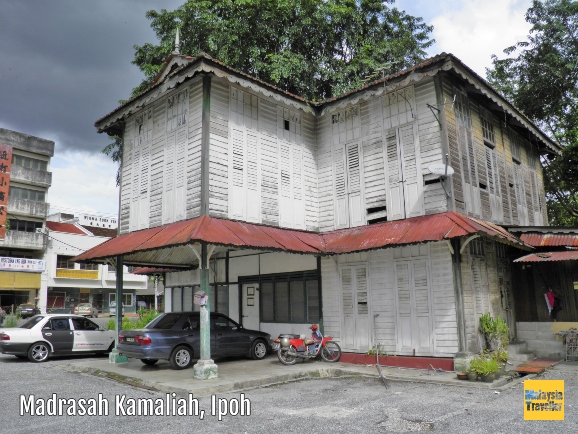 Madrasah Kamaliah, Ipoh
This old wooden building was once an Islamic religious school, the first Arabic style Madrasah in Ipoh.

St. Michael's Institution, Ipoh
This boys school, founded in 1912, is part of the La Sallian community of schools. The large and impressive gothic-style building was started in 1922 and expanded several times since.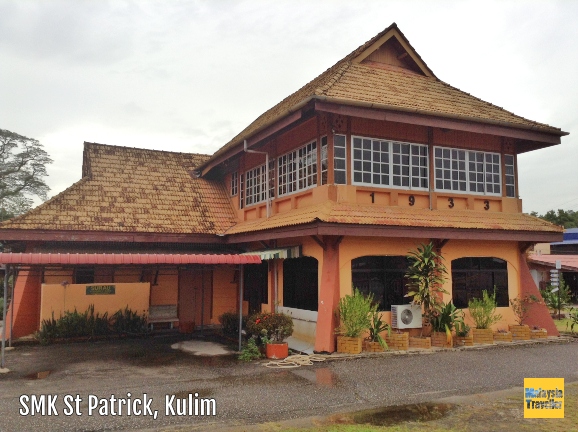 St. Patrick School, Kulim
This quaint school was established in 1933 in the town of Kulim, Kedah. The first teachers were French priests but it is now a fully Malaysian school.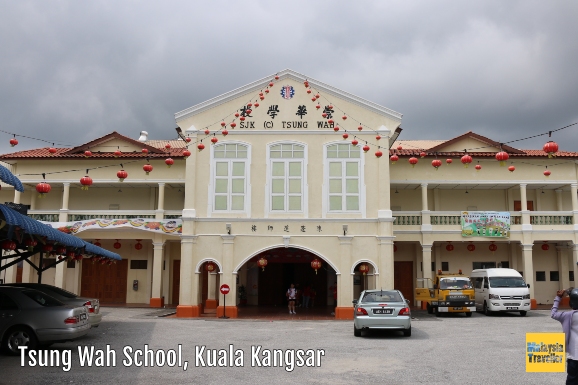 Tsung Wah Elementary School, Kuala Kangsar
This Chinese medium school was founded in 1911. I don't know much about it but the building looks nice.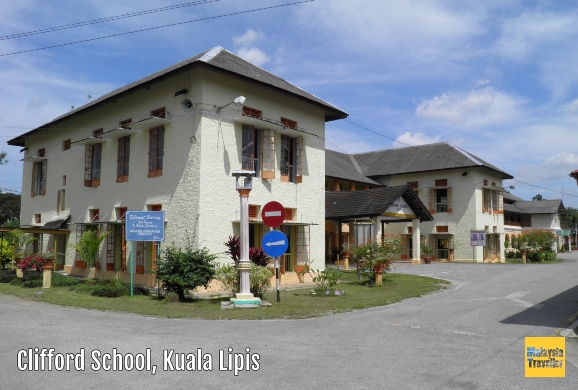 Clifford School, Kuala Lipis
This school opened in 1913 as the Government English School. It was the alma-mater of many future statesmen such as the Sultan of Pahang and Tun Abdul Razak (Malaysia's 2nd Prime Minister).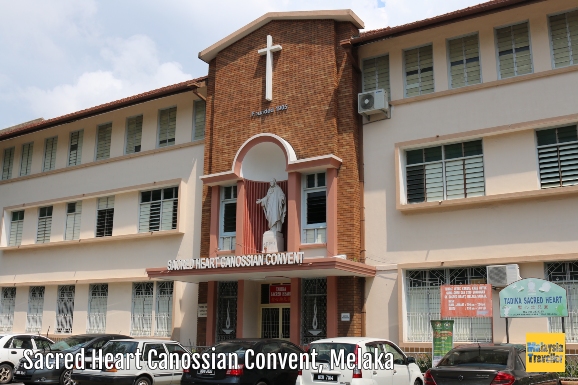 Sacred Heart Canossian Convent, Melaka
This convent was founded in 1905. They operate a kindergarten and primary school at this location at Banda Hilir, Melaka.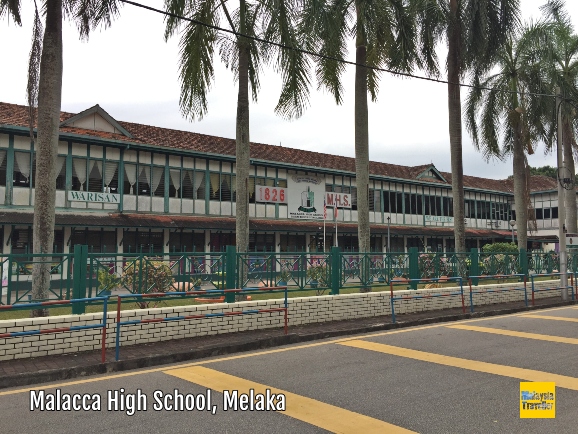 Malacca High School, Melaka
This school was established in 1826 making it the second oldest in the country. The current building dates from 1928.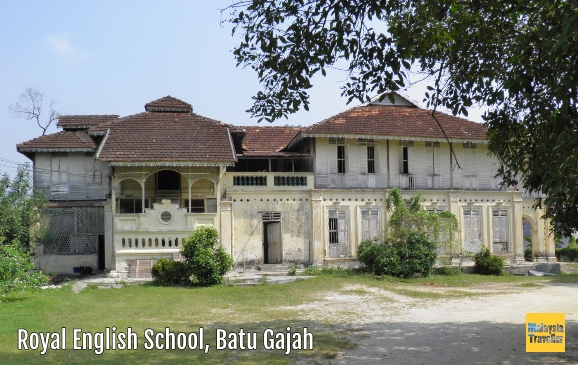 Royal English School, Batu Gajah
This somewhat faded building once housed the Royal English School although when originally built in 1916 it was the residence of Dato' Sulaiman who held the title Date' Sei Amar Di-Raja.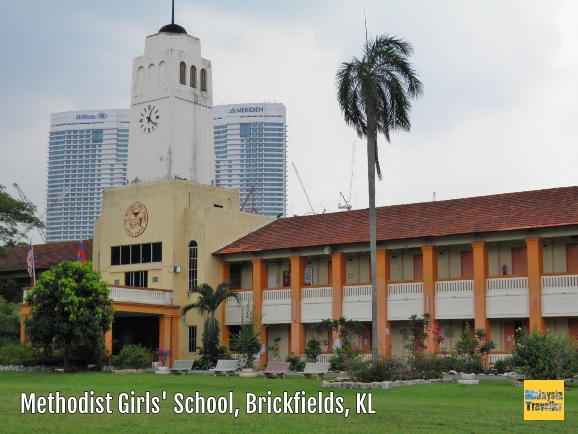 The Methodist Girls' School, Kuala Lumpur
This school was established in 1899, taking over from an earlier Government Girls' School.

This primary section building in Brickfields dates from 1950.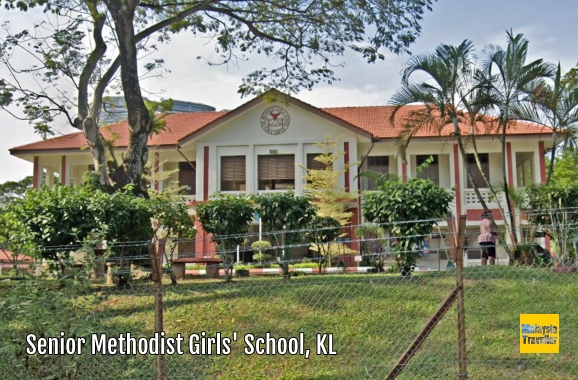 Senior Methodist Girls' School, Kuala Lumpur
This school began in 1896 as the Government Girls' English School in Damansara Road.  This building on Jalan Cenderasari is named after one of its early headmistresses,  Mabel Marsh.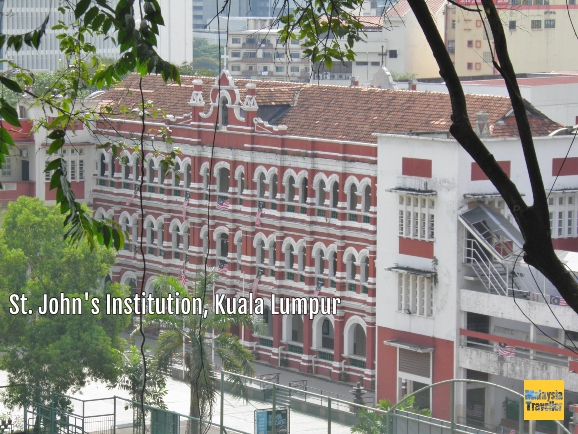 St. John's Institution, Kuala Lumpur
This is another school opened by the La Salle Christian Brothers. Founded in 1904, it is one of the oldest schools in Kuala Lumpur and is located at the foot of Bukit Nanas. The present red and white brick building was opened in 1921 and is said to have Grecian and Spanish influences.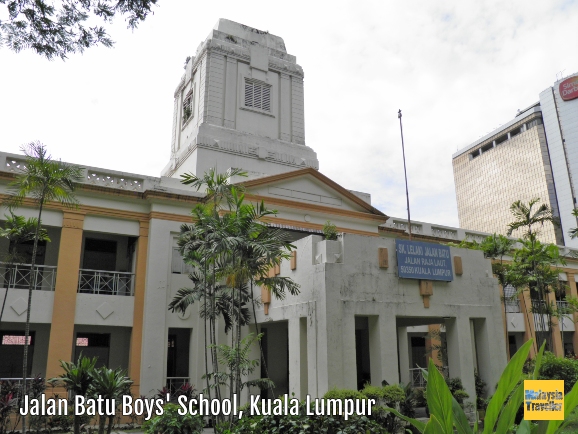 Jalan Batu Boys School, Kuala Lumpur
Batu Road Boys School is one of the oldest primary schools in Kuala Lumpur having been established in 1930. The first headmaster was a Mr. Wheatley who ran it until 1939. The building was used as a barracks by the Japanese during the War and they grew vegetables on the playing fields.

Maxwell School of Kuala Lumpur
Established in 1917, this mostly boys school (girls in form six) still occupies its original building on what was Maxwell Road, now Jalan Tun Ismail. During World War Two, it was occupied by the Japanese Kempeitai.
Convent School, Cameron Highlands
This school was officially opened in 1935 as a boarding school called Pensionnat Notre Dame originally serving European primary age children. It was later used as a military hospital before being restored as a local school.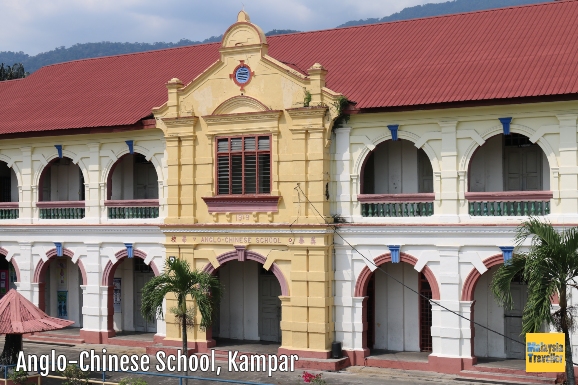 Anglo-Chinese School, Kampar
This school, officially known as SMK Methodist (ACS) Kampar, was another Methodist school founded by our old friend Reverend W. E. Horley in 1903. As shown on the date above the entrance the building was opened in 1919.

Yik Hua Chinese Primary School, Pengkalan Kempas
This quaint schoolhouse in traditional style serves the tiny village of Pengkalan Kempas in Negeri Sembilan. The village, which has a single row of 100 year old wooden shophouses, is famed for its ancient keramat, stones and megaliths.

Klang Primary School
This classic piece of Anglo-Malay architecture bears the date 1939 above the door. It was designed with louvred shutters on the upper floor to provide much needed ventilation. The shutters are all closed now so perhaps they have air-conditioning these days. The school is still operating though much expanded with more modern buildings in the same compound.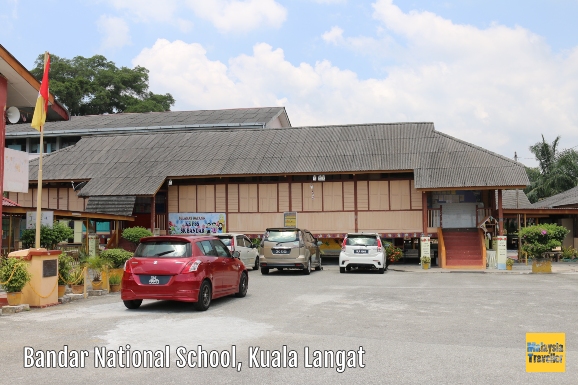 Bandar National School, Kuala Langat
The original version of this school was built in 1898 and was named the Bandar Dandan Bakly Raja Malay School. It was the first school in Kuala Langat district and one of the oldest in Selangor. It had 53 pupils, all boys. This building dates from 1952 and is located almost opposite the Alaeddin Mosque. It shares a compound with more modern school buildings.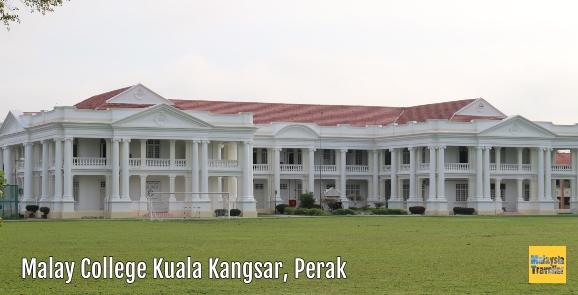 Malay College Kuala Kangsar, Perak
This school was established in 1905 as a boarding school to educate the sons of the Malay elite. The school is sometimes referred to as the Eton of the East. There are a number of college buildings on both sides of the street arranged around football and rugby pitches.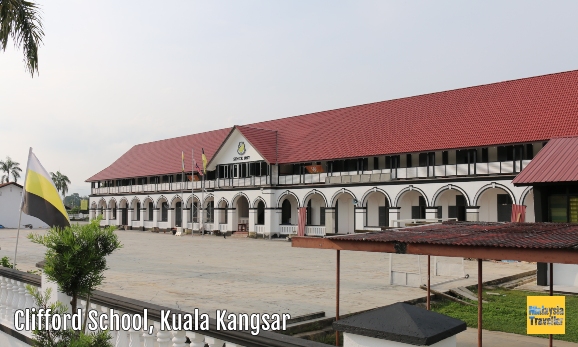 Clifford School, Kuala Kangsar
Clifford School (1897), is one of the oldest in Malaysia, and older than its near neighbour Malay College. The main building pictured here was undergoing renovation, including a new roof which made it look newer than it is.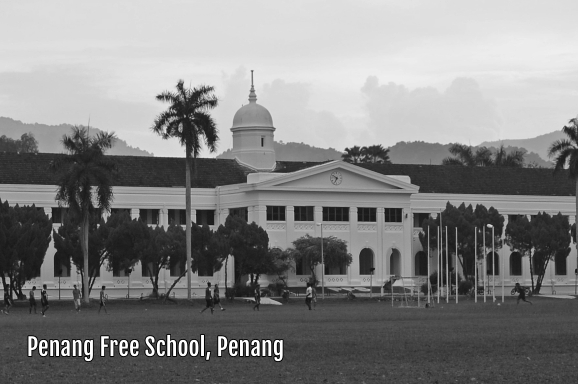 photo source: Cmglee
Penang Free School, Penang
Penang Free School is the oldest English-medium school in Southeast Asia. It was established in 1816 for children of all races and religions. The original building at Farquhar Street is now the Penang State Museum. The school was relocated to a campus on Green Lane in 1928.
That completes my list of Malaysian Historic School Buildings.   I know there are many other venerable institutions which should probably be included on the list but I haven't been able to take photos of them all yet. 
So please forgive me if your beloved school has been left out!
---
Share this page: