Malayan Emergency
The Malayan Emergency, when government forces were combating communist terrorists (initially referred to as 'bandits'), lasted from June 1948 to July 1960.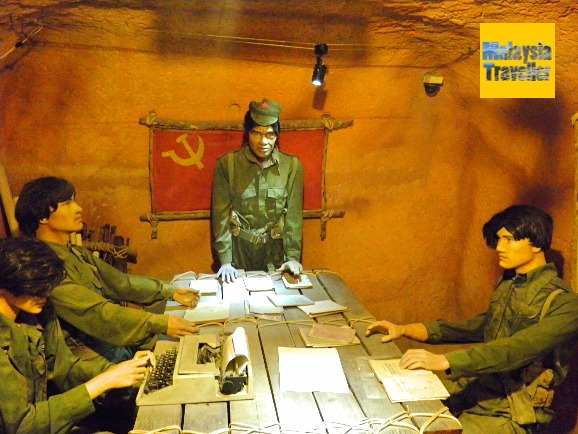 This mock-up in the Port Dickson Army Museum depicts a Communist Terrorist meeting in an underground bunker.
It was declared an emergency rather than a war so that Malayan businesses could recover losses under their insurance policies which would have been invalid in the case of war.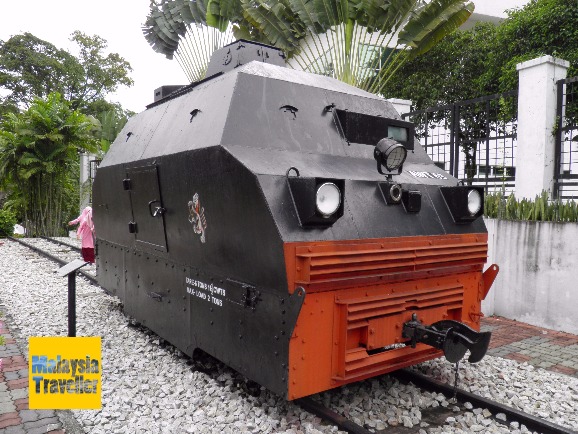 The terrorists would often try to disrupt communications by attacking the railway network. This armoured Wickham Trolley was deployed by the government to protect the railway lines. It is now displayed at the Police Museum in KL.
The Emergency regulations provided security forces with extraordinary powers but those arrested still had to be given a fair trial in a court of law unlike the imposition of martial law in which the military would carry out trials.
The war against the Communists was a bitter struggle. Some 6,710 terrorists were killed over the 12 years against 1,865 security forces and 2,473 civilians killed.

---
Share this page: