Quirky Buildings In Malaysia
Unique, Unusual, Attractive or Historic
Here is a selection of quirky buildings In Malaysia which have caught my eye while travelling around the country. It excludes Malaysia's most iconic landmarks because these are covered on my Architecture in Malaysia page. There are also no historic schools, mosques, churches or temples because they all have their own sections on Malaysia Traveller.
Quirky Buildings in Malaysia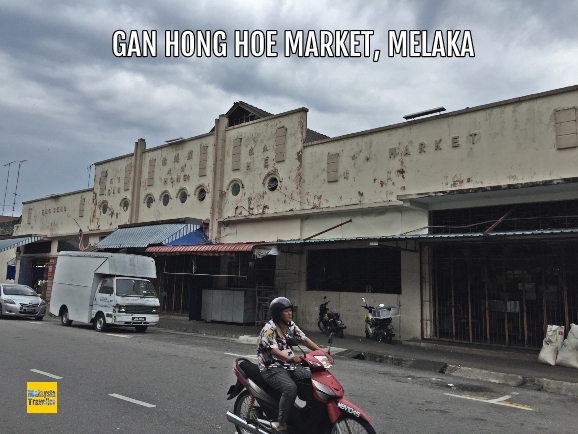 Gan Hong Hoe Market, Jalan Temenggong, Melaka 
Located away from the tourist trail, this market is where local residents, mostly Chinese, purchase fresh meat, fish, fruit and vegetables. You can also find dry goods, household items and street food on sale. Like most markets it is busiest in the early morning. It was already closed for the day when this photo was taken. The date on the facade reads 1953. It is also known as Eng Seng Wet Market.

Coordinates: 2.1954806, 102.2532263

Lodge Elliot, Lorong Chan Koon Cheng, Melaka
Freemasons have been practicing in Malaysia for over a century. This Lodge Elliot 3557 EC in Melaka bears the date 1919. It is an unusually designed building with no windows on the ground floor, presumably to prevent prying eyes.

Coordinates: 2.191187, 102.254412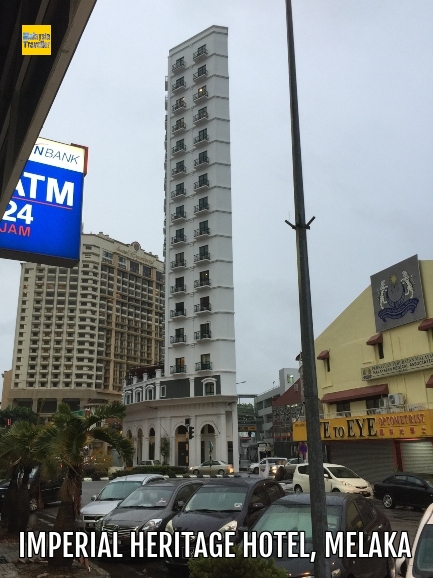 Imperial Heritage Hotel, Jalan Merdeka, Melaka
Still in Melaka, this modern high-rise is the Imperial Heritage Hotel. When viewed from the side it barely looks wide enough to accommodate a lift shaft.
Coordinates: 2.189614, 102.252915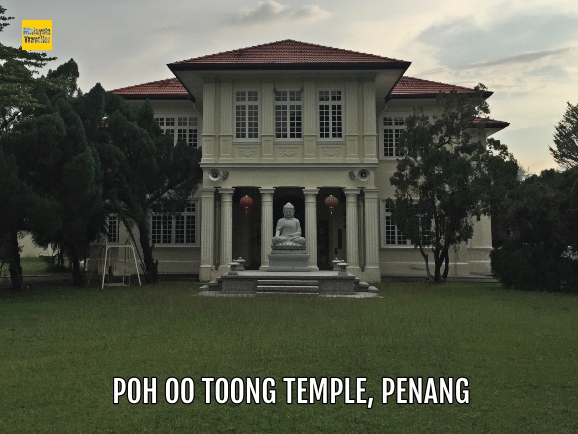 Poh Oo Toong Temple, Jalan Burma, George Town, Penang
Jalan Burma still has a few elegant bungalows which were once homes for the affluent but are now mostly occupied by businesses or have been demolished and redeveloped. This one shares its compound with the Poh Oo Toong Temple. The bungalow appears to be used as a Buddhist learning centre.

Coordinates: 5.427835, 100.314537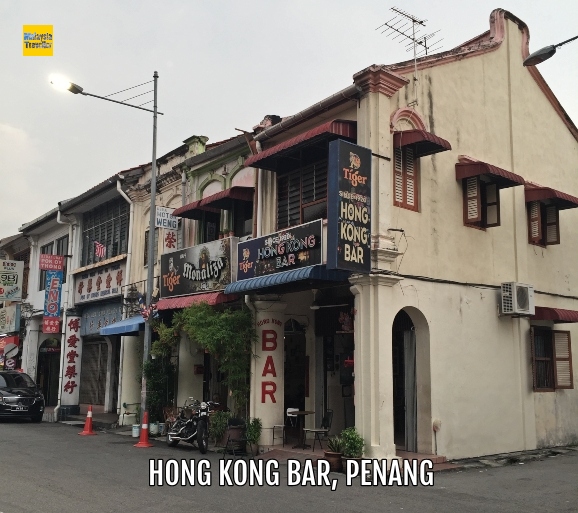 Hong Kong Bar, Chulia Street, Penang
This old style bar was a favourite haunt for Royal Australian Air Force servicemen based in Butterworth from the 1960s up to the 1980s. Many mementos and photos from that period line the walls of the bar which is still frequented by nostalgia-seeking tourists. You can read more here.

Coordinates:  5.418497, 100.335840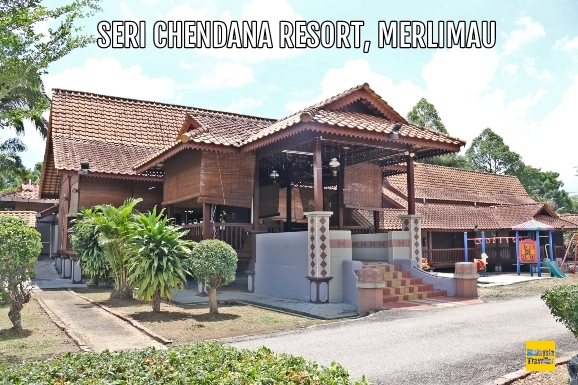 Seri Chendana Resort, Kampung Telok, Merlimau
I am always a sucker for traditional Rumah Melaka architecture and this hotel in the town of Merlimau is a good example. It is a popular venue for Malay weddings.

Coordinates: 2.145920, 102.422567

Former Government Office, Merlimau
By contrast, this colonial-era building with an accommodation block behind is typical of the sort used by government departments such as the public works department. It appeared to be empty when I took this photo.

Coordinates: 2.146311, 102.425838

Chuan Huat Market, Merlimau
Again in Merlimau, this small indoor market has the date 1932 inscribed above the door. The general store occupying the left entrance behind the bamboo chicks is called Tan Teck Heng and has probably not changed much inside since 1932 with its wooden display cabinets and traditional appearance.

Coordinates: 2.145754, 102.425674

Central Fire Station, Beach Street, George Town, Penang
This classical fire station was built in 1908 and is still in use today. There is a four storey tower behind with a domed roof which was presumably used to train firemen in tackling high-rise fires.

Coordinates: 5.415297, 100.339661

Campbell Street Market, George Town, Penang
This indoor wet market was built in Victorian style around 1900. It is thought to stand on on the site of a former cemetery leading to speculation that it is haunted. The market was being renovated when this photo was taken.

Coordinates: 5.416934, 100.335754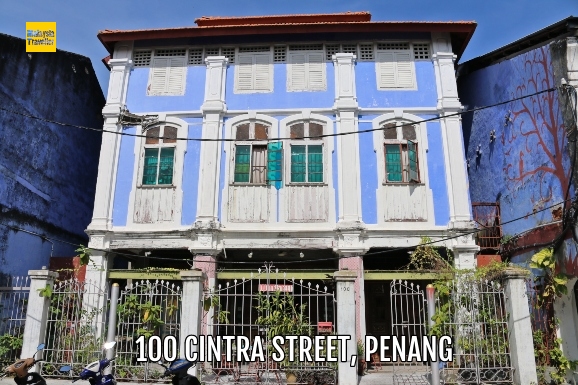 100 Cintra Street, George Town, Penang
I took this photo while walking down Lebuh Cintra because it reminded me of the Dramatists' Hostel in Ipoh (pictured below). When I compared the two later I could see some similarity in style.

Coordinates: 5.416968, 100.332940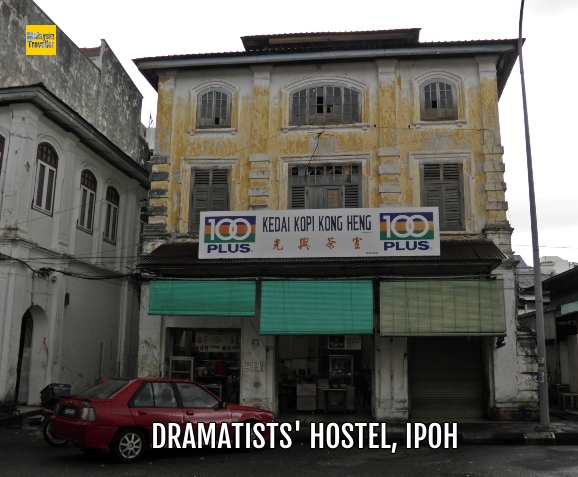 Coordinates: 4.596420, 101.077898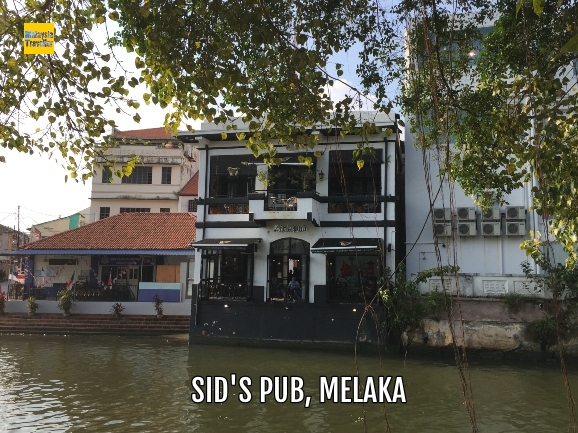 Sid's Pub, Lorong Hang Jebat, Melaka
I have included this building, a former warehouse, because of its spectacular riverside location in the heart of Melaka. Before it became Sid's Pub it was known as Harper's Restaurant and Lounge. I believe it has recently changed ownership again and is now called Gravy Baby. 

Coordinates: 2.194706, 102.248009

Panggong Sian Chooi, Kuala Kurau, Perak
Even small towns like Kuala Kurau had their own theatres during the heydays when cinema was the only entertainment. The cinema was probably named after Mr. Ong Sian Chooi, a Kuala Kurau towkay. It could have been built in the 1950s, or perhaps earlier,  judging by its design.

Coordinates: 5.017509, 100.433810

Jawi Peranakan Mansion, Jalan Hutton, George Town, Penang
This boutique hotel describes the architecture as 'a stately and elegant Anglo Indian mansion'. The decorative wheel window arches are a particularly attractive feature.

Coordinates: 5.420820, 100.329070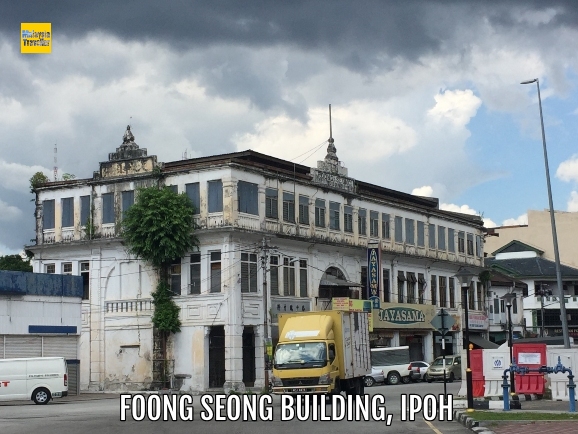 Foong Seong Building, Jalan Laxamana, Ipoh
Mr Foong Seong invented a gravel pump for tin mining which made him a very rich man. He built this large block in 1931 with accommodation upstairs above shoplots. It is now in need of a makeover to restore it to its former grandeur.

Coordinates: 4.595768, 101.081168

Central Fire Station, Jalan Sultan Idris Shah, Ipoh
This fire station, on what was then Brewster Road, was completed in 1913 and then an additional storey added in 1936. It now serves as a wedding venue.

Coordinates: 4.597665, 101.080852

New Building, Jalan Sultan Idris Shah, Ipoh
This extraordinary new build on the same street is notable for its classical features and use of wooden shutters and window frames, unusual in a nine storey building. Not sure what it is being used for, or whether it has since been completed. 

Coordinates: 4.596373, 101.085181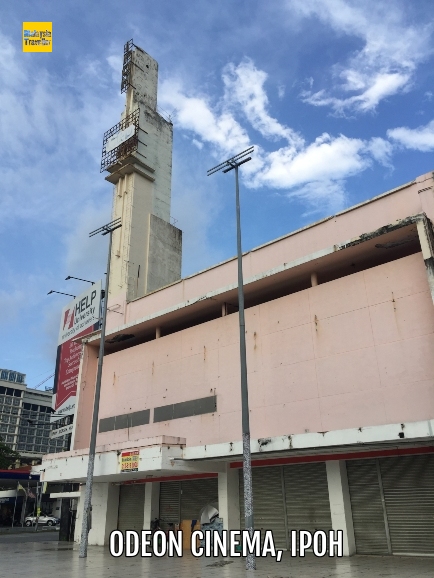 Odeon Cinema, Jalan Sultan Idris Shah, Ipoh
This former cinema building has managed to survive demolition so far but appears to be in need of a new role.

Coordinates: 4.595911, 101.087522
Persekutuan Seruan Islam Perak, Jalan Seruan, Ipoh
This grand building was one of businessman Eu Tong Sen's many residences and was known as Eu Chateau or Forest Lodge. It is also called the Bulan Bintang building for its moon and star motif above the entrance. It now serves as an Islamic boarding school. 

Coordinates: 4.588201, 101.091234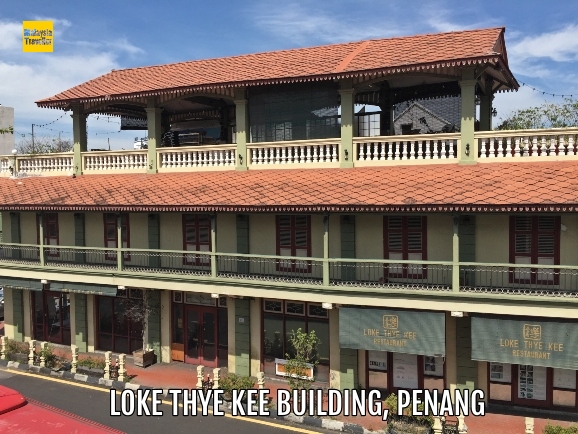 Loke Thye Kee Building, Jalan Burma, Penang
This Penang landmark was built in 1929 and restored in 2012. Its name means House of Happiness in Hainanese and it has been bringing enjoyment as a restaurant, tea house and wedding venue for 90 years. The open air roof terrace is particularly unusual and attractive.

Coordinates: 5.416995, 100.329909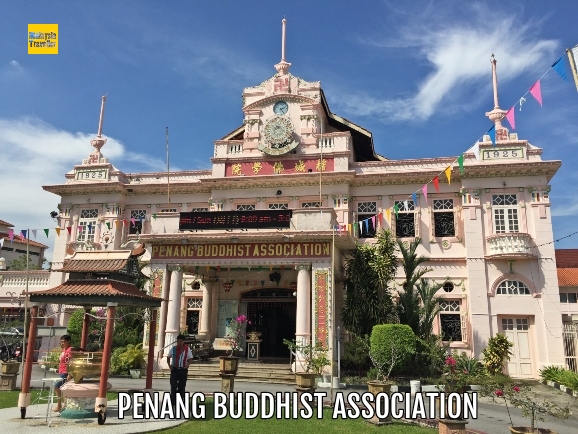 Penang Buddhist Association, Jalan Anson, Penang
This elaborate building in Straits Eclectic style bears the date 1925 on its facade. It opened in 1931 to promote the teachings of Buddhism.

Coordinates: 5.415247, 100.317693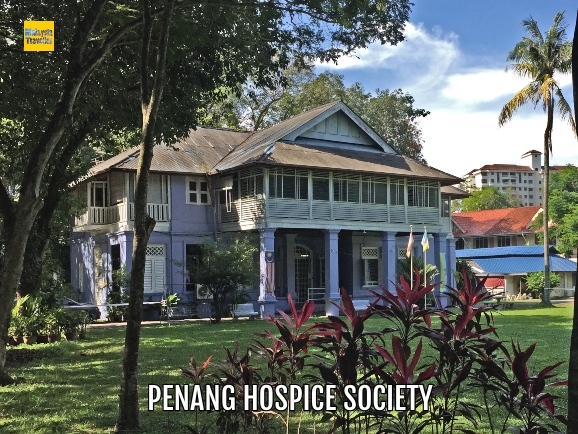 Penang Hospice Society HQ Building, Jalan Air Itam, Penang
I have included this building on my list because it is a typical colonial bungalow of the sort which is becoming rarer as the years go by. It is in the grounds of Suffolk House.

Coordinates: 5.409826, 100.306007

Malaysian-German Society Building, Jalan Air Itam, Penang
Next door is another colonial-era bungalow which today serves to promote Malaysian-German friendship.

Coordinates: 5.409914, 100.305358

I hope you like this selection of quirky buildings in Malaysia. There are many more and I may add to this list in due course.

---
Share this page: