Istana Negara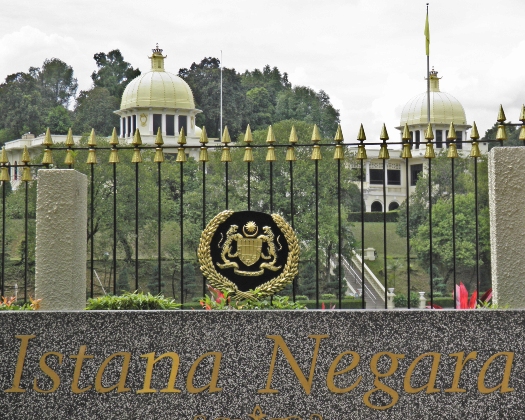 The old Istana Negara building is now called the National Palace Royal Museum.
The Istana Negara was the official residence of the King and Queen of Malaysia until the new national palace in Jalan Duta was completed in late 2011.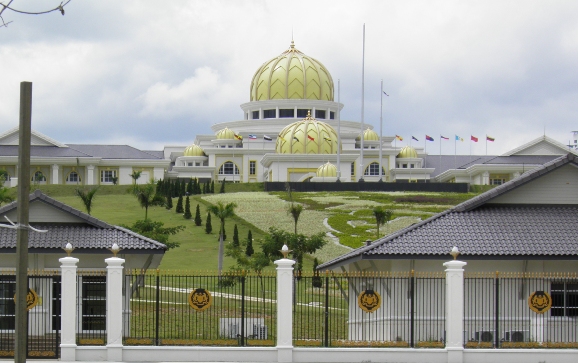 This palace is the current Istana Negara.
The building was featured on the 1982 version of the RM5 banknote. It was noticed that the flagpole appeared to resemble a Christian cross. The image was removed from later versions of the banknote which just showed a vertical flagpole without the horizontal bar. 

The banknote with the 'cross' flagpole.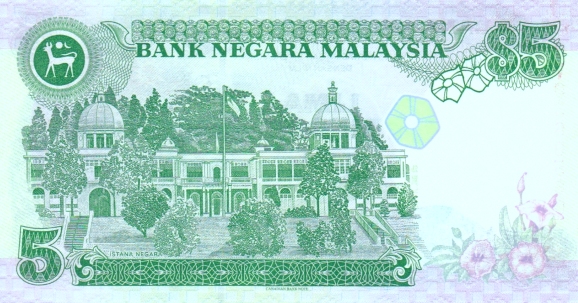 The replacement banknote had no 'cross'.
You can read more about the National Palace Royal Museum here.
---
Share this page: