Malaysia Visa Requirements

Malaysia Visa Requirements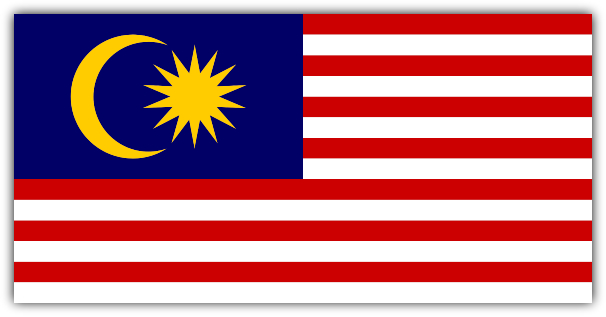 Here is some information on Malaysia Visa Requirements.
If you are planning a holiday in Malaysia you need to know whether or not you require a visa.
The good news is that citizens of most countries (except those 36 countries on the list below) can enter Malaysia without a visa for tourism purposes. Tourists will be able to stay for between 14 to 90 days depending on their nationality (see below for more details).

Those wishing to enter Malaysia for non-tourist purposes such as business, education or other longer term stays will need to apply for a visa before travelling from their nearest Malaysian diplomatic mission. The Malaysian authorities take a strict stance against illegal immigration. Do not overstay your visa, or violate the terms of entry. Even if you overstay for just a few days, you can be fined, detained, deported to your country of origin and blacklisted.
Malaysia Visa Requirements by Nationality
Nationals from the following countries DO need a visa, called a Visit Pass (Social):
Afghanistan
Angola
Bangladesh
Bhutan
Burkina Faso
Burundi
Cameroon
Central African Republic
China
Colombia
Congo-Brazzaville
Congo Democratic Republic
Cote d'Ivoire
Djibouti
Equatorial Guinea
Eritrea
Ethiopia
Ghana
Guinea-Bissau
Hong Kong (Certificate of Identity Holders)
India
Israel*
Liberia
Mali
Myanmar
Mozambique
Nepal
Niger
Nigeria
North Korea
Pakistan
Rwanda
Serbia Montenegro
Sri Lanka
United Nations (Laissez Passer)
Western Sahara
*Israeli passport holders are not permitted to enter Malaysia without written permission from the Malaysian Ministry of Home Affairs.
eVISA
To help foreign nationals obtain their visa, the Malaysian Government has introduced eVISA, an online visa application platform. If approved, you just have to print out the eVISA and present it upon arrival at the Malaysian border entry checkpoints. These are single entry visas (multiple for Indian nationals) for a stay of up to 30 days. 
Who is eligible for eVISA?
So far, eligibility for eVISA is restricted to just the following nationalities:
China
India
Sri Lanka
Nepal
Myanmar
Bangladesh
Pakistan
Bhutan
Serbia
Montenegro
Electronic Travel Registation & Information (eNTRI)
Similar to eVISA, eNTRI is an online registration facility for tourists from the People's Republic of China and India only. Various terms and conditions apply but basically applicants can enter for a single stay stay of a maximum of 15 days only with no extension allowed.

Visa on Arrival
To confuse matters further, nationals of China and India arriving from Indonesia, Singapore or Thailand who hold a valid visa from those countries can obtain a visa on arrival to Malaysia for a maximum stay of 14 days (which cannot be extended) at Kuala Lumpur–International, Johor Bahru, Kota Kinabalu, Kuching or Penang airports, provided they hold return flight tickets and at least USD 1000 per person. The visa fee is 200 Malaysian Ringgit - other currencies are not accepted.

How to Apply For eVISA?
Application for visas for any country is always a troublesome business with so many documents to be provided and rules for the correct size and format of passport photos and so on. If you are computer literate and speak good English there is no reason why you cannot apply for an eVisa or eENTRI by yourself on the official Malaysian Government website.
But you don't want to have your application rejected, especially after already having booked and paid for your flights and accommodation. For this reason, some people prefer to get help from a  global visa agency who, for a fee, can guide you through the application process and check your documents are all in order before being sent to the government department.

No Visa Required Countries - Duration of Stay
Passport holders of the following nations can enter Malaysia without a visa for the maximum durations shown:
90 Days
All European Union citizens
 Albania
 Algeria
 Argentina
 Australia
 Bahrain
 Bosnia and Herzegovina
 Brazil
 Canada
 Cuba
 Egypt
 Iceland
 Japan
 Jordan
 Kuwait
 Kyrgyzstan
 Lebanon
 Liechtenstein
 Maldives
 Morocco
 New Zealand
 Norway
 Oman
 Peru
 Qatar
 San Marino
 Saudi Arabia
 South Africa
 South Korea
 Sudan
  Switzerland
 Tunisia
 Turkey
 Turkmenistan
 United Arab Emirates
 United Kingdom (except BNO passports - 30 days)
 United States
 Uruguay
 Yemen
30 Days

Andorra
 Antigua and Barbuda
 Armenia
 Azerbaijan
 Bahamas
 Barbados
 Belarus
 Belize
 Benin
 Bolivia
 Botswana
 Brunei
 Cambodia
 Cape Verde
 Chad
 Chile
 Comoros
 Costa Rica
 Dominica
 Dominican Republic
 Ecuador
 El Salvador
 Eswatini
 Fiji
 Gabon
 Gambia
 Georgia
 Grenada
 Guatemala
 Guinea
 Guyana
 Haiti
 Honduras
 Hong Kong
 Indonesia
 Iraq
 Jamaica
 Kazakhstan
 Kenya
 Kiribati
 Laos
 Lesotho
 Macau
 Madagascar
 Malawi
 Marshall Islands
 Mauritania
 Mauritius
 Mexico
 Moldova
 Monaco
 Mongolia
 Namibia
 Nauru
 Nicaragua
 North Macedonia
 Palau
 Palestine
 Panama
 Papua New Guinea
 Paraguay
 Philippines
 Russia
 Saint Kitts and Nevis
 Saint Lucia
 Saint Vincent and the Grenadines
 Samoa
 São Tomé and Príncipe
 Senegal
 Seychelles
 Sierra Leone
 Singapore
 Solomon Islands
 Somalia
 South Sudan
 Suriname
 Syria
 Taiwan
 Tajikistan
 Tanzania
 Thailand
 Timor-Leste
 Togo
 Tonga
 Trinidad and Tobago
 Tuvalu
 Uganda
 Ukraine
 Uzbekistan
 Vanuatu
  Vatican City
 Venezuela
 Vietnam
 Zambia
 Zimbabwe
14 Days
Disclaimer: The information provided on this page is intended to be a guide only for  Malaysia visa requirements. Rules are complicated and subject to change at any time and you are advised to check with the official Malaysian Government websites and/or the Malaysian Embassy, High Commission or Consulate in your country of origin for the latest position. This website will not be held responsible for any losses or inconvenience incurred as a result of errors, omissions or out of date information.

---
Malaysia Visa Requirements
Share this page: