Calendar, Cameron Highlands, Cantonese, Cape Rachado and Carey Island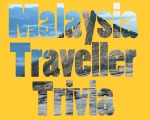 Here is some Malaysia Traveller Trivia about Calendar, Cameron Highlands, Cantonese, Cape Rachado and Carey Island
CALENDAR
In multi-cultural Malaysia, Islamic and Chinese calendars are in use alongside the Gregorian version. 15th November 2012 corresponds with 1st Muharam 1434 according to the Islamic calendar.
The Year 2012 is the 4709th Chinese year, a Water Dragon Year.
The twelve Chinese animal zodiac signs are well known. In addition there are the 5 element signs:
Metal - Fixity, strength of will, fluency of speech
Water - Powers of reflection, sensitivity, persuasiveness
Wood - Imagination, creativity, idealism, compassion
Fire - Dynamism, passion, energy, aggression, leadership
Earth - Stability, reliability, practicality, industry, prudence
To complicate matters further, each element can be either masculine (yang, active, represented by the + sign) or feminine (yin, passive, represented by the – sign). 

Thus there is a 60 year cycle, each year with different characteristics, on which Chinese astrologers can base their predictions. Here is the chart up until 2031.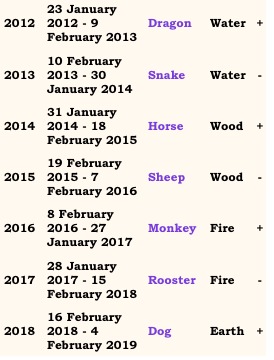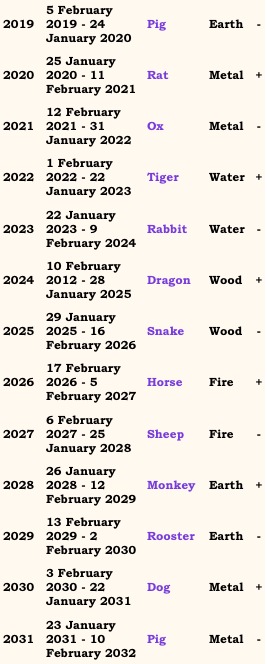 CAMERON HIGHLANDS
The Cameron Highlands were originally developed during the colonial era as a hill station where British officials, rubber planters and families could escape from the sweltering heat below. The Highlands comprise 3 small towns – Tanah Rata, Brinchang and Ringlet – and the surrounding countryside. At around 1,500 – 1,800m above sea level, the area enjoys a relatively cool climate with a temperature range of between 10 – 25°C.

A few old buildings remain but there has been a lot of development in recent years, not always tasteful, so those looking for a quaint corner of England might be disappointed. However there is still plenty to attract tourists, both local and foreign, who come in their droves. Among the attractions are the tea estates, bee farms, rose, cactus and orchid gardens, temples, an aboriginal village, a golf course, waterfalls and pick-your-own strawberries (or self-plucking as is it is known locally). Strawberries are grown in abundance. The speckled red fruit has become the unofficial mascot of the area and its image appears on every imaginable kind of tourist tat sold by the stalls lining the streets.
On approaching the highlands you could be forgiven for thinking that they have covered the entire place with poly-tunnels. Horticulture is big business here and the area supplies much of Malaysia's vegetables. The farmers drive around in ancient Land Rovers which seem to be the most common vehicles here.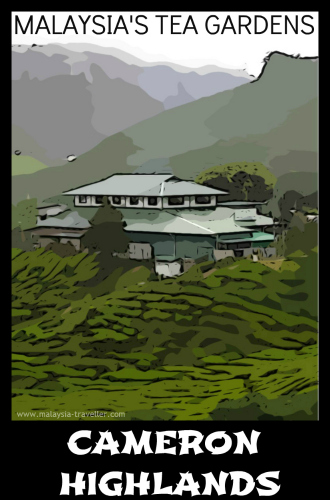 CANTONESE
Cantonese is one of several Chinese dialects that can be heard on the streets of Malaysia. It is an impenetrable language for most foreigners and contains a colourful vocabulary of obscenities and insults. As a foreigner you might overhear the term gweiloh (literally devil person) applied to westerners. This just means they are talking about you and no need to take offence.
CAPE RACHADO
Just beyond the busy beaches of Port Dickson lies a small headland called Cape Rachado.  It contains a forest reserve, a historic lighthouse, the site of a 400 year old naval battle and probably the best secluded beach in this part of Malaysia.
The whole 75 hectare area is a wildlife reserve and is popular with bird watchers as the headland lies on the flight path for eagles, hawks, buzzards, kite and falcons making their migration to Australia every February/March.

The lighthouse tower was constructed in 1863 by the British but the first lighthouse on this site was built in the 16th century by the Portuguese to prevent their spice and treasure-laden galleons from being dashed on the rocks below as they negotiated the Straits of Malacca which are at their narrowest point along this stretch of coastline.

A significant naval battle took place in these waters in 1606 between the Dutch and the Portuguese who were vying for supremacy in this region. Eleven Dutch ships faced twenty Portuguese galleons in a two day battle involving lots of grappling hooks and cannonball salvos at point blank range. Two ships from each side were sunk before the Dutch broke off the battle leaving the Portuguese to claim victory. The Sultan of Johor however was more impressed by the tenacity of the Dutch and threw in his lot with Holland, eventually forcing the Portuguese, some 35 years later, to cede their prized colony of Malacca to the Dutch.

The shipwrecks of the four sunken vessels have since been found and items such as cannonballs, coins and ceramics were retrieved.
You can see more photos on my Thrifty Traveller blog.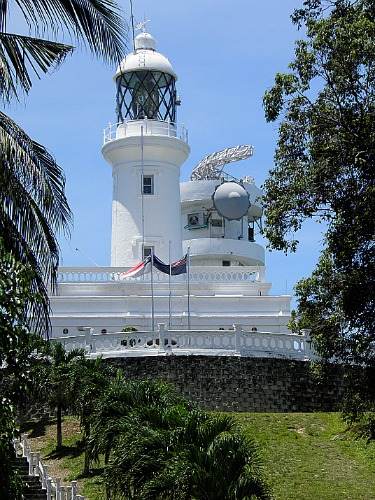 CAREY ISLAND
Carey Island (Pulau Carey) is a 32,000 acre island off the coast of Selangor. It is almost exclusively given over to oil palm plantations, palm oil refineries and bio-diesel production. 
From a tourism point of view the island's main attraction is the Mah Meri community whose craftsmen are famous for their highly prized wooden carvings. The Mah Meri are one of 18 Orang Asli tribes living in Malaysia (Orang Asli meaning the original people of Malaysia). 

Numbering around 1400, this tribe is concentrated around Kampung Sungei Bumbun on Carey Island. Speaking a language with Mon-Khmer roots, the Mah Meri (meaning forest people) live in modest wooden houses and try to hang on to their traditional culture through practices like carving wooden spirits, traditional dances and music. The carvings are made from nyireh batu, a red, rare mangrove hardwood from the mahogany family.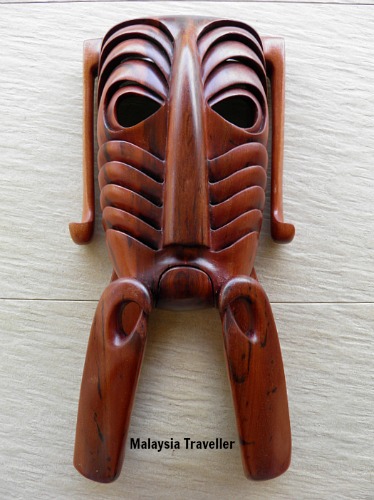 ---
Share this page: