Karayuki-san in Malaya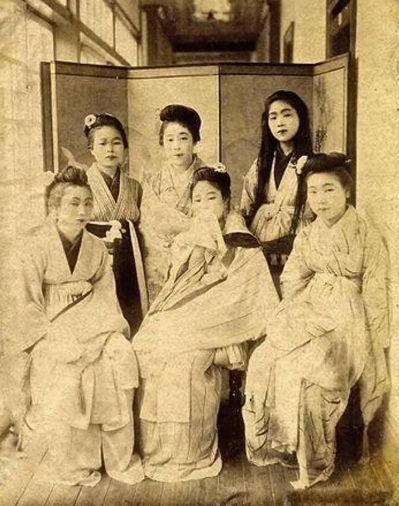 Karayuki-san can be translated as Miss Gone Abroad and the term referred to the thousands of poor Japanese women who went overseas and ended up working as prostitutes during the late 19th and early 20th centuries. Most of these young women came from backgrounds of great poverty in districts such as Amakusa in Kyushu. The most popular destinations for karayuki-san were thriving Asian port cities such as Singapore, Penang, Rangoon, Saigon and Shanghai.
In Singapore for example there were estimated to be over 1,000 Japanese women working in over 100 brothels in 1905, clustered in the red light districts around Malay Street, Malabar, Hylam and Bugis Streets. They were competing with an even larger number of Chinese women.
By 1920, Japan was a growing power and came to look upon karayuki-san as an embarrassment to national prestige and many of these women were forcibly repatriated to Japan.
Penang had a Japanese red light area centred on Cintra Street and Kampung Malabar. Even today, some Chinese Penang-ites still refer to Jalan Cintra as Jipun Kay (meaning Japanese chicken, chicken being a Chinese slang term for prostitute) though no traces of this trade remain apart from a piece of wall art reminding tourists that this was once a Japanese area.

Where to Find Evidence of Karayuki-san in Malaysia
In many of the larger Malaysian cities you can find Japanese cemeteries where a number of karayuki-san are buried alongside other Japanese citizens who never made it back to their home country.
I have visited five Japanese cemeteries in Malaysia: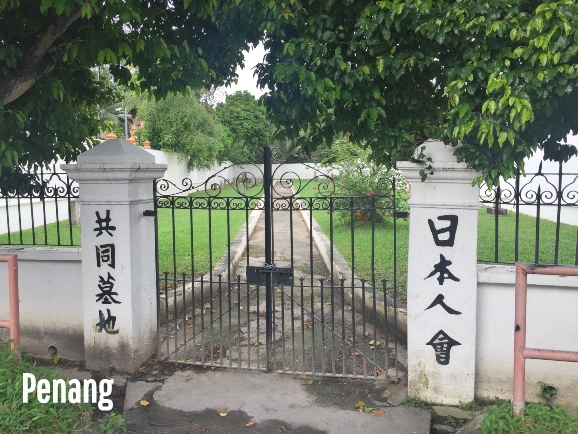 Penang:  The Japanese Cemetery on Jalan P. Ramlee (next door to P. Ramlee's Birthplace museum) contains 56 headstones, the earliest of which dates back to 1893. The majority of the Japanese who were buried here were karayuki-san who died between 1868 and 1911.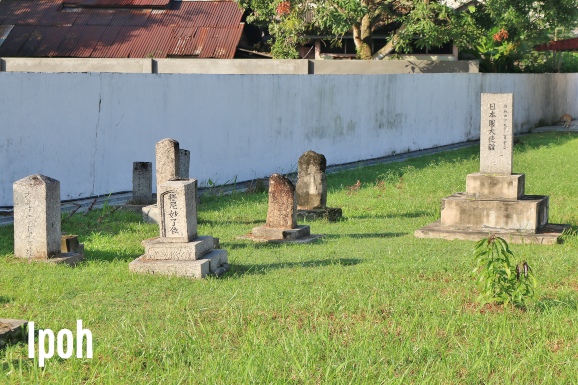 Ipoh: The Japanese Cemetery is on Jalan Sungai Pari, opposite the Arulmigu Maha Mariamman temple. There are over 100 Japanese graves here.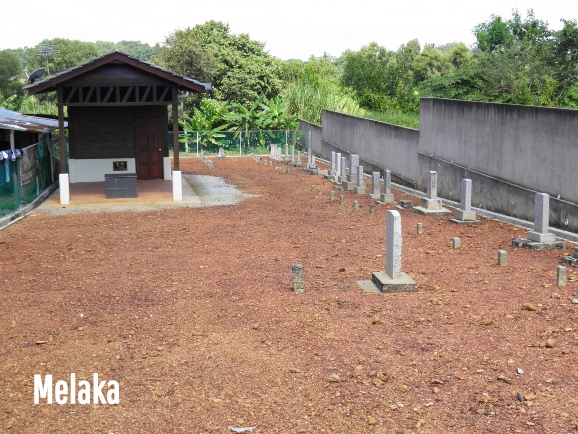 Melaka: The Japanese Cemetery is at Bukit Baru and contains just 36 graves. I wrote about this place on my blog.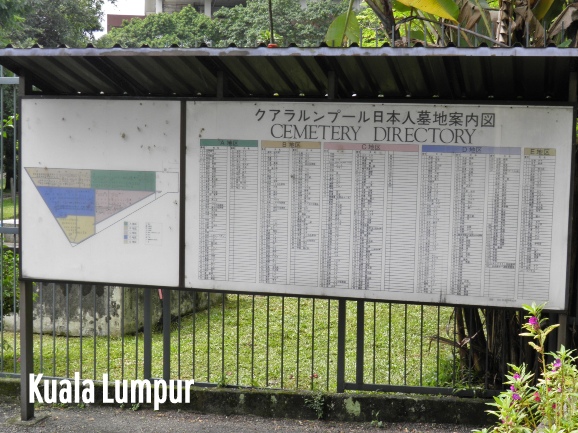 Kuala Lumpur: The Japanese Cemetery is located close to Dewan Bahasa dan Pustaka. The cemetery is over 100 years old and will contain graves of karayuki-san. You can find more information here.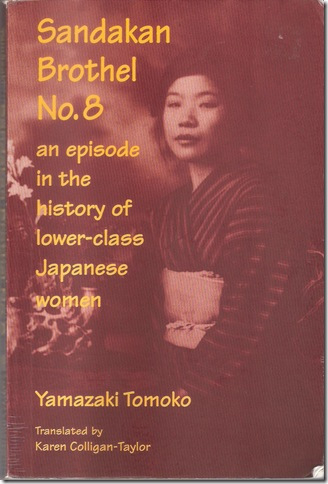 Sandakan: Sandakan in Borneo also had a red light district and author Yamazaki Tomoko wrote about the experiences of one of Borneo's karayuki-san in a book called Sandakan Brothel No.8. Many of these former sex workers are buried at the Japanese Cemetery on a hillside overlooking the town. You can read more on my blog.

---
Share this page: