Malaysian Tree Trivia

Little Facts About Big Trees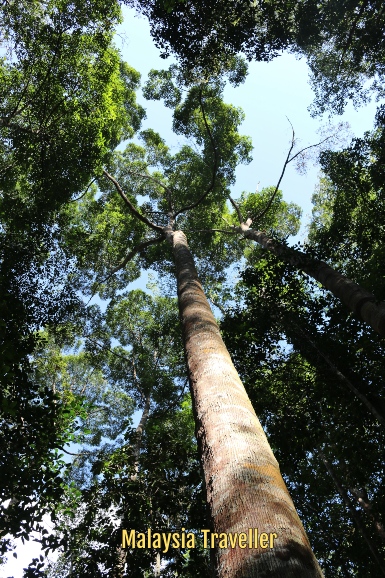 Here is some Malaysian Tree Trivia.
Did you know many familiar places in Malaysia are named after trees?:
Ipoh. The Ipoh tree (Antiaris Toxicarial)  looks harmless enough but contains a poisonous sap used for making deadly blowpipe arrows.
Malacca. Parameswara, the founding father of Melaka named the place after a tree that he saw there (Phyllanthus emblica).
Petaling Jaya. This town is named after the Petaling tree (Ochanostachys amentacea).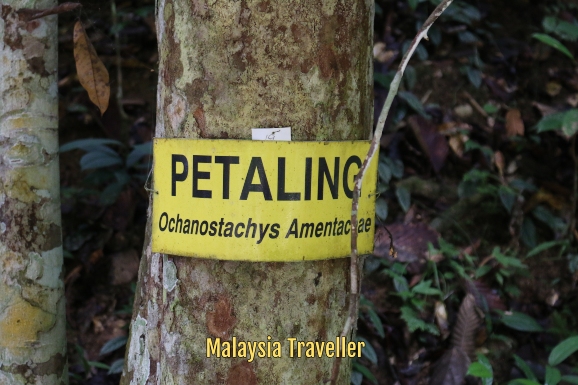 The motor car, Proton Saga, is named after the saga tree (Adenanthera pavonina).
The country's oldest rubber tree can be found in Kuala Kangsar on the corner of Jalan Raja Idris and Jalan Raja Chulan. It was grown from a seed bought to Malaysia in 1877.

The Giant Taro or Borneo Giant plant (alocasia macrorrhiza) has the largest un-split leaf in the world. It can be found in the jungles of Borneo and elsewhere in Malaysia. It may not be a tree but it is as big as one!

The world's tallest tropical tree discovered so far was a Yellow Meranti (shorea faguetiana) found in the Danum Valley Conservation Centre in Sabah in 2019 with a height of almost 101 metres.
The oldest tree in Malaysia is thought to be 1500 years old. It is in Taman Negara.

The most valuable fruit tree in Malaysia is the Durian whose pungent but delicious fruit is so sought after that durian plantations often have to be guarded during the fruiting season.

This 45 metre high Jelutong tree at Sungai Menyala Forest Reserve is claimed to be the tallest of its species in Malaysia.

---
Share this page: