Flags of Malaysia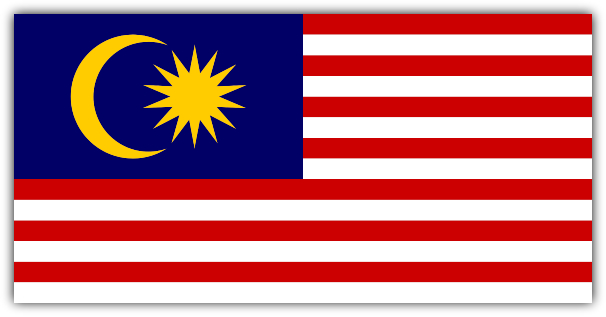 Jalur Gemilang
The name of the national flag is Jalur Gemilang meaning 'Stripes of Excellence (or Glory)'. It has 14 red and white stripes represent the 13 member states plus the Federal Government. The blue canton contains a 14 point star called Bintang Persekutuan, or Federal Star, representing unity between the 13 states and the Federal Government. The crescent represents Islam, the official religion. Blue represents the unity of the Malaysian people and yellow is the royal colour of the Malay rulers.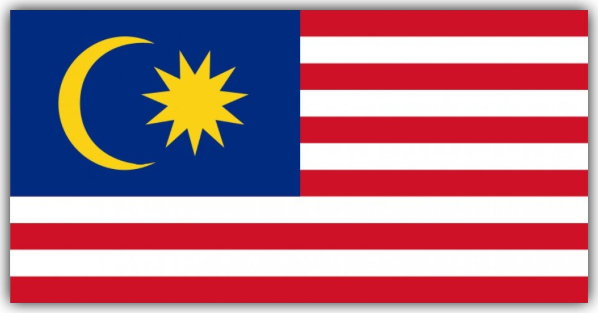 Old Malaya Flag
The original Malayan flag was first raised on 26 May 1950 flag and had only 11 stripes and an 11 pointed star.
This was changed on 16 Sep 63 to the current 14 point and stripe design when Sabah, Sarawak and Singapore joined with Malaya to form Malaysia. After Singapore's departure, the 14th stripe was retained and has since come to represent the federal territory.
Here are the flags of the individual states making up Malaysia together with their coats of arms.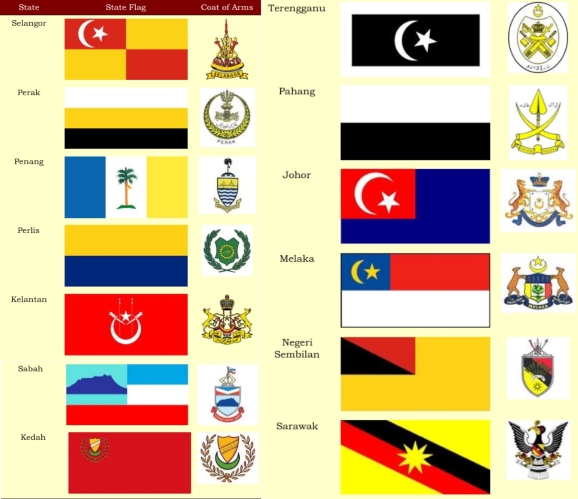 You can find out more about the State Flags of Malaysia here.
You can read about the Malaysian Coat of Arms here.
---
Share this page: