Bamboo Chicks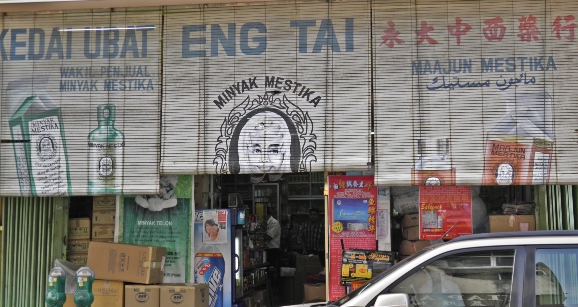 Here are some examples of Bamboo Chicks which I have photographed in various places in Malaysia.
The word chicks can refer to baby chickens or a slang term for women but in this case we are referring to bamboo chicks, those rolling bamboo blinds that are an essential accessory to the classic shophouse. Since the term is also used in India, possibly of Urdu origin, it is likely that the word chick came over with the British East India Company or with earlier Indian traders.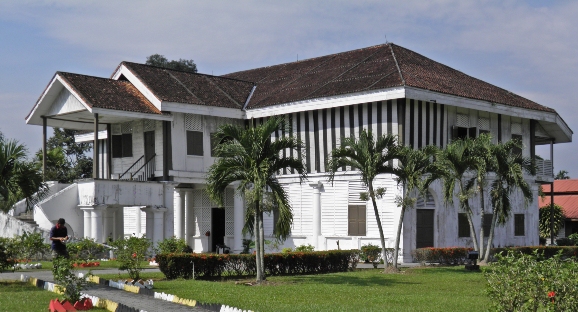 Kota Ngah Ibrahim in Perak is a former colonial bungalow with classic black and white blinds giving complete privacy.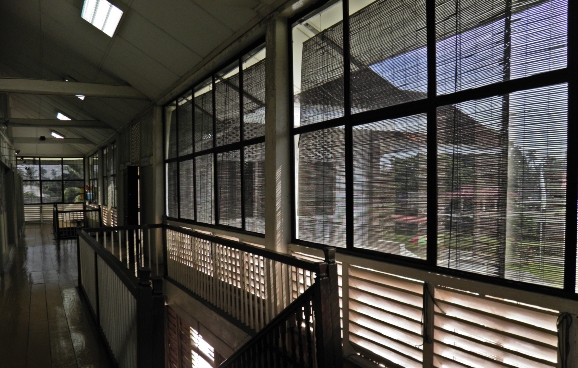 From inside those black and white striped chicks you can see out quite clearly and they help keep the interior cool.
Chicks are used as a screen or curtain made of thin strips of bamboo which allow air and light to enter, while keeping the interior cooler and preventing people outside from seeing in. The are far more environmentally friendly than using air-conditioning.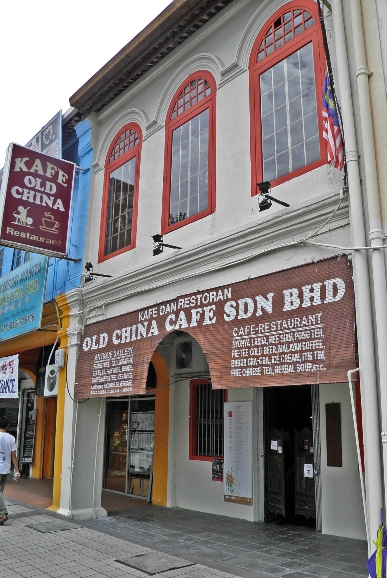 Old China Cafe, KL. A classic building looks better with classic chicks.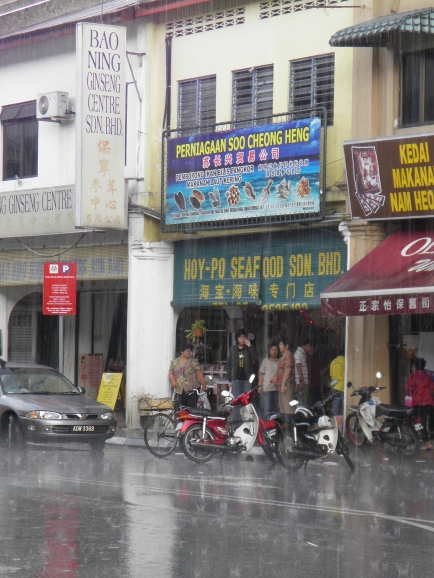 Chicks keep your business dry and cosy during heavy rain. Photo in Ipoh.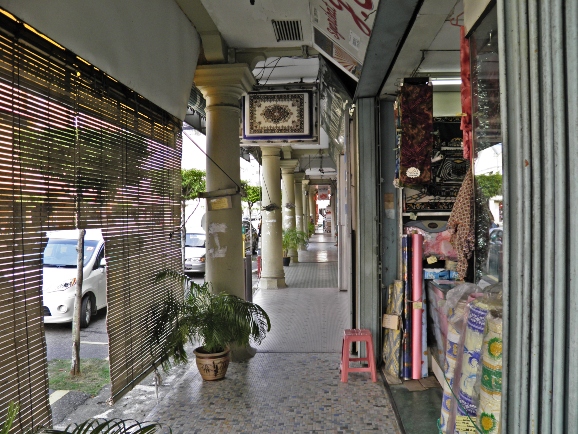 The kaki lima with chicks was designed to keep pedestrians dry and shaded such as here in Kota Bharu.
Extremely practical, they keep out the rain and provide shade during the heat of the day.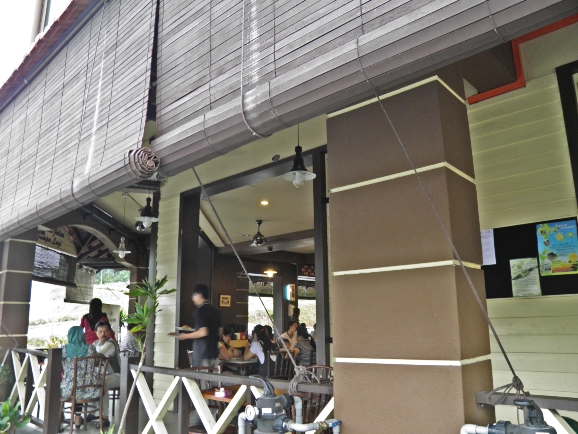 Chicks are practical for modern buildings too such as this verandah restaurant in Kluang.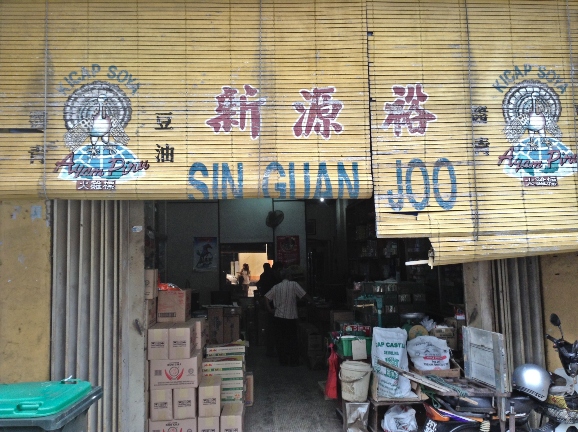 Chicks provide cheap advertising for this shop in Kulim.
Small business use them as advertising billboards. It is encouraging that major brands such as Bata, Coca Cola and Milo advertise their products in this way.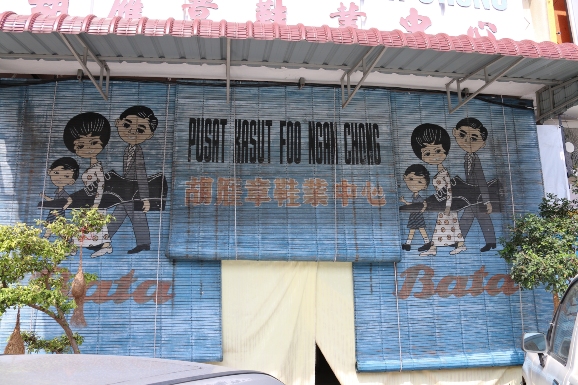 Bata Shoes in Kampar.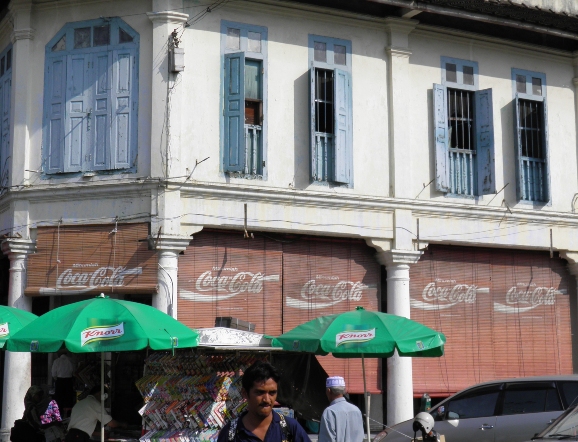 Things go better with Coca Cola chicks. (Kota Bharu).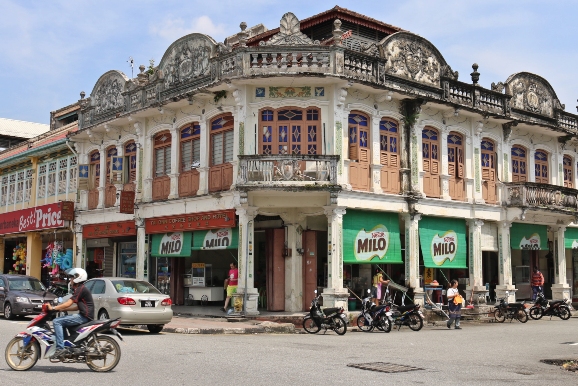 Milo chicks in Taiping.
This traditional art-form however may be on the decline so buy these future collectables now.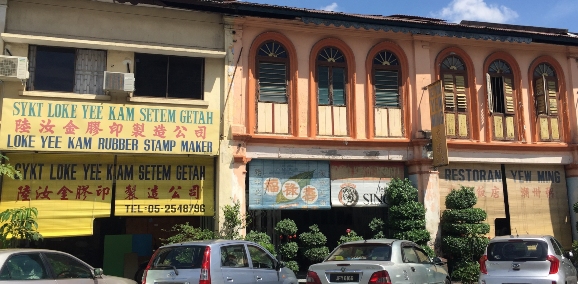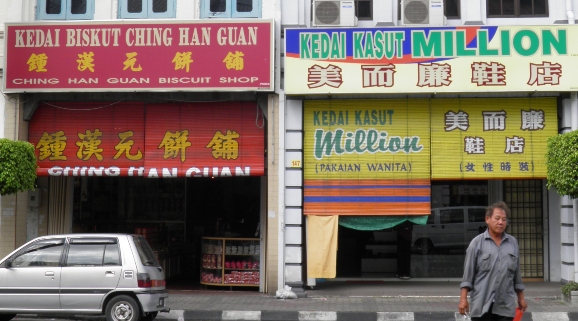 Examples of chicks in Ipoh.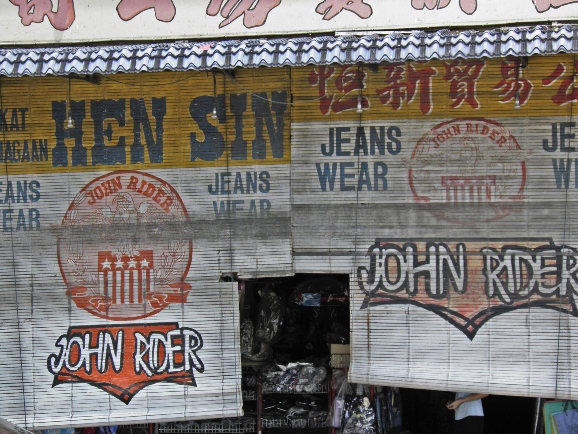 Clothing branded chicks keeping up with the times in Bentong.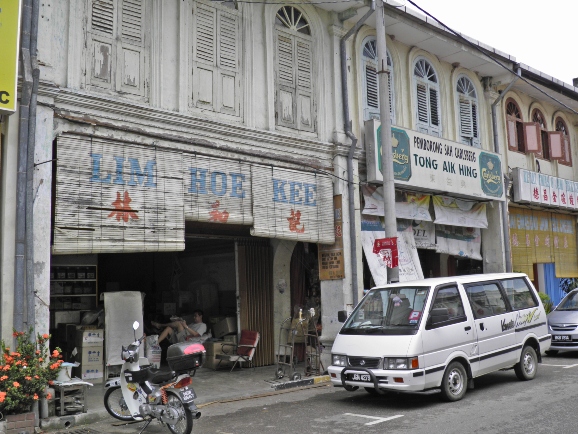 Kuala Klawang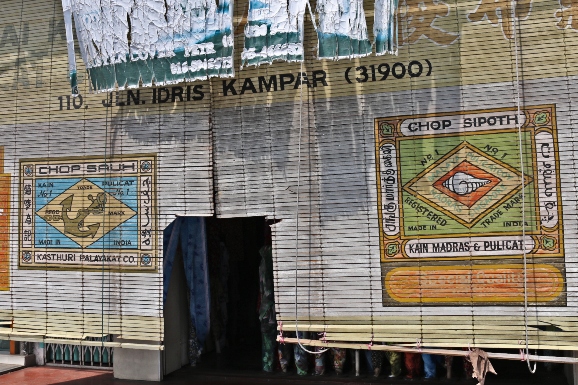 Nice example in Kampar.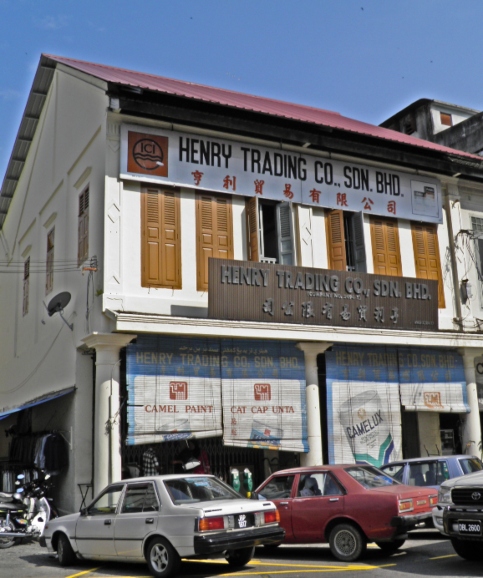 Kota Bharu.
In my opinion the Ministry of Tourism should use some of their budget to provide a monthly allowance to craftsmen engaged in the manufacture of bamboo chicks (and other living heritage crafts such as kite making, silversmiths, beaded-slipper makers etc) so as to preserve the skill of chick-making and to encourage the younger generation to continue this work. Malaysia is one of the few countries in the world to use chicks and the country's towns would not look the same without them. Chicks are part of Malaysia's DNA.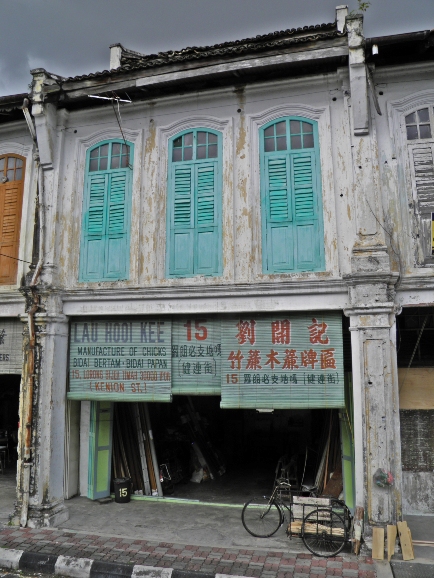 Chick Manufacturer in Ipoh. This type of business should be preserved. Pay the owner an allowance to stay in business and pass on his skills to the next generation.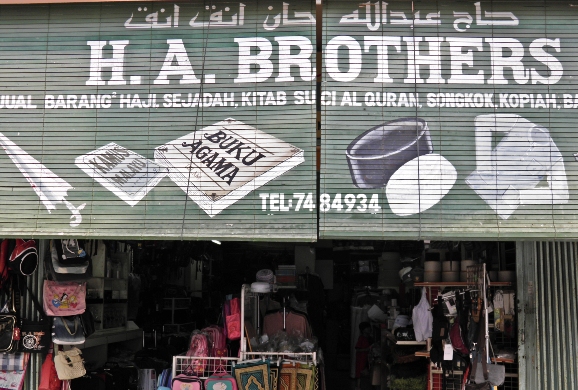 Songkok making is another example of Malaysian living heritage that should be preserved.
---
Share this page: