Malaysian Petrol Prices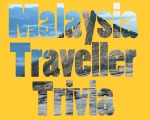 Prices of foodstuffs and other items may have risen sharply in recent years but Malaysian petrol prices, at RM 1.98 per litre, are currently almost the lowest among the ASEAN countries according to this notice displayed at my local filling station. These prices are as at 21 January 2019.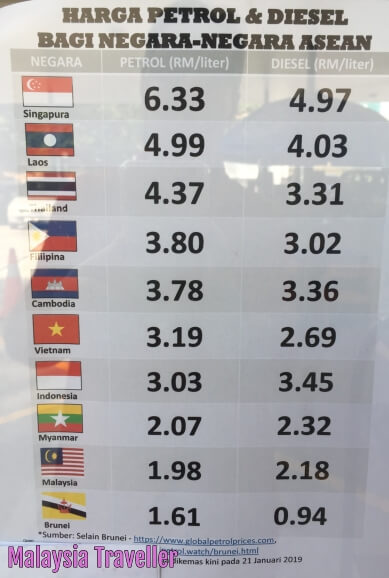 Only oil-rich Brunei, which is swimming in the stuff, has a lower petrol price. Of course any weakness in the value of the Malaysian Ringgit makes prices seem higher in other countries.
Pity the Singaporeans who have to pay RM 6.33 per litre (almost as much as UK) or over 3 times the Malaysian price. 

Whether Malaysia will be able to afford to sell petrol at such a low rate if, and when, world oil prices recover remains to be seen.

---
Share this page: