Top Goa Attractions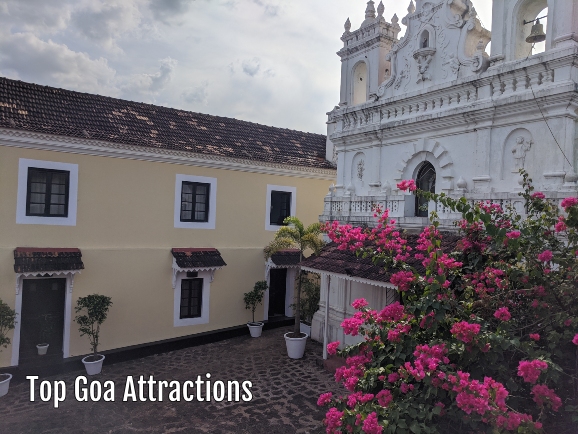 Welcome to my Top Goa Attractions page.
Goa is one of the most popular destinations in India and for good reason. Known at various times in the past as the Pearl of the Orient and the Rome of the East, it is certainly exotic and beautiful. For 450 years it was ruled by Portugal and they left their mark, overlaid on thousands of years of Indian culture. Catholics make up about a quarter of the population and Portuguese names like Fonseca, De Sousa and Pereira are common. The cuisine in Goa is a tasty hybrid of Indian and western influences. Many old churches can be found but so too can Hindu and Buddhist temples and mosques. The natural scenery is attractive with beautiful beaches, hills and waterfalls. The tropical climate is comfortable and receives the cooling rains and rough seas during the summer monsoon months. Goans are friendly and enjoy festivals and music so it is not surprising that they have been welcoming foreign tourists for many years from hippy types back in the 1960s to more well-heeled visitors seeking a calmer holiday than that experienced in many other parts of India.
Here are some of my favourite top Goa attractions.

Old Goa Basilica of Bom Jesus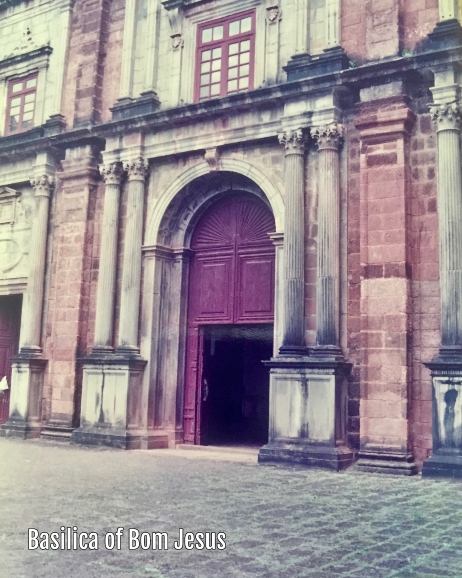 Old Goa is the former capital of Portuguese India and this church, built between 1594-1605, is the most significant part of the UNESCO World Heritage Site called the Churches and Convents of Goa. The basilica contains the tomb of St. Francis Xavier whose remains were shifted here after being temporarily buried in Malacca in 1552. The saint's relics are publicly displayed every ten years (next due in 2024) and are said by the superstitiously inclined to bring miraculous powers of healing. The facade of the church is described as a combination of Doric, Ionic and Corinthian styles.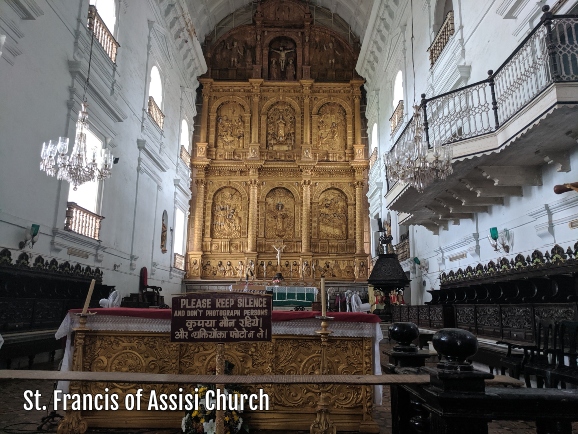 Another highlight of the World Heritage Churches and Convents of Goa is the church of St. Francis of Assisi also in Old Goa and constructed in 1616. It has a beautifully carved gilded altar with statues of St. Francis of Assisi and Jesus among others. Next door is the former convent building which now houses the Museum of Archaeological History.

Dudhsagar Waterfall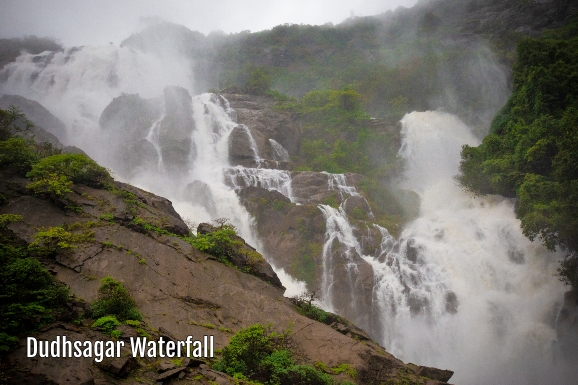 This waterfall, set in the Mollem National Park, translates as Sea of Milk and it is easy to see why. It tumbles 310 metres in four spectacular tiers.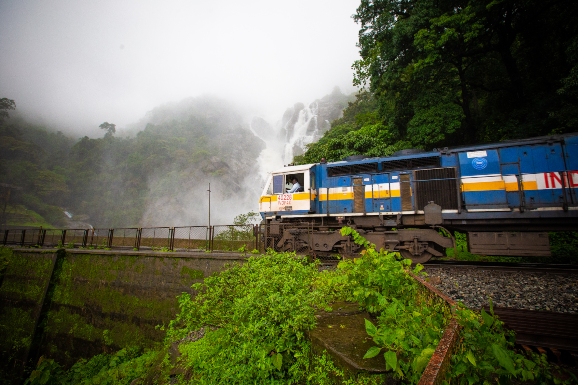 Since the railway passes close to the falls visitors used to disembark at Dudhsagar station and trek for a kilometre along the railway track and through a dark tunnel to access the falls but this has been stopped by the railway company, presumably on safety grounds. A jeep trip managed by the forestry department or private tour operators is now the way to go. People swim at the falls but as with all waterfalls they are dangerous and great care must be taken and avoid going during wet weather.
Beaches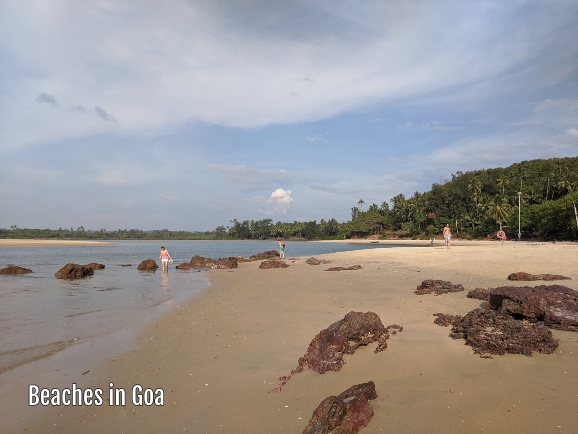 Goa has an Arabian Sea coastline of 105 km with some forty sandy beaches separated from one another by rocky headlands. Some beaches are cleaner than others and not all of them are safe for swimming. Most of the northern beaches used to be primitive and unspoilt. Less so nowadays but you can still find laid-back relaxation with casual beach shacks for drinks and eating. Other beaches are commercial and crowded while a few are exclusive and attached to luxury resorts.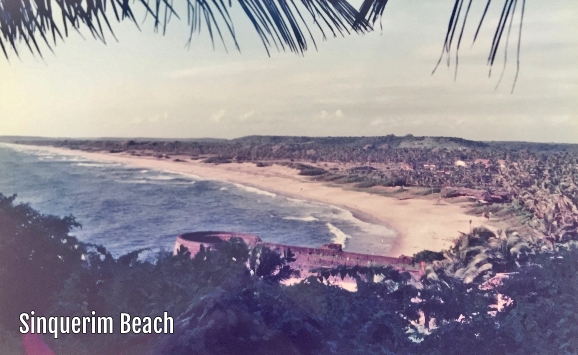 Sinquerim Beach and Candolim Beach, pictured here from Fort Aguada back in 1989, is likely to be a little bit busier these days but it is still pleasant and like all beaches in Goa, it is facing the sunset.

Mangeshi Temple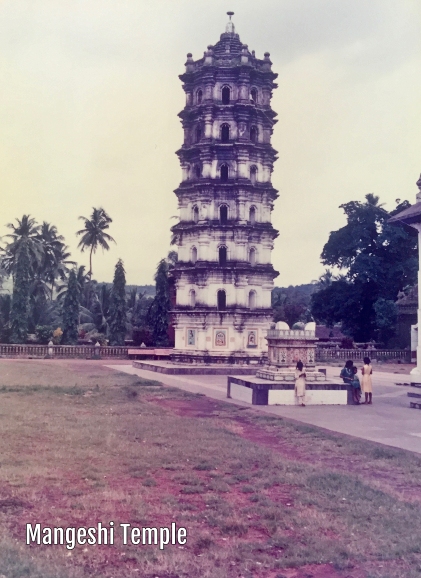 The 400 year old Mangeshi Temple is a Hindu temple dedicated to Shiva. This seven storey tall deepastambha (lamp tower), pictured here before it was renovated, looks like Goa's answer to the leaning tower of Pisa.

Panjim Latin Quarter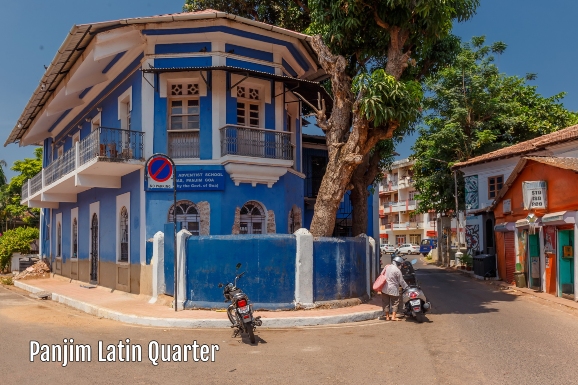 It is amazing what a coat of paint can do! This previously rather shabby district of Fontainhas in Panjim, the Goan capital, has undergone a facelift in recent years and colonial-era buildings have been renovated and painted in vibrant colours to create a fashionable district with art galleries,  restaurants and attractive architecture.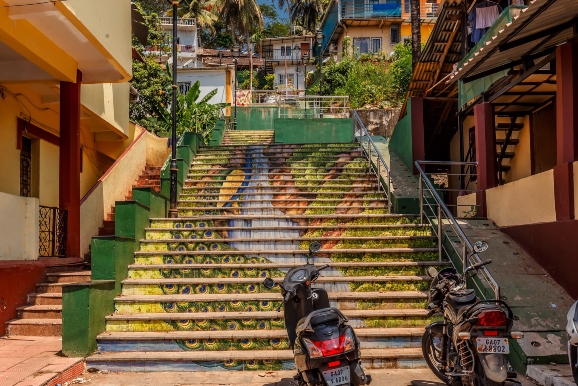 When to Visit the Top Goa Attractions?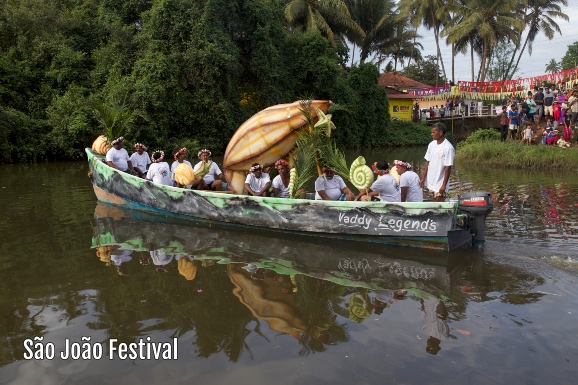 It depends what you are looking for. Visitors from the Middle East often like to come during the monsoon season to experience some cooler weather, rain and atmospheric mists. The feast of São João on 24 June annually coincides with the start of the monsoon and locals in Siolim take part in a water-borne procession with colourfully decorated floats to mark the festival. Tourists from Europe or the Far East have probably seen enough rain and might prefer the dryer months when seas are calmer.

Where to Stay?
There is a wide range of accommodation available in Goa ranging from backpacker hostels to five star resorts. However if you are in a larger group or are looking for privacy and seclusion (something that is not always easy to find in India!) you might opt to stay in a luxury villa. Take a look at this website to see a range of up-market villas for rent.

---
Share this page: