AIR POLLUTION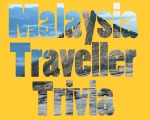 For many years Malaysia (and Singapore) has been affected by air pollution -  so-called haze - choking smoke caused by the open burning of forests and peat bogs.  In recent years haze has become an annual phenomenon during the drier months. The most recent haze in 2015 was the worst yet with unhealthy air pollution levels in many parts of Malaysia resulting in schools being closed and widespread illnesses, particularly among the elderly and those with breathing difficulties.
Indonesia gets most of the blame. Swathes of rainforest in Sumatra are periodically burnt off by slash and burn farmers to open up land for oil palm plantations, agricultural or commercial purposes. The smoke drifts over with the south west monsoon. East Malaysia (Sarawak and Sabah) suffer from similar burning in Indonesia's Kalimantan province. But Malaysia has its own hotspots too and local industrial and vehicular pollution contribute to the situation. 
Unlike factory and vehicle emissions, wildfire smoke is not filtered by chimneys and catalytic converters. The toxic components of the smoke vary according to the type of material that is burning. Sumatra's peat fires for example produce smoke which is more harmful than ordinary forest fires. Peat fires also last longer as they smoulder underground and are harder to put out. 
Despite efforts by the Indonesian Government to extinguish the fires (and prosecute those responsible), poor air quality in Malaysia usually continues until a change of weather conditions and heavy rainstorms clear the air.
Uploaded by Krisjohn~commonswiki
AIR POLLUTANT INDEX (API) OF MALAYSIA
The Department of Environment's index has a 5 level scale:  
0-50        good
51-100    moderate
101-200  unhealthy
201-299  very unhealthy
300+       hazardous
If the API exceeds 500, a state of emergency is declared in the reporting area. Usually, this means that non-essential government services are suspended, and all ports in the affected area are closed. There may also be a prohibition on private sector commercial and industrial activities in the reporting area excluding the food sector.
The highest API value ever recorded was 1,986 in Palangkaraya (Kalimantan) on 22 September 2015 during the 2015 Southeast Asian haze.
The API system includes 5 major air pollutants which could cause potential harm to human health should they reach unhealthy levels. The air pollutants included in Malaysia's API are ozone (O3), carbon monoxide (CO), nitrogen dioxide (NO2), sulphur dioxide (SO2) and particulate matter with a diameter of less than 10 micron (PM10).
The Department of the Environment is revising its method of calculating the API to include smaller but harmful PM2.5 particles in the ambient air, bringing the Index in line with Singapore's version and World Health Organisation (WHO) 2006 Guidelines.
Realtime Air Pollutant Index readings for Malaysia can be obtained from this website.
Traffic is a major contributor to air pollution. In 2017, 326 summonses were issued for black smoke emission (nearly all trucks and buses). This has dropped considerably since 2010 when 2983 summonses were issued so either trucks and buses are cleaning up their act or the authorities have become more lax in enforcement.
---
Share this page: