Malaysian Vintage Hotel Luggage Labels
Vintage hotel luggage labels have become collectors' items but like many kinds of ephemera they were originally designed to only have a short-term usefulness. In the golden age of travel when people crossed the oceans and continents by ship and train they would often be met on arrival by bellhops who would attach labels to their steamer trunks or suitcases to ensure that the luggage would be delivered to the correct hotel room. 
From the late 19th century onwards hotels designed attractive labels and stickers which well-seasoned travellers would keep on their luggage as a souvenir of their visit or as a status symbol to show off their travels to others.
Some hotels still provide such labels but, in these days of air travel, wise travellers choose not to flaunt the fact that they can afford to stay in expensive hotels as this is an invitation to baggage thieves. Heathrow Airport, some years back, had a reputation for employing crooked baggage handlers who would target expensive-looking suitcases covered in 5 star hotel stickers. Other airports were, or still are, even worse.

Malaysian Vintage Hotel Luggage Labels
Here are some examples of Malaysian vintage hotel luggage labels.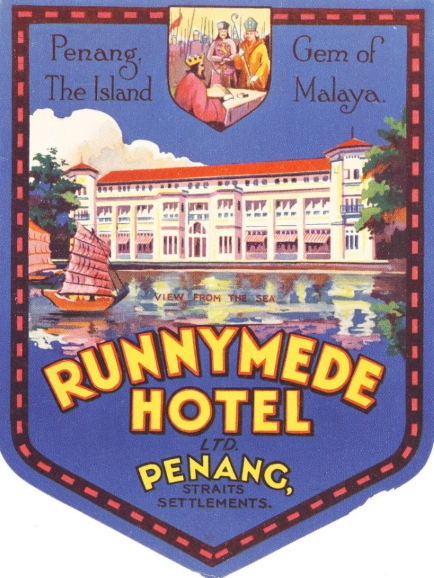 The Runnymede Hotel building shown in this label was built in the 1930s and was one of Penang's leading hotels. The building still stands but has been empty and decaying for many years. In 2018 plans were announced to build a new luxury hotel on the site while still preserving the original heritage building. The label shows a picture of King John signing the Magna Carta at the original Runnymede in Surrey, England.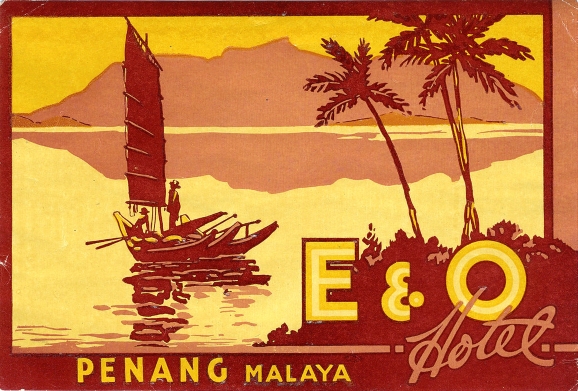 The E&O Hotel, or Eastern & Oriental, describes itself as the grande dame of heritage hotels in Penang. It was founded in 1885 by the Sarkies Brothers who were also behind the Raffles in Singapore. It is still going strong.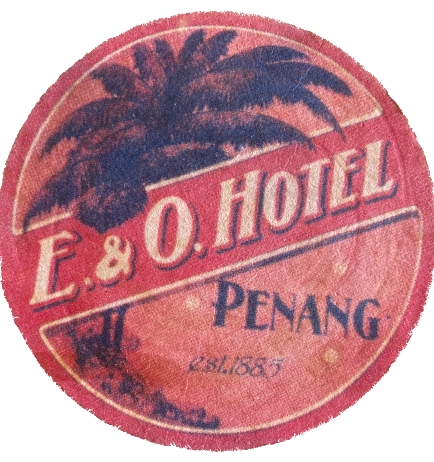 The E&O uses this image on their beermats today.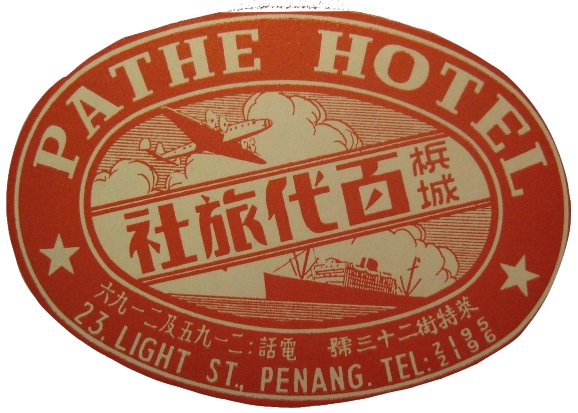 Pathe Hotel, 23 Light Street, Penang. This hotel, and the building in which it operated, no longer appear to exist. It was probably not in the luxury category but its label is typical of the mid 20th century.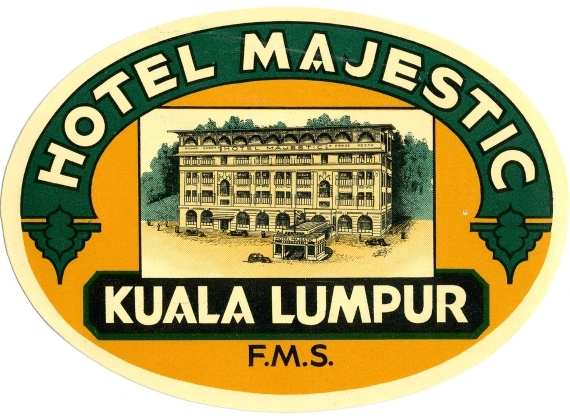 Hotel Majestic in Kuala Lumpur was one of the swankiest hotels in town when it opened in 1932. After years of decline it closed down in 1983 and the building was used for other purposes until it was refurbished and reopened as a luxury hotel in December 2012. You can read more about the Majestic here.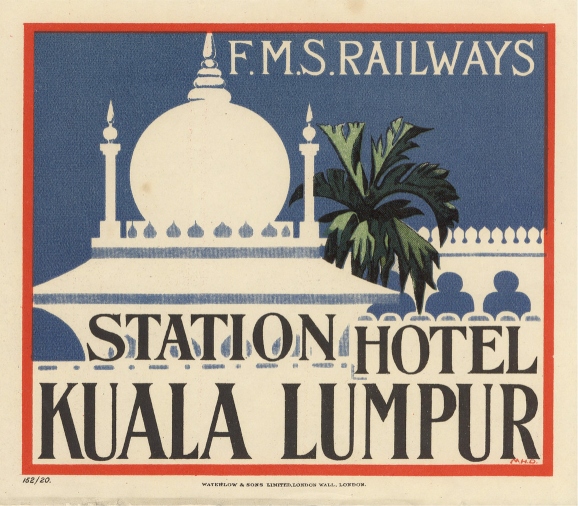 Across the street, the Heritage Station Hotel attached to the iconic KL railway station is sadly no more, although the building still stands vacant, ripe for restoration.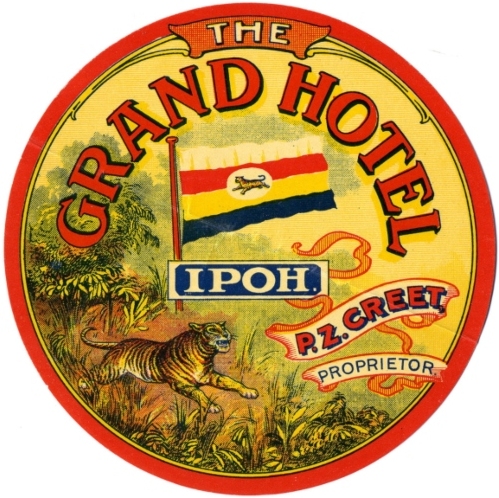 Up in Ipoh, the Grand Hotel was the place to stay when it opened in 1909. It was run by Mr. Pierre Z. Creet, an Armenian businessman with close connections to his compatriots, the Sarkies brothers. It closed down in 1918 and the building is no more. Read more here.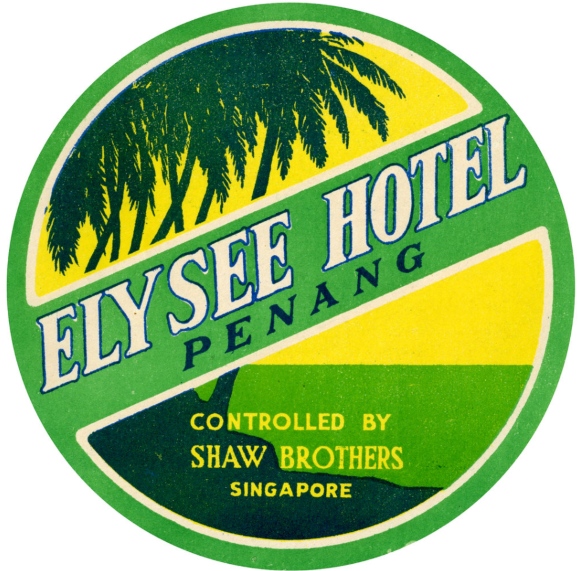 There is little information about the Elysee Hotel in Penang but the Shaw Brothers were the famous cinema and property magnates.

---
Share this page: