Ayam Brand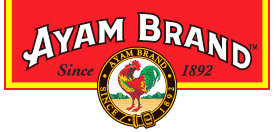 The Ayam brand is one of Malaysia's oldest and most trusted brands. Ayam is famous for its tinned sardines, mackerel, tuna, baked beans and other products.  Few kitchens in Malaysia are without an Ayam product in the cupboard, certainly ours isn't.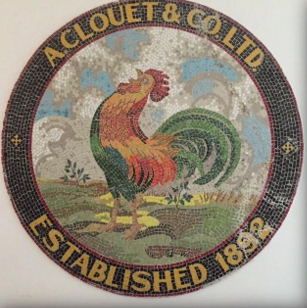 The business was established in 1892 in Singapore, which was then part of Malaya, by a Frenchman called Alfred Clouet. Originally dealing in imported foods and building materials for the foreign community, he soon concentrated on canned sardines.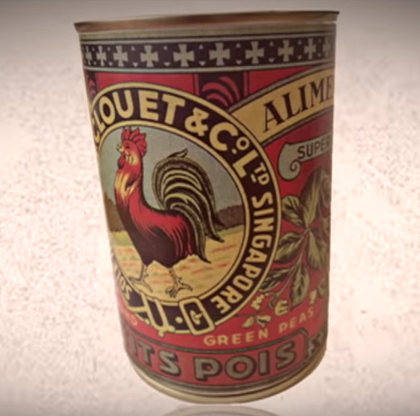 Canned food was still a relatively new technology and it was regarded as something of a luxury and a great way of preserving food in those days before refrigerators.
His company was called A. Clouet & Co. Ltd and he chose, as his logo, a crowing rooster which was also a symbol of France. Since the name Clouet was not so easy to pronounce, his dealers and customers began referring to the product by the Malay name for chicken, ayam. Clouet realised that a local name would be good for business so he integrated Ayam into his brand.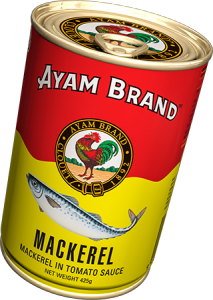 Ayam, now part of the Denis Group, is still headquartered in Singapore and operates a number of factories in Malaysia. Over 1,000 employees churn out 60 million cans annually which are sold in more than 30 countries. The main markets are Malaysia, Singapore, Brunei, Thailand, Indonesia and Hong Kong while Ayam's cooking ingredient products can be found in Asian food stores in Australia, New Zealand, Europe and elsewhere.
New Ayam Brand Products
The product range includes canned sardines, mackerel and tuna, baked beans, tinned vegetables and fruits, coconut milk, Asian sauces and pastes, condiments and flavourings. In search of fresh markets, new products are being rolled out all the time such as sardines in teriyaki sauce and sardines with virgin olive oil and green peppercorn. For future growth it seems the sky is the limit, or perhaps that should be 'the sea is the limit'!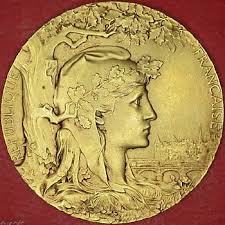 Ayam is proud of the gold medal it won at the Universal Exposition in Paris in the year 1900. There is an image of the medal on every can of sardines. Campbell's soup was another winner at the same event.  (There were no more Universal Expositions after 1900 in case you are wondering why they have not won a medal since.) 

Talking of Campbell's soup, now that Ayam is promoting its products on the world stage, perhaps it should commission a Warhol-style piece of pop art to boost awareness of the brand in the West, similar to Warhol's famous Campbell's Soup Cans work. Here is my suggested version: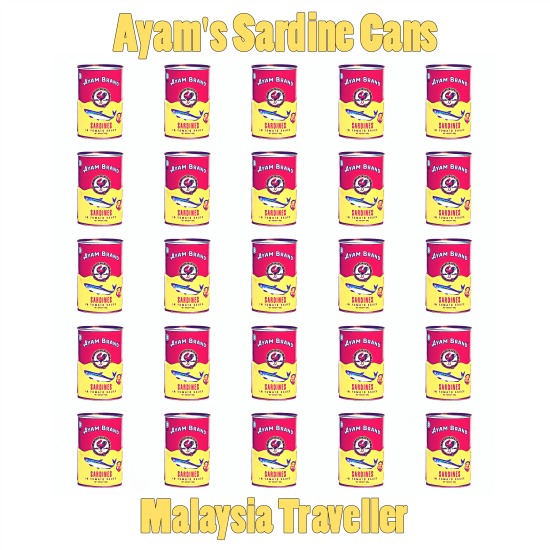 You can find out more about Ayam Brand on their official website.
---
Share this page: