Sandakan Memorial Park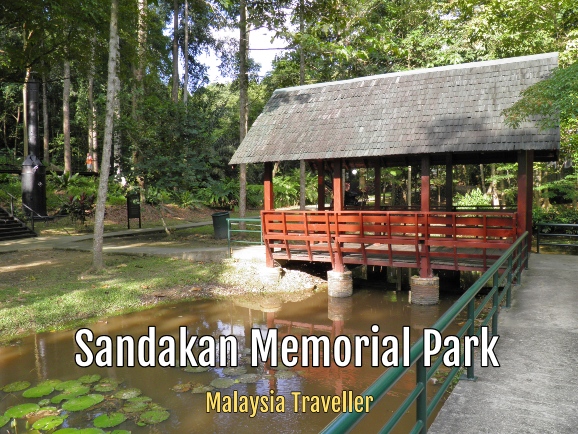 Sandakan Memorial Park commemorates the lives of thousands of allied prisoners of war who perished in Borneo at the hands of their Japanese captors.
Following Japan's rapid conquest of South-east Asia during late 1941 and early 1942 many Allied service personnel became prisoners of war. Some 2000 Australian and 770 British POWs were housed at the Sandakan POW camp where the memorial park now stands.
In January 1945 the first of three infamous 'Death Marches' took place when prisoners were force-marched 260 kilometres to Ranau, setting out from this location. By the end of the war only 6 prisoners were still alive, and only because they escaped.
This park has been created by the Australian Government, together with the Sabah State Government as a memorial to those who suffered and died here.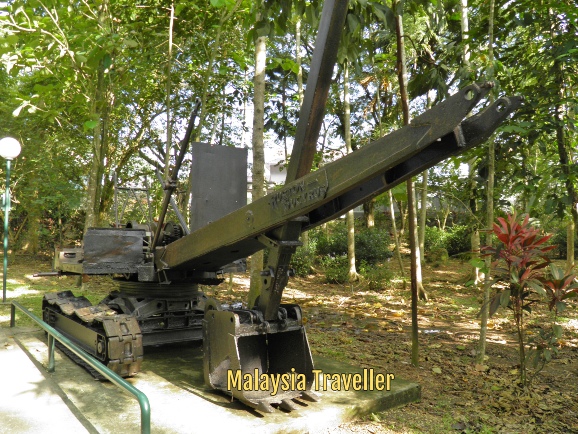 The excavator seen here was commandeered by the Japanese for construction of an airfield but it was sabotaged by an Australian prisoner to slow down the Japanese war effort.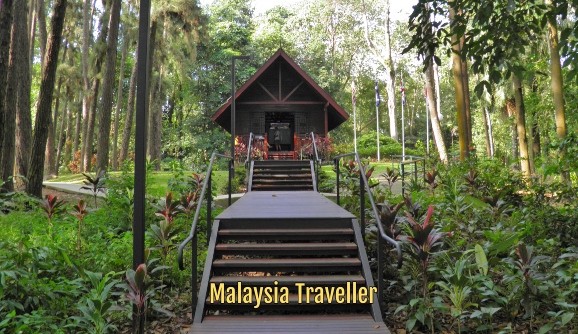 There is an interpretive pavilion providing models and maps of the camp, descriptions of the appalling treatment and suffering of the prisoners, the bravery of the locals who helped them and accounts of the survivors.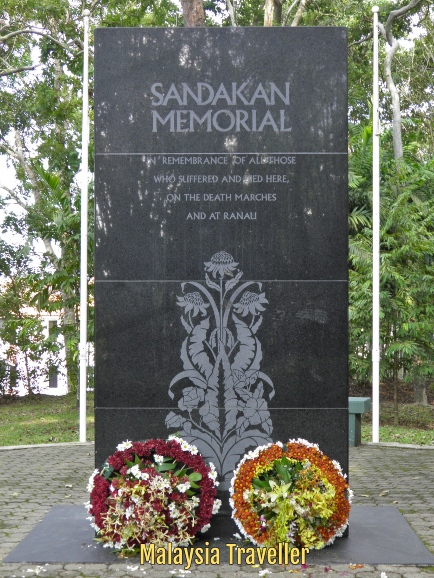 Every year on Anzac Day a ceremony is held here to honour the POWs.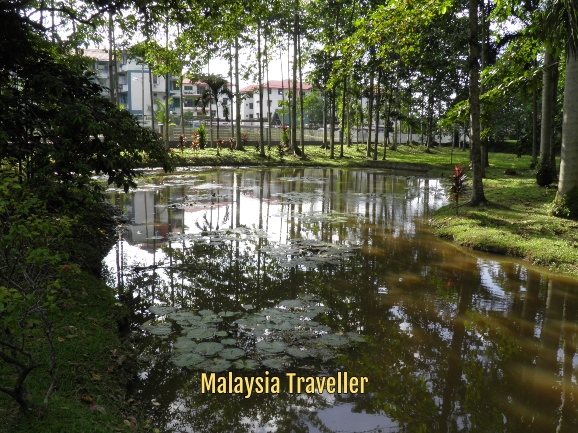 The park today is tranquil and a peaceful place to spend an hour while reflecting on the poignant events that occurred here all those years ago.

Opening Hours
Open daily from 8 am to 6 pm.

Entrance Fee
Admission is free. 

How To Get to Sandakan Memorial Park
The location can be found on this map:

Address:
Sandakan Memorial Park

(Taman Peringatan Perang)
Mile 8, Jalan Taman Rimba 1, 90702 Sandakan, Sabah, Malaysia
GPS: 5.886974, 118.046787
Tel: +60 89-275 400
After seeing the park I caught a mini bus from the stop outside the entrance back to Sandakan town centre.
---
Share this page: