Wat Phikulyai  (Wat Pikunyai)
Thai Buddhist Temple in Tumpat, Kelantan
Wat Phikulyai, also spelt as Wat Pikunyai, is a Thai Buddhist temple in the Kelantan district of Tumpat, close to the border with Thailand.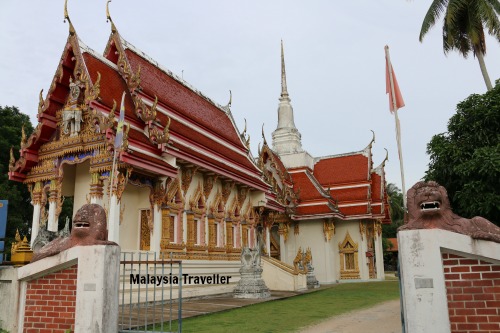 The main temple building is exquisitely designed with a shiny, red tiled, multi-tiered roof, topped with a white stupa. The window and door frames are ornately decorated with gold embellishment.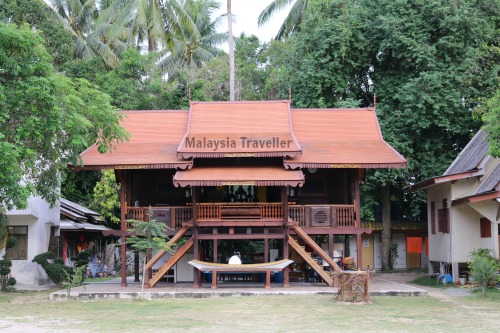 A wooden with open terraces and an orange roof is probably the home of the abbot.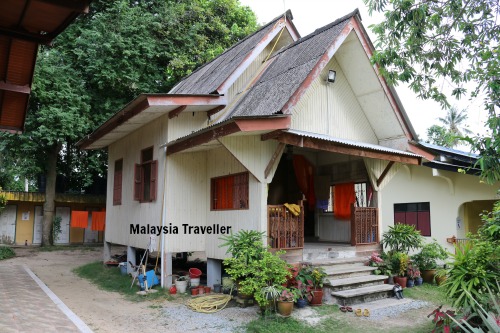 The monks share more humble accommodation. Their saffron robes can be seen hanging up to dry.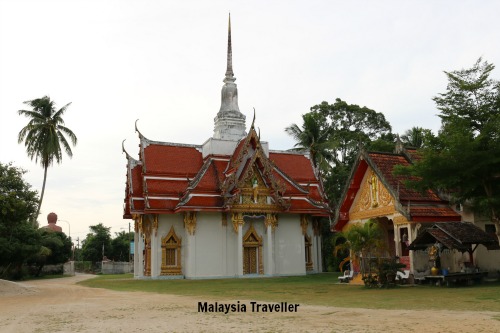 The temple compound is swept spotlessly clean. The Buddha statue in the background is at Wat Machimmaram, just across the street.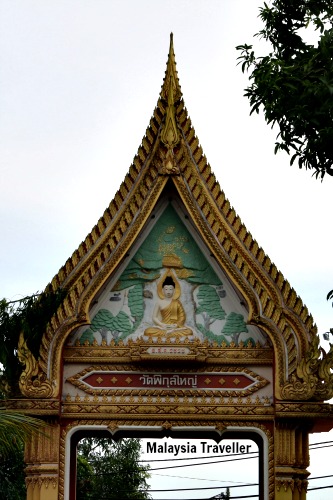 The entrance gate is inscribed with the date 2525.  Since the Buddhist Era began 543 years before the Christian Era, the year 2525 translates as 1982.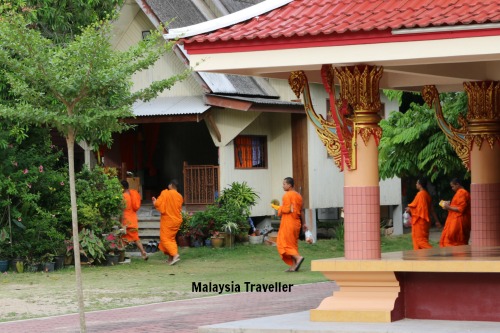 This group of monks looks like they are carrying some food. Perhaps on their way to lunch.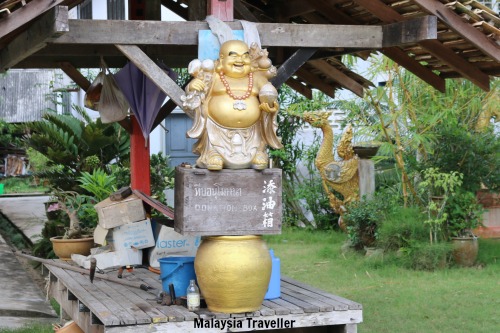 There were no other visitors and no tourists at this temple during my trip. This is not a commercialised place and there is no admission fee but donations are always welcome.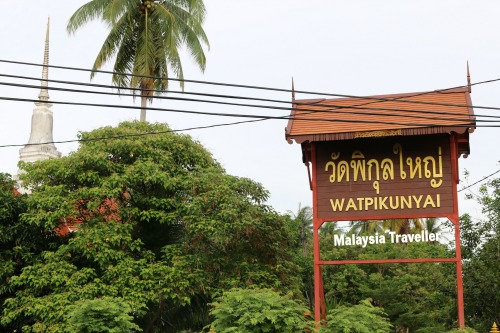 How to Get to Wat Phikulyai
By Road
The exact location is marked on the interactive map on the Top Kelantan Attractions page.

GPS co-ordinates: 

6°11'13.7"N 102°06'21.7"E
6.187140, 102.106020
Address:

Jalan Kota Bharu - Pengkalan Kubor, Kampung Baroh Kok Pauh, 16210 Tumpat, Kelantan
By Train

Tumpat is the final station on the Jungle Railway. If you arrive by train, the station is about 10 km from the temple so you would need a bus or taxi.
Nearby
There are another couple of Thai temples a short walk away:
Two other well known Thai temples a short drive away are:

While you are here you should visit the beach and Muzium Wau:

---
Share this page: