Perigi Portugis

Old Portuguese Well in Melaka
Visited Oct 2018
Old tourist maps of Melaka State list Perigi Portugis (Portuguese Well in English) as a place of interest near the town of Merlimau.
This old well near Kuala Merlimau Jetty was seemingly dug by Portuguese soldiers stationed at Merlimau where they were defending the approach to Malacca from attacks from Johor. The well therefore must be around 500 years old.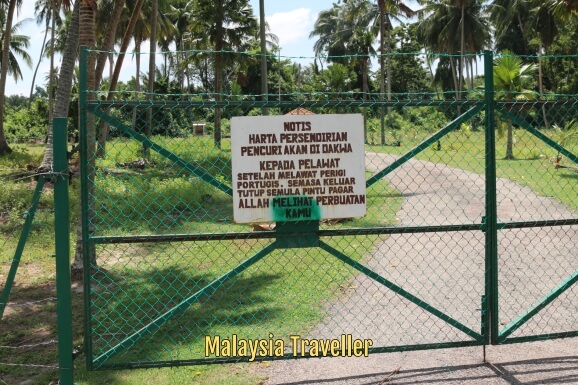 When I visited the entrance was closed by barbed wire topped gates with a warning notice. My knowledge of Bahasa is not great and I was confused by the sign. On the one hand it appears to say Private Property, thieves will be prosecuted but on the other hand it asked visitors to close the gate when leaving.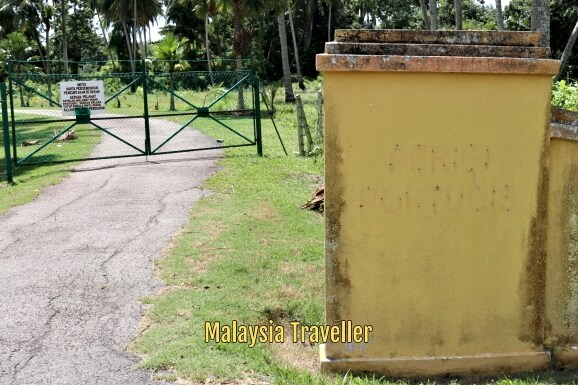 Also the welcome sign has been removed from the gate post so I assumed it is no longer open to the public.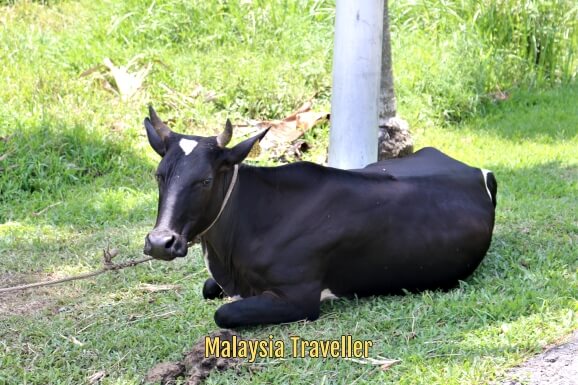 Since a cow was keeping close watch on me I decided not to risk entering. Anyway, I doubt there is much to see and I had already seen two other wells that day (Perigi Hang Tuah and a well at Tun Teja's Tomb) so I was all welled-out. 
Online newspaper articles from 2013 complained about teenagers using this quiet spot to 'commit immorality, hang out and drink alcohol'. Perhaps local villagers got fed up with this behaviour and asked for the well to be closed. Or maybe I am wrong and the well is still open.

How To Get to Perigi Portugis
The exact location is marked on this map:

Address:
77300 Merlimau, Melaka, Malaysia


GPS:
2.129807, 102.418571

Nearby
---
Share this page: