Hang Tuah Centre
Melaka

Visited Oct 2018
Hang Tuah Centre is a lavish new museum and tourism complex dedicated to the famous Malay hero Hang Tuah located at Kampung Duyong, Melaka. 

The main museum building explains at some length the history, legends and myths surrounding Hang Tuah using a range of modern museum techniques, videos, models and interactive displays to keep the visitor entertained without being boring.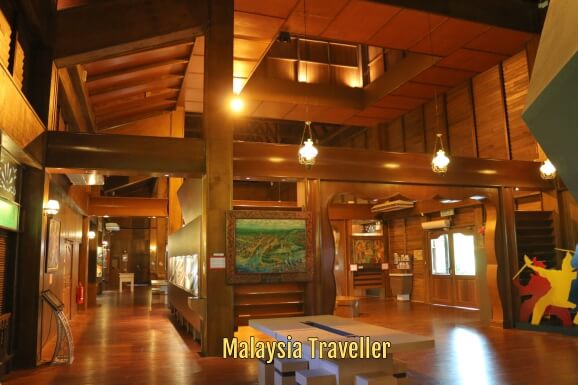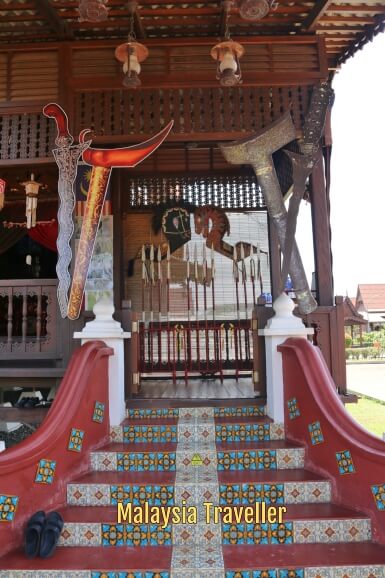 Traditional Malaccan Steps
Certainly no expense has been spared on creating a sizeable tourist attraction in traditional Melaka architectural style.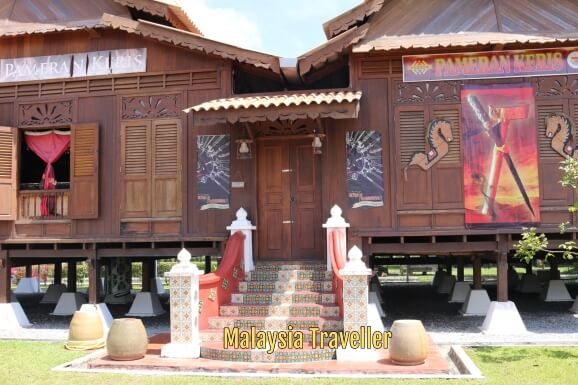 Rumah Hang Jebat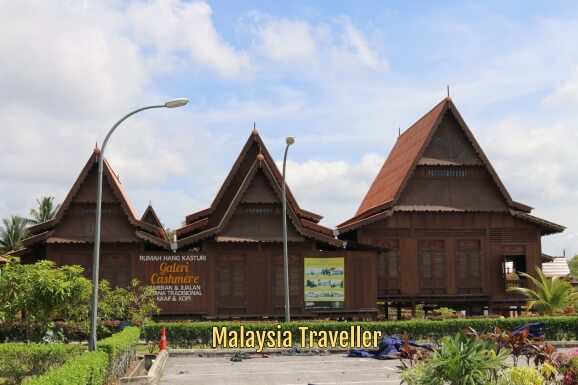 Rumah Hang Kasturi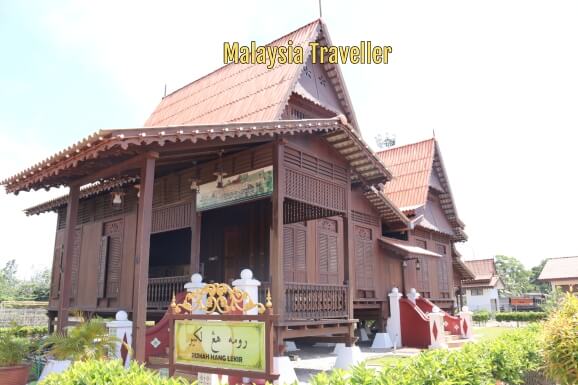 Rumah Hang Lekir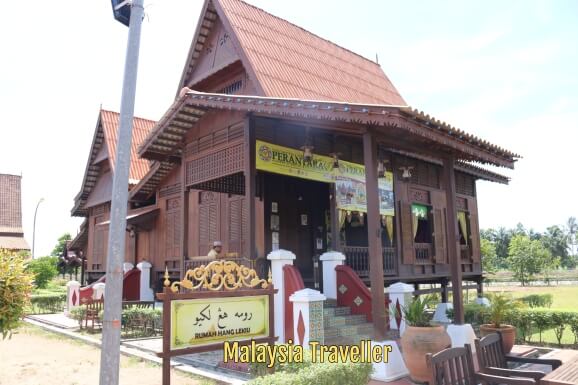 Rumah Hang Lekiu
Apart from the main centre there are 5 houses named after the five warriors which contain other displays such as martial arts, silat, a kris exhibition, arts & crafts. There is also a field and viewing pavilion for silat, an auditorium and a food court.

Who was Hang Tuah?
Lived in the 1500s.
Parents were Dang Merdu Wati and Hang Mahmud from Sungai Duyung.
Said to have been fluent in 12 languages including Tamil, Thai, Chinese and Javanese.
As a boy he would chop wood for use at his father's food stall.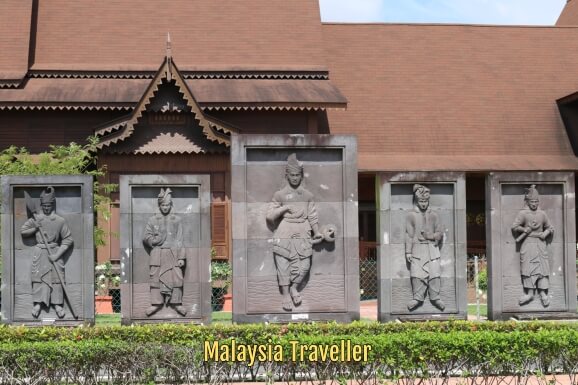 The 'Hang gang' (L)-(R): Hang Lekiu, Hang Jebat, Hang Tuah, Hang Kasturi, Hang Lekir
Studied Malay martial arts along with his friends Hang Jebat, Hang Kasturi, Hang Lekir and Hang Lekiu.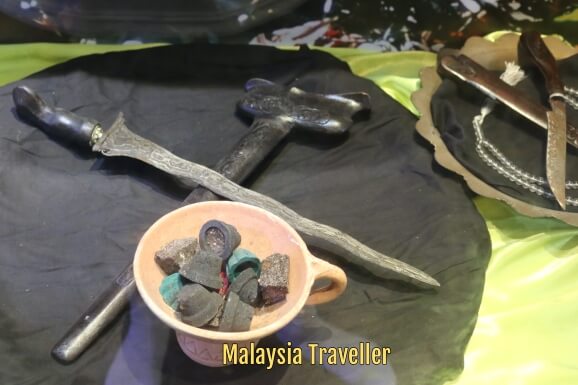 Kris
Saved the Bendahara from a man who had run amok and intent on killing the Bendahara.
Sultan of Malacca installed Hang Tuah and his 4 pals as personal bodyguards.
Hang Tuah awarded with a special curved dagger (kris) by the Sultan and bestowed the title Laksamana (Admiral).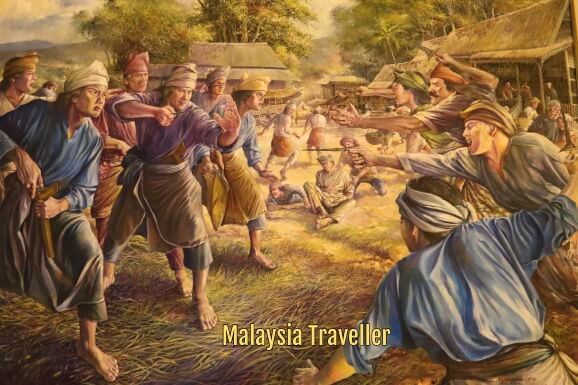 Did Hang Tuah Really Exist?
The majority of scholars and historians agree that he probably did exist and is not a myth.
He has a grave at Tanjung Kling (see my blog) but some claim he was buried in Palembang in Sumatra.
Perhaps like England's Robin Hood, he was based on a true-life figure but his adventures and exploits have been embellished over the centuries.
Perigi Hang Tuah (Hang Tuah's Well)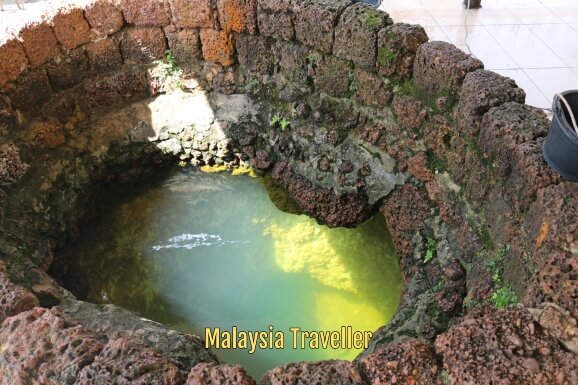 Perigi Hang Tuah
Also in Kampung Duyong village is a well believed to have been built by Hang Tuah himself. This well never ran dry even during the long dry seasons.

Pusat Kebudayaan
Next to the well is a Cultural Centre (Pusat Kebudayaan). Not much going on there during my visit.
You can also visit a Traditional Malay House here for a fee  and there are food stalls and souvenir shops.
Nearby is a Weaving & Batik Centre open 10am - 7pm from Tuesday - Sunday. Dance performances are staged at 11.30 am , 3pm and 5pm.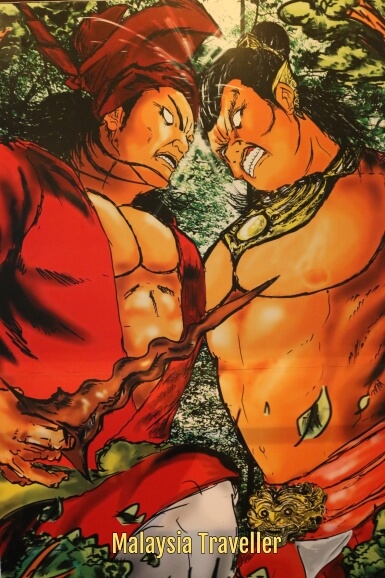 Opening Hours & Admission Charges
Open daily from 9am to 5pm.
Closed between 12.45 - 2.45pm on Fridays for prayer break.
Admission Fees 
Adult RM 10 MyKad RM 5
Child RM 5     MyKad RM 3 (ages 7-12)
Free for kids aged 6 and below.
How To Get to Hang Tuah Centre
The exact location is marked on this map:

Address:
Hang Tuah Centre, Perkampungan Hang Tuah

Duyong, Melaka 75460, Malaysia
GPS: 2.199512, 102.298448
For more information please contact Melaka Museums Department (Perzim) on 06-282 6526 or email: admin@perzim.gov.my

Nearby
---
Share this page: