Pantai Cunang
Tanjung Sepat, Selangor
Pantai Cunang is a beautiful white sandy beach maintained by Mah Meri orang asli villagers amid a mangrove forest near Tanjung Sepat.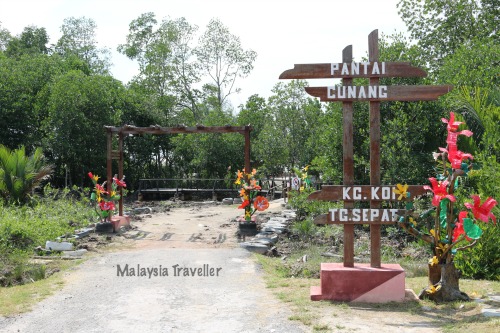 Entrance to the beach.
I read about this place in The Star newspaper and decided to go along and take a look myself. I was not disappointed.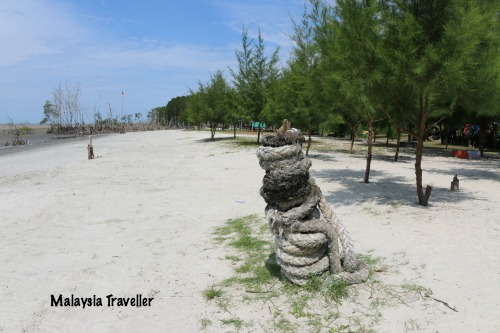 White sand like this is rare on Selangor's beaches.
The sand really is white, at least the part above the water line. Where the sand meets the sea, it turns into the more familiar muddy brown colour which is typical of the beaches along this part of the Selangor coastline.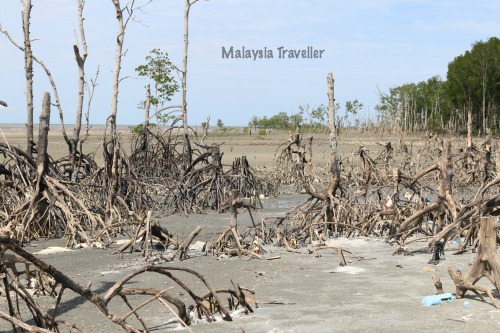 The beach is kept spotlessly clean but it is a tough job as the sea disgorges a fresh load of plastic waste every high tide.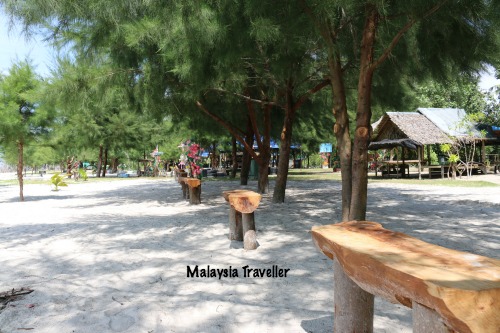 Relaxing spot.
The stumps of mangrove trees can be seen on the beach while a dense grove of casuarina pine trees provides good shading for beach-goers.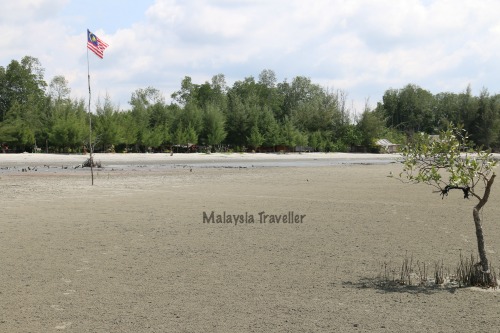 Good job Malaysia!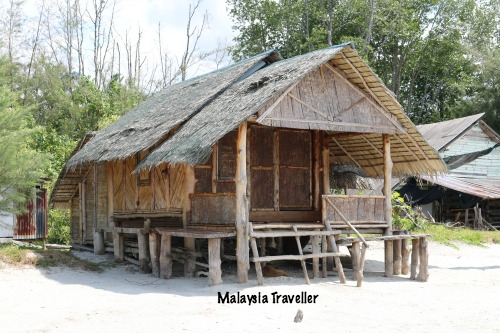 Nice beach hut. Any plans to rent it out to tourists on Airbnb?
The Mah Meri orang asli people who live in the adjacent village called Kampung Koi have built huts on the beach for their own use. I have encountered the Mah Meri before on Pulau Carey and they are famed for their vibrant culture, their handicraft skills (including wooden masks) and their care for their environment.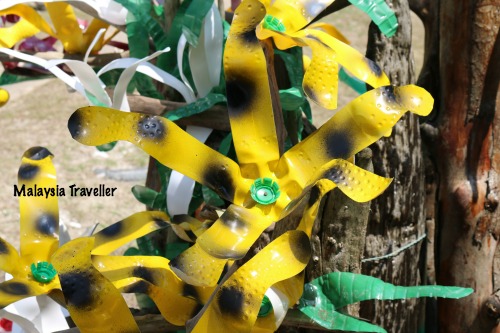 Beautiful Garbage.
Their imaginative and artistic use of garbage materials found while cleaning up the beach (such as plastic bottles, rubber flip flops, tyres, driftwood and coconut shells) to create decorative displays is very impressive. This beach has won an award in a state-wide competition.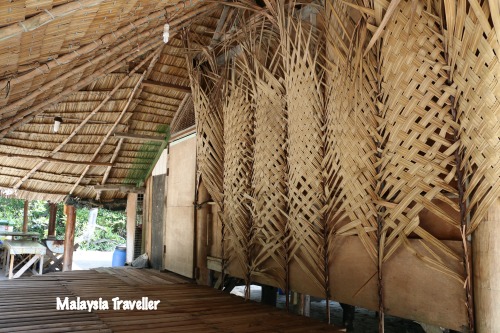 Woven pandan leaves make a nice decorative wall.
Evidence of Mah Meri handicraft skills can be seen in the design of the huts.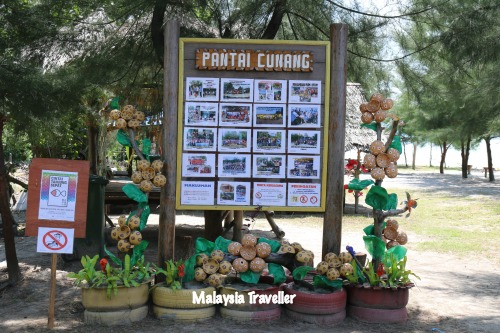 Noticeboard showing activities which have taken place here.
Beach Committee
The villagers have organised a committee for managing the beach. According to the notice board, if you would like to arrange any activities on the beach you may contact them as follows:
Chairman: 019 6731344
Secretary: 014 9290910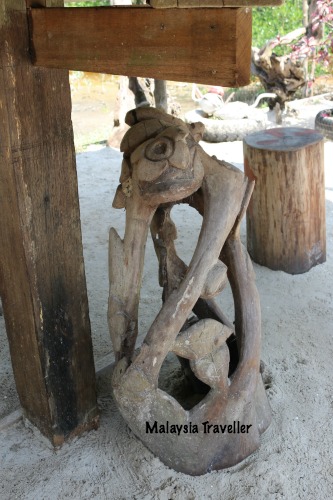 An example of Mah Meri wood carving.
 How to Get To Pantai Cunang
Address:
Pantai Cunang
Kampung Orang Asli
42800 Tanjung Sepat
Selangor
It was quite easy to find. Just before reaching Tanjung Sepat on Highway 5 coming from the Morib direction, there is a signpost pointing to the beach right next to the Orang Asli village entrance. The narrow road, called Jalan Pantai, takes you through the palm oil plantation down to the beach where there is a small parking area, next to the toilets.

I have marked the exact location on this interactive map:
GPS Co-ordinates:
Beach:
2°39'34.9"N 101°32'56.3"E
2.659680, 101.548980
Turn-Off From Highway 5 Here:
2°39'54.0"N 101°33'08.8"E
2.665010, 101.552450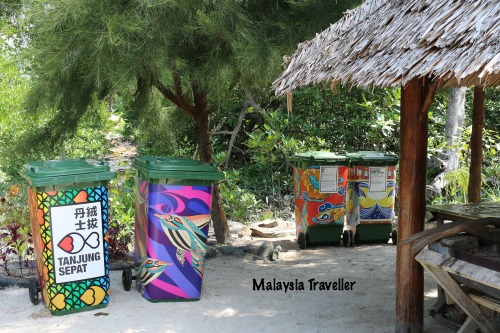 Even the wheelie bins are beautifully decorated.
Opening Hours
According to the noticeboard, the beach is closed from 8pm to prevent improper behaviour.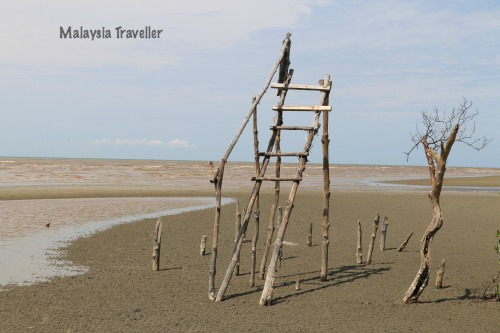 A rustic look-out point.
Nearby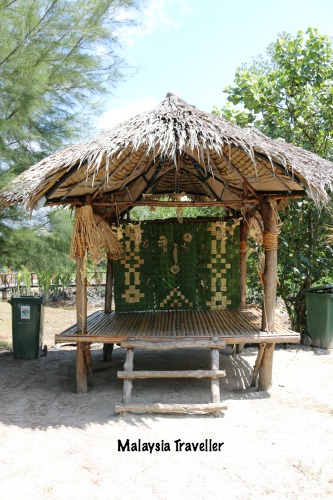 Gazebo decorated with traditional orang asli handicrafts.
---
Share this page: