Morib Beach
Morib Beach (or Pantai Morib) is one of the closest beaches to Kuala Lumpur and for that reason can get busy with day-trippers during weekends and public holidays.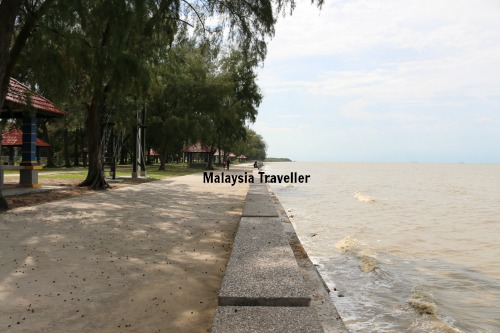 I have visited this place a few times. To be honest it is not the world's most attractive beach. The sea is generally a grubby brown or grey colour and not particularly inviting although a few brave people venture in. When the tide is high there is no beach to speak of and the waves lap up against the promenade wall.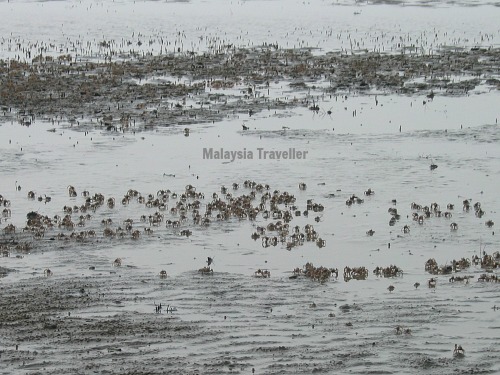 When the tide is low, the sand is a bit slimy and when I tried walking on it I sank in up to my knees. Still, the crabs seem to like it.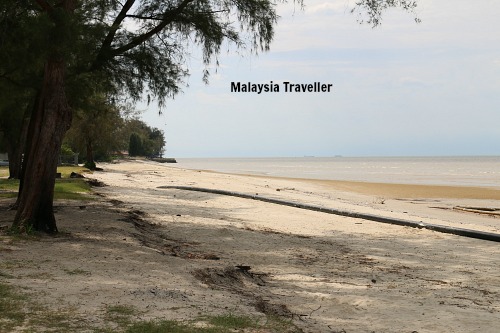 TIP: Many visitors to Morib only see the promenade section and miss entirely this much better stretch of sandy beach just around 500 m away behind the Pusat Latihan Awam. To get to this beach turn right just before arriving at Morib car park. I have marked the location on the map below.

Things to Do and See
Efforts have been made in recent years to provide more facilities at the beach and to beautify the surroundings with some hard landscaping.
There is a food court (ikan bakar and sotong specialities), clean pay-to-use toilets and showers, a kiddies playground, prayer-rooms, information centre, a seashell display, a beach football pitch and a kite flying field. Kites can be purchased and roller blades are available for rent (RM 10 unlimited).
Sri Morib Golf Club (1 course 18 holes) lies adjacent to the beach.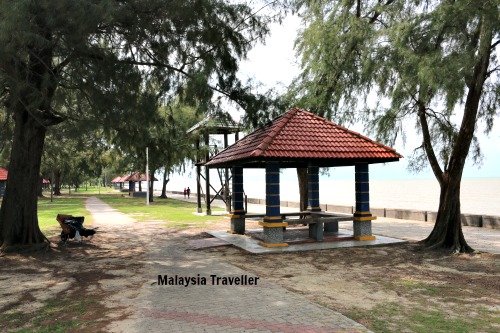 New picnic gazebos and a lookout tower have been added, the pathways have been relaid and the sea wall has been repaired.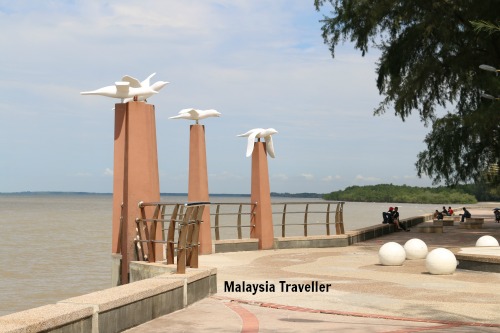 Seagull sculptures give a nice, relaxed seaside feel to the place.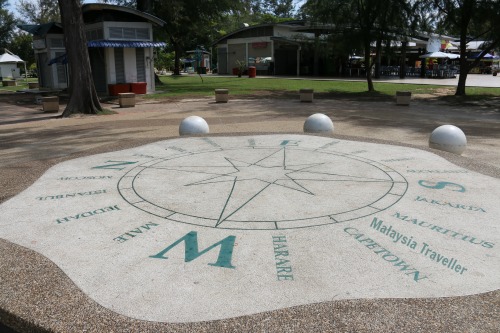 A pavement compass helps visitors get their bearings.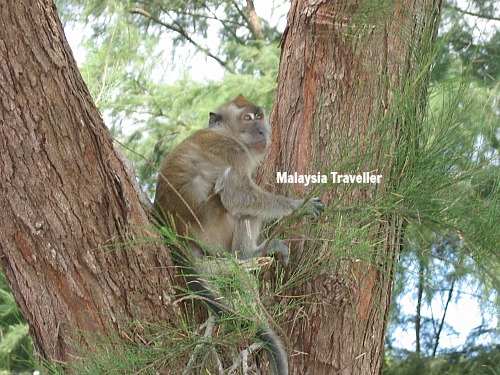 There are usually a few monkeys hanging around in the casuarina trees, hoping to share some of your food.

Some History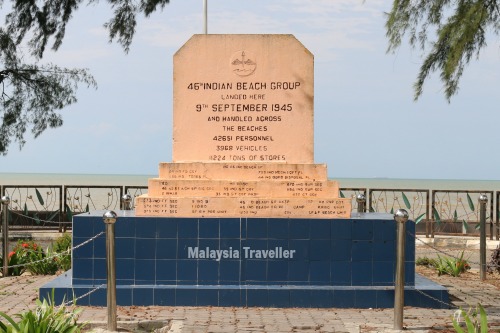 This beach was one of the sites chosen by the allies to land an invasion force at the end of WWII as part of Operation Zipper and this memorial marks the spot. The objective was to retake Malaya from the Japanese.  Japan surrendered days before the invasion force arrived but the landing went ahead anyway. It was just as well that the landing was unopposed because Morib beach was totally unsuitable for unloading vehicles, many of which became bogged down in the soft sand. Around 300 vehicles were lost. That could explain why a man was scanning the beach with a metal detector during my first visit. Perhaps he was hoping to find a box of coins lost in the sand!

 How to Get To Morib Beach
Drivers should head for Banting (Selangor) and then follow the signs for Morib Beach. It is well signposted. There is plenty of parking.
I have marked the exact location on this interactive map:
GPS Co-ordinates:
Morib Promenade Beach: 
2°44'56.6"N 101°26'34.0"E
2.749050, 101.442790
Morib Sandy Beach:
2°45'12.6"N 101°26'28.3"E
2.753500, 101.441200
Other Places to Visit Nearby
Accommodation
There are some hotels in the Morib area including Hotel Impian Morib and Gold Coast Morib. 

---
Share this page: