The Shore Oceanarium
Melaka

2023 Ticket Prices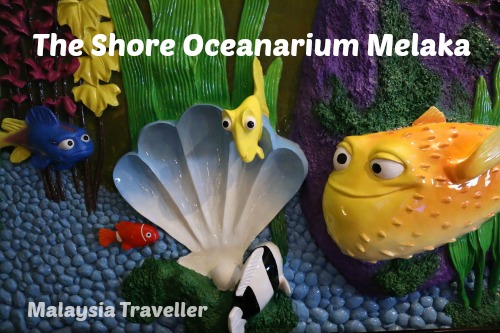 The Shore Oceanarium is  a popular tourist attraction in Melaka'. It is a fun and educational place to bring the kids and enjoyable for adults too. 
It opened in 2015 and contains some of the latest in aquarium technology such as 3D movies and information boards (3D glasses are provided with a combo ticket).

Visitors are encouraged to find answers to a quiz form using the information boards provided as you walk around the oceanarium. A completed form with the correct answers can be redeemed for a souvenir at the gift shop.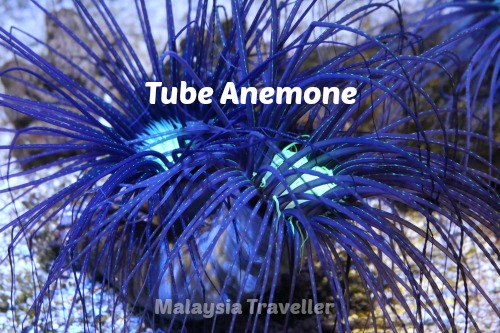 Highlights
Interactive Touch Pool where you are allowed to gently touch some of the creatures such as sea cucumbers (very squidgy) and bamboo sharks (rough skin).
Jungle Quest. This place is not just about fish but also has exhibits on land creatures such as snakes, frogs, lizards and so on.
Ocean Journey & Ocean Theatre is where they have the large fish tanks and an overhead aquarium where you can view patrolling sharks from underneath. There is also a sea shell museum and 3D movie theatre.
Fresh water fish have their own section called River Story. The aquarium full of piranha fish is impressive.
Kampung Penyu is a large pool containing sea turtles which you can feed with raw fish (purchased at the entrance). Nice to be able to see turtles close up but my daughter said it seems a bit cruel to keep turtles in a shopping mall. This exhibit is co-organised with the Fisheries Department Malaysia so hopefully the welfare of the turtles has been taken into account when designing the pool.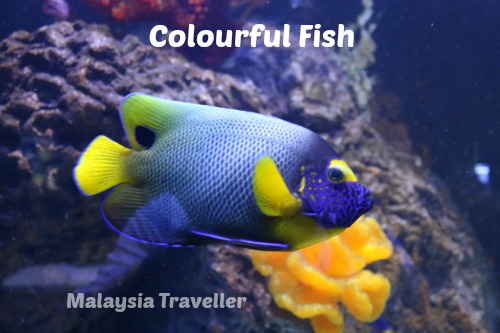 Review Verdict
A nice new addition to Melaka's many attractions and a great place to bring the kids, especially if it's raining outside. The staff are friendly and well trained.
Tickets are not very cheap but I suppose it costs a lot to maintain this type of attraction. And it is still cheaper than Aquaria KLCC or Underwater World Langkawi. 

Overall I would rate this as the second best oceanarium in Malaysia, after Aquaria KLCC.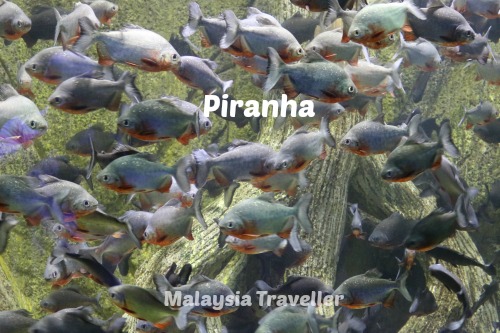 Opening Hours and 2023 Admission Fee
Open from 10.30 am to 7 pm (last admission 6.30pm).
Closed on Wednesdays.
Ticket Price (2023 Prices)

Adult RM 40

Children (90cm & above or age 3 – 12) RM 30
Senior (60 and above) RM 30
3D interactive package is an optional extra: RM10 .
Feeding Frenzy Package: RM10 (optional add on).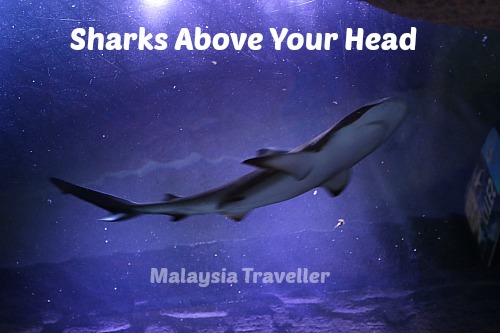 How to Get to The Shore Oceanarium
The exact location is marked on this map. 
GPS: 

2°12'08.3"N 102°15'01.2"E
2.20231, 102.25034
Address: Level 2, The Shore Shopping Gallery, 193 Pinggiran @ Sungai Melaka, 

Jalan Persisiran Bunga Raya, 75100 Melaka, Malaysia
Tel: +606-2829966 Fax:+606-2831003

Email: Info: oceanariummelaka@gmail.com 
You can see their Official Website here. 
There is a large multi-storey car park at The Shore Shopping Gallery which is currently free.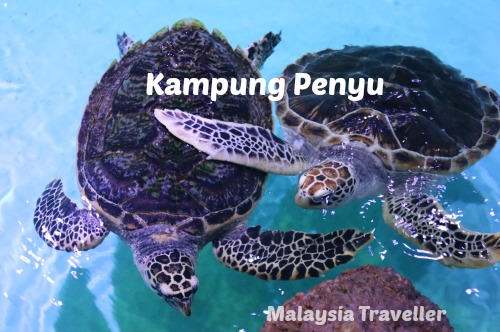 Nearby
While you are in the The Shore Shopping Gallery, you should also not miss the Sky Tower Malacca for the best views of the city.
Also now open in the same building are The Shore Toy Museum and a 3D Interactive Park.
See my Top Melaka Attractions page for more things to do in Melaka.
Accommodation
The Swiss Garden Hotel Melaka is located directly above The Shore Shopping Gallery and The Shore Oceanarium. 
---
Share this page: