Penang State Museum

Visited December 2018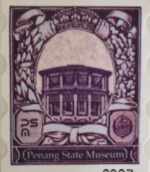 Penang State Museum is the leading official museum for Penang State and it is operated by the Penang State Museum Board which also operates the Penang State Art Gallery.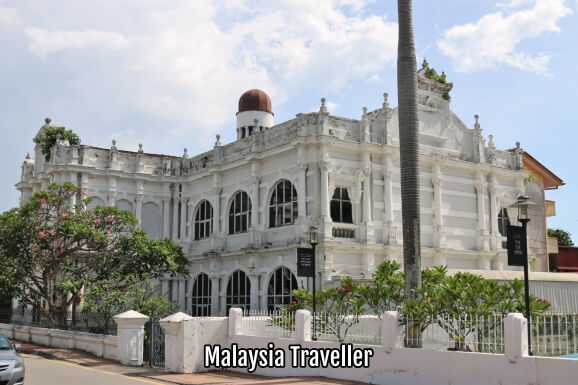 Since 1964 the museum has been housed in a heritage building on Farquhar Street opposite the Courts complex. The building dates back to 1816 and was originally used by the Penang Free School. 
Stern looking headmasters from 1891-1931 of the Penang Free School. (Free School does not mean free of charge but freely open to students irrespective of race or religion).
Unfortunately when I tried to visit in December 2018 the museum had been closed for some time due to restoration and upgrading works. There is no indication on when it will reopen. I could see there are some bushes growing on the roof which will cause further damage to the fabric of this fine old building unless they are not promptly removed.

A sign outside the museum said that some of the exhibits have been shifted to a semi-permanent exhibition at 57 Macalister Road so I went along to see that.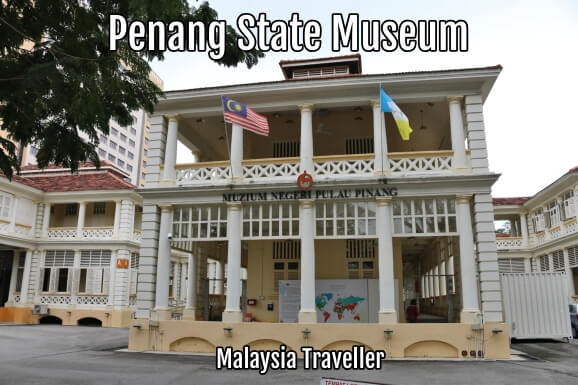 57 Macalister Road is another fine old heritage building formerly known as King Edward VII Memorial Hospital which was built in 1912.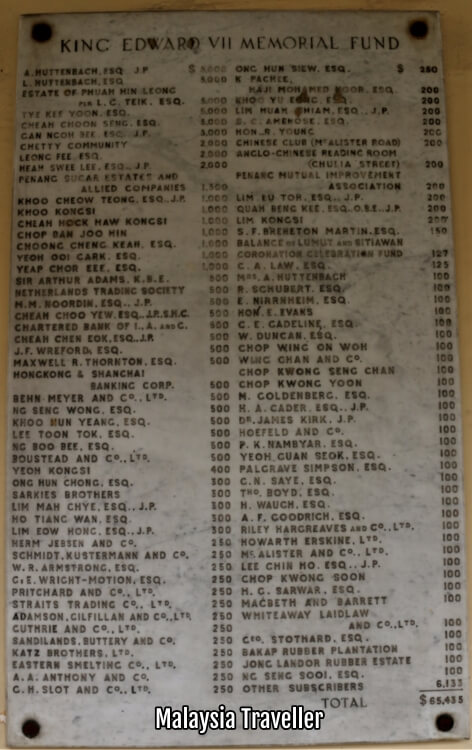 A plaque outside records the list of contributions to the memorial fund which presumably helped pay for its construction. The list reads like a Who's Who of the most important companies and individuals in Penang at that time. I see my former employer, Hongkong & Shanghai Banking Corporation, gave $500 which was rather miserly compared to the generosity of the German Huttenbach brothers ($5,000 each).
The Macalister premises has been leased by the museum since 2010 and below are a few of the exhibits which you can find here: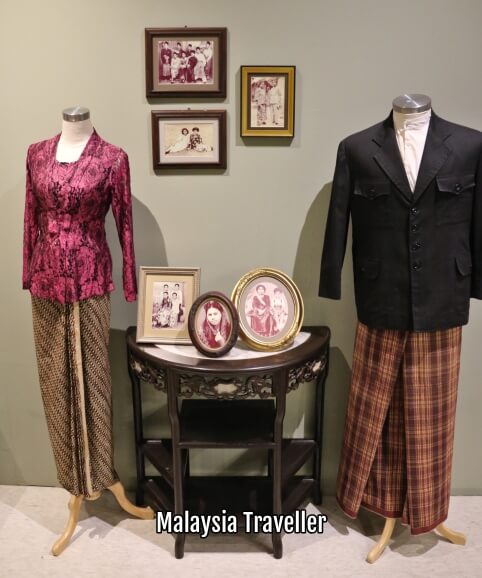 Malay costumes and family photos.
Separate rooms display furniture, clothing, photos and other artefacts pertaining to the main ethnic communities making up Penang's unique culture, namely Malay, Chinese, Indian and Peranakan.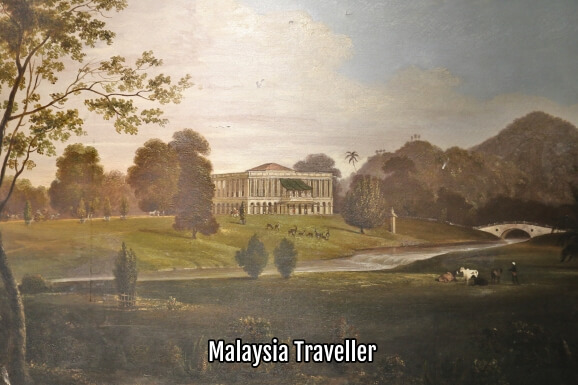 Suffolk House was the mansion on Francis Light's estate.
The history of Penang is well covered and the importance of the spice trade is explained. Visitors can sniff samples of 15 different types of spice grown or traded in Penang. A collection of oil paintings by Captain Robert Smith in the year 1818 show the spice plantations at Glugor, the view from the convalescent bungalow on Penang Hill and the stately mansion Suffolk House.

British colonial coat-of-arms.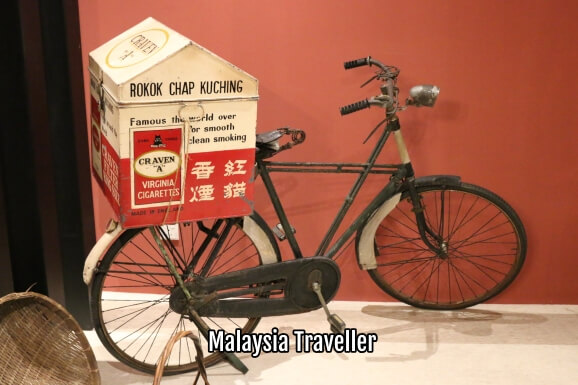 Mobile cigarette stall.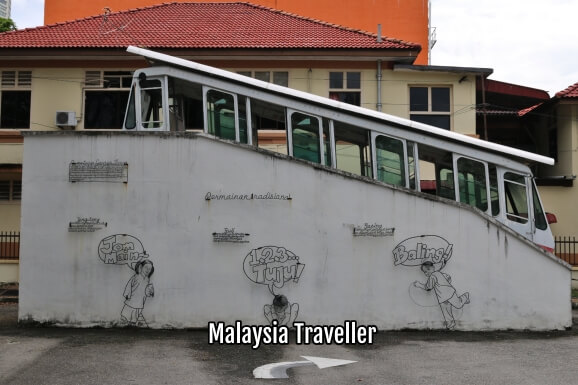 One of the old carriages from the Penang Hill Funicular Railway.
Review Verdict
Difficult to judge since the main museum is still closed.  There is not too much on display at Macalister Road at the moment. Hopefully it will be upgraded in due course. At least it's cheap!
Opening Hours & Admission Charges
Adult RM 1
Secondary Student RM 0.50
How To Get to Penang State Museum
The location of the main museum at Farquhar Street (currently closed) can be found on this map:

and the exact location of Penang State Museum at Macalister Road is marked on this map:

Address:
Main Museum (currently closed for renovation):
10200 Farquhar Street, Penang
Museum at Macalister:
57 Macalister Road, 10400 Penang
You can find more details on their Facebook page.

Nearby
The Sun Yat Sen Centre on Jalan Macalister is nearby and worth visiting. 
See my Penang Heritage Trail for details of other attractions worth seeing in historic George Town. 

---
Share this page: