Suffolk House
Penang

Visited January 2019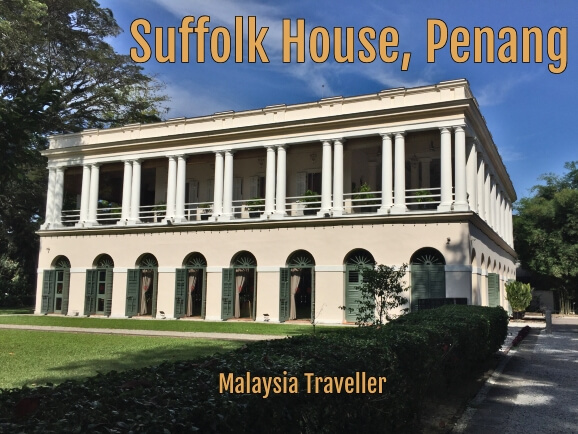 Suffolk House Penang is a rarity in Malaysia, a successful and professionally executed restoration of a Georgian mansion house built around 1800 on an estate just outside George Town, Penang Island which once belonged to Francis Light, regarded as the founder of the British settlement on Penang.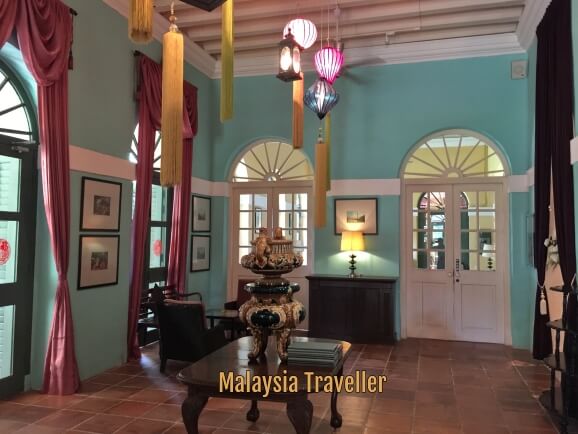 Entrance Hall
Captain Francis Light (1740-1794), serving with the British East India Company, leased the island of Penang from the Sultan of Kedah and renamed it Prince of Wales Island. Light had a pepper garden and plantation on the island which he called Suffolk Estate, named after his home county in England, and he had a timber house on the site of the current Suffolk House. Either just before his death or soon after, depending on which version of the story you believe, the current two storey Georgian-style building was completed; a magnificent stately home.
Light's son-in-law, Captain James Welsh, on visiting the house in 1818, was greatly impressed:
'One of the prettiest spots I have ever beheld in the midst of a fine extensive lawn, surrounded by majestic trees and a box hedge with a clean brook meandering through the centre stands the noble and commodious house, with a park and aviary in its front and the hill receding in the background crowned with wood of the finest foliage...Italy itself could not produce a more verdant or lovely landscape.'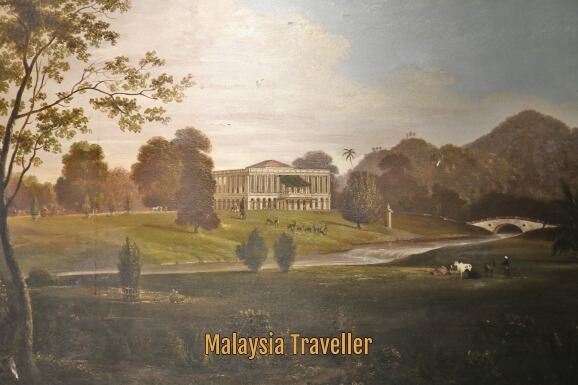 View of Suffolk House by Cape Robert Smith R.E. 1820.
Suffolk House served as the governor's residence then a government office for over a century. Then it was sold to the Methodist Church for use as a school but, due its poor condition, they wanted to demolish and redevelop the site in 1956. They were persuaded not to but the building continued its steady decline into dilapidation until it was declared unsafe and vacated in 1975.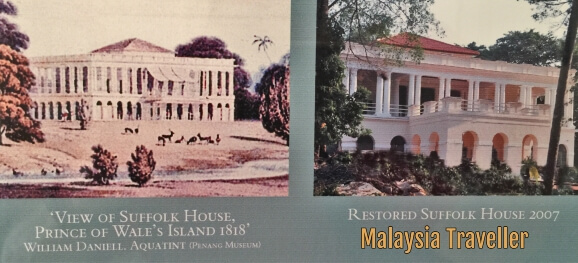 Fortunately, through the efforts of many societies and individuals and generous donations from organisations such as HSBC, a restoration project was launched which culminated in the reopening of Suffolk House as a restaurant and events venue in 2009.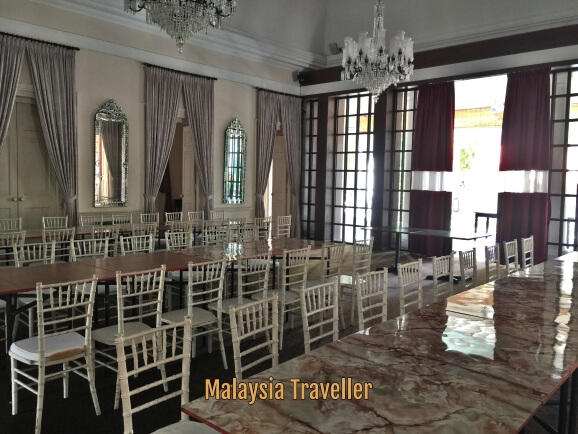 Banquet hall.
Restoration was no easy feat. With limited plans or drawings to work on the craftsmen had to peel back layers of the walls and foundations to first figure out how it was built before being able to do an authentic restoration.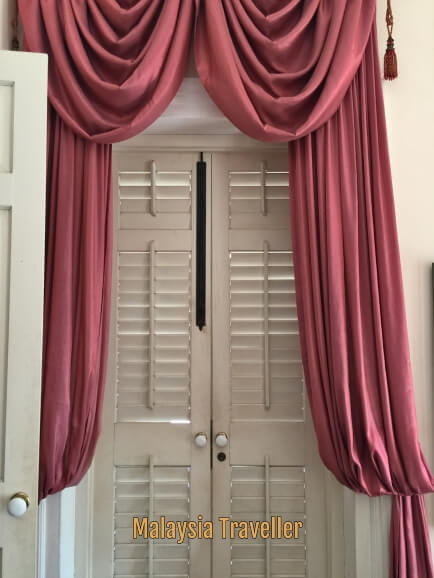 Details such as these plantation-shuttered windows have been faithfully restored.
A wonderful colonnaded verandah, perfect for a wedding.
The garden too has been well maintained and an 18th century bridge over the brook has been reconstructed. The views of the surrounding area are no longer as scenic as those described by Welsh above - a couple of tower blocks overlook the grounds and the buildings of the Methodist Boys School next door encroach somewhat upon the House but the garden that remains looks very nice and there are still a number of those 'majestic trees'.

Overlooked by tower blocks
Opening Hours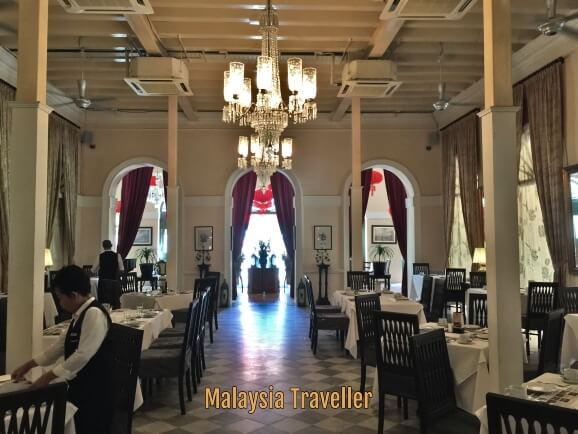 Restaurant
The restaurant serves lunch, afternoon tea and dinner.
See their website for timings, menus and reservations or to enquire about weddings and other events.
Suffolk House Penang contains various entertainment spaces namely, the tea salon, tea patio, restaurant, banquet hall, verandah and balcony.

Walkabout Tours

The house is open to the public from 10 am to 6 pm for walk-in visitors wishing to view the building. A history and restoration information room has been created to provide background information. Guided tours may be arranged with prior notice otherwise you can go around by yourself, provided there are no functions ongoing.
How to Get to Suffolk House Penang
The location of Suffolk House Penang is shown on this map.

Address:
Suffolk House Restaurant
250, Jalan Air Hitam, Georgetown, 10460 Pulau Pinang, Malaysia
Tel: 04-228 3930
GPS: 5.410787, 100.305553 
---
Share this page: