Penang Sun Yat Sen Centre

Penang Sun Yat Sen Centre

Visited December 2018
The Penang Sun Yat Sen Centre commemorates the contributions made by Chinese national hero Dr Sun Yat-Sen (1866 - 1925) and his Overseas Chinese supporters.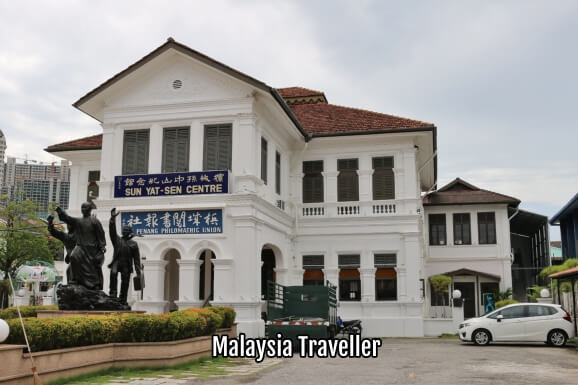 The Building
The Penang Heritage Trust has produced a Penang Sun Yat Sen Heritage Trail comprising 19 historical sites in Penang visited by Sun Yat Sen or associated with his supporters in Penang.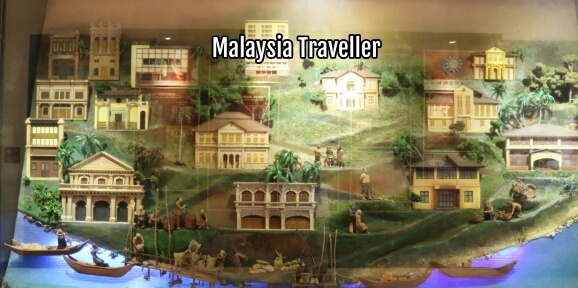 Diorama of the sites in Penang associated with Sun Yat Sen.
This site, at 65 Macalister Road was originally a club house called Xiao Lan Ting, leading to the creation of the Penang Philomathic Union before becoming the Chung Ling School in 1923 and later the Fukien Girls' School in 1935. Sun Yat Sen stayed here when he visited Penang in 1905 and again in 1906 where he met local supporters of his revolutionary activities.

The Penang Philomathic Union was founded by Dr Sun Yat Sen in 1908 as the headquarters for the South East Asian political wing for his revolutionary movement in China to overthrow the Manchu Dynasty. The PPU set up a newspaper, established schools and coordinated defiance against the Japanese invasion of China.
The building was converted to the Sun Yat Sen memorial centre and museum in 2002.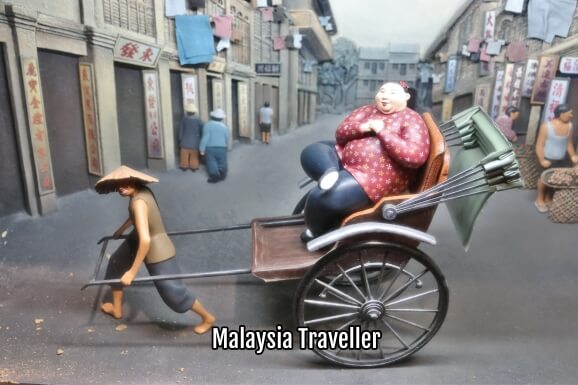 The Exhibits
The main exhibition halls depict episodes from the life of Sun Yat Sen, his struggles and rebellion against the Manchu Dynasty, the conditions in China under partial foreign occupation, the establishment of the Chinese Republic in 1912 and Penang's role in the transformation of China. Two rear galleries concentrate on Japan's military expansionist policy and the anti-Japanese War in Malaysia and Singapore.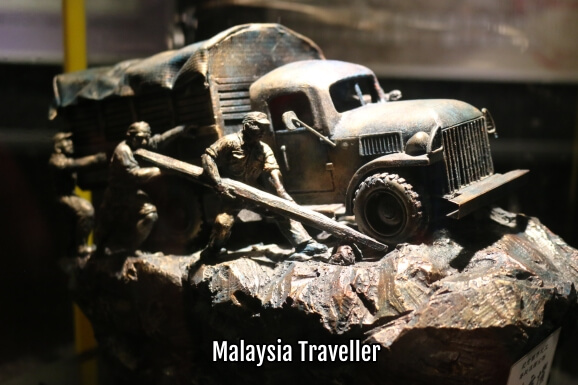 Nanyang Transportation Volunteers
One gallery is dedicated to the contribution of Malayan Chinese in the Nanyang Transportation Volunteers who constructed the Yunnan-Burma Road to provide a vital lifeline to China during the Second World War.
The museum uses charming clay figurines made by local craftsmen to bring the history to life.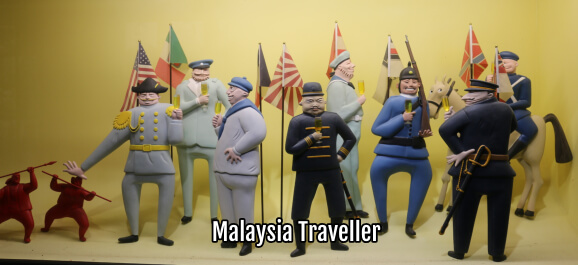 Powerful countries all wanted a piece of China - the eight nation alliance: USA, Russia, UK, Japan, Germany, Austria-Hungary, Italy and France.
The Penang Conference at No. 404, Dato Keramat.
Cutting off the mandatory queue hairstyle was a symbol of rebellion against the Manchus.
Review Verdict
Interesting subject matter and nicely presented. Well worth visiting for anyone with an interest in Chinese and Malaysian history.

Opening Hours & Admission Charges
Open daily from 9 am to 5 pm.
(Some websites say the centre is closed on Wednesdays but I went on a Wednesday and was told that is not correct).

Ticket Prices 

How To Get to Penang Sun Yat Sen Centre
Do not confuse this place with the Sun Yat-Sen Museum in Armenian Street.
The exact location is marked on this map:

Address: Penang Sun Yat Sen Centre, 65 Macalister Road, 10400 Penang, Malaysia
GPS: 5.415613, 100.324269
Tel: 04-228 5119 / 04-229 6118

Nearby
See my Penang Heritage Trail for details of the many other attractions worth seeing in historic George Town. 

---
Penang Sun Yat Sen Centre
Share this page: