Top Miri Attractions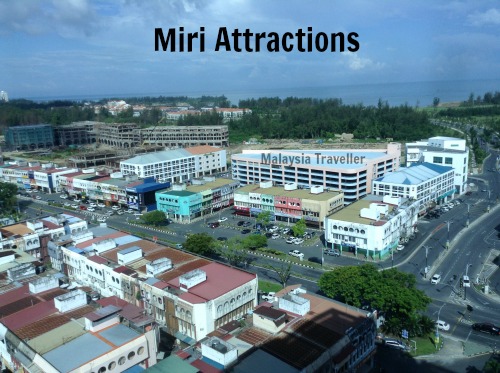 Welcome to my Top Miri Attractions page. 
Miri is the second largest city in Sarawak with a population close to a quarter of a million but until oil was first drilled in 1910 it was little more than a fishing village. The town developed rapidly following the discovery of oil and it became the administrative centre for northern Sarawak by 1929. 

There is not a huge amount for tourists to see in the city itself and most visitors pass through rapidly on their way to Mulu Caves or Niah Caves, but there are a few sights in town for those who are not in a hurry. Here are my suggested top Miri attractions. Most can be covered on foot if you are staying near the city centre.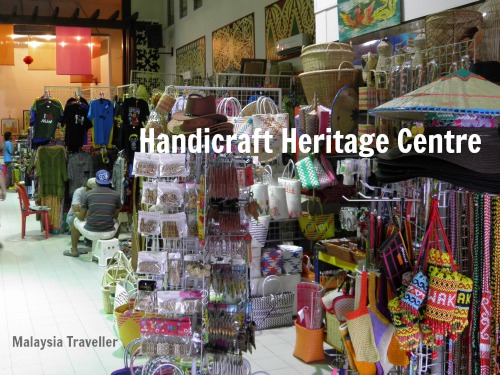 1. Handicraft Heritage Centre
This building on the corner of Jalan Merbau and Jalan Brooke contains a number of shops selling local handicraft products. Borneo, in my opinion, has the best handicrafts in Malaysia and this is a good place to buy them. Unlike many other parts of Malaysia, where souvenir items are imported from China, most of the items sold here are made locally or are from nearby Kalimantan.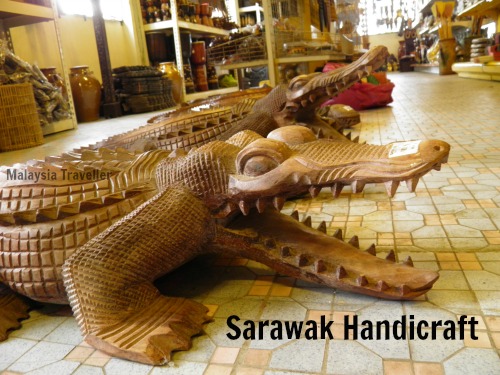 2. Sarawak Handicraft
Nearby on Jalan Merbau is another handicraft shop, Sarawak Handicraft, which sells a good range of tribal art and souvenirs.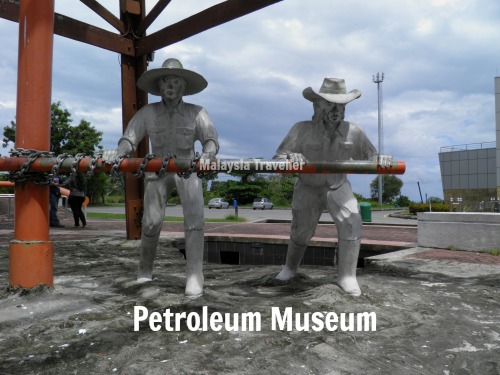 On Canada Hill overlooking the city centre is the site of The Grand Old Lady, Malaysia's first oil well, and the Petroleum Museum. See my review here.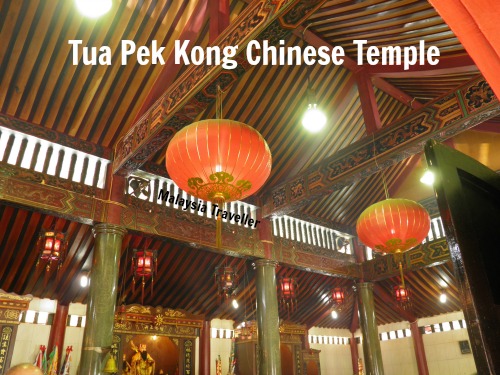 4. Tua Pek Kong Chinese Temple
This hundred year old temple dates back to Miri's earliest days and is dedicated to a deity who is credited with curing an epidemic which was ravaging the town in those days. It was one of the few buildings to survive the Allied bombing of the town in WWII. Miri's main fish market is located next door.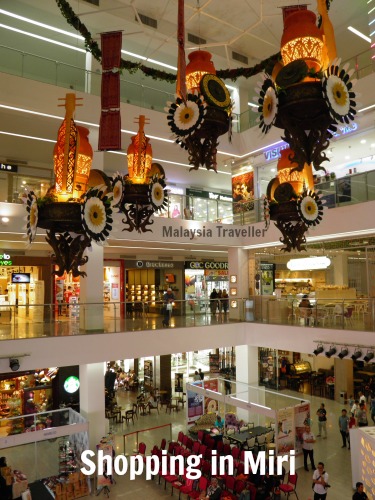 5. Shopping
There are a few modern malls in the newer parts of town as well as more traditional shopping streets offering all manner of goods. Visitors from Brunei, which is a short drive away, like to shop in Miri to enjoy lower prices than back home and to enjoy goods and services which are unobtainable in Brunei.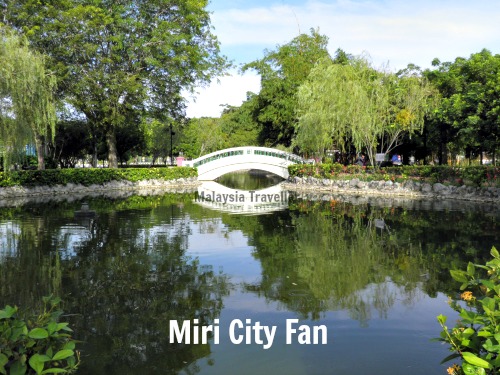 6. Miri City Fan
This is a landscaped park with a musical fountain, Islamic Garden, health Garden, Chinese Garden and more, surrounded by facilities such as a public swimming pool, library and civic centre.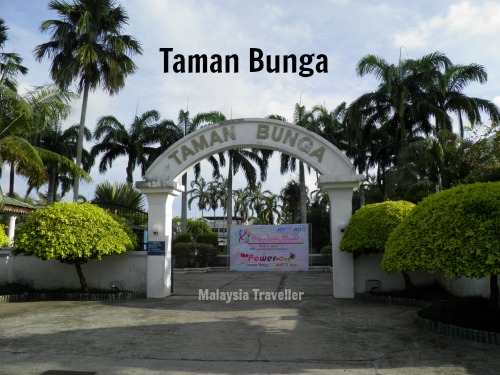 7. Taman Bunga
Another smaller park contains a topiary and bonsai garden, ornamental garden, conifer garden, succulents, orchids and a pond.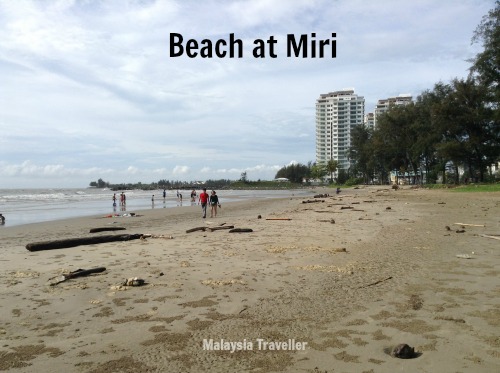 There are a number of good beaches near Miri. You can read my review here.

9. Miri Crocodile Farm
I have not been to this place but it is said to house over 1,000 crocs plus a number of other creatures.

Nearby
Here are some of the nearby attractions: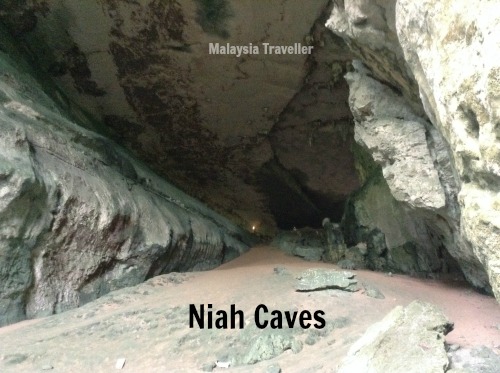 Niah Caves is usually ranked as the second best cave complex in Malaysia after Mulu Caves. It is also rated as the best place to go in the Miri area of northern Sarawak, besides Mulu. See my review here.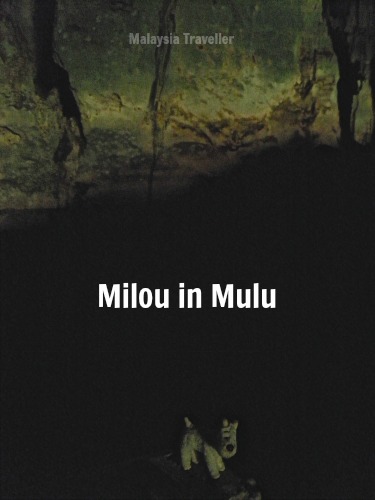 Here is Milou in Mulu. Review coming soon.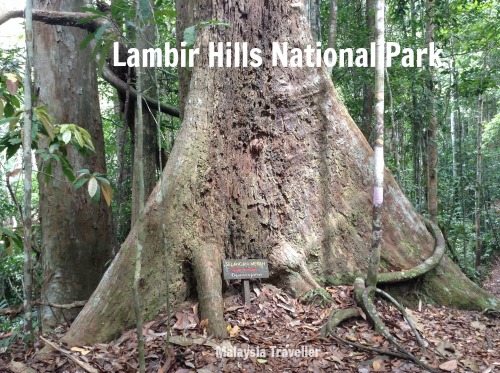 This pristine forest reserve is easily accessible from Miri and there are a number of trails ranging from easy to challenging. See details here.

How to Get to the Top Miri Attractions
I have marked the exact locations of the top Miri attractions on this map (click on the View Larger Map symbol in the top right corner to expand):
---
Share this page: