Miri Beaches
Review of Beaches Near Miri, Sarawak
After visiting Niah Caves recently I stopped off at 7 Miri beaches on the way back to Miri, Sarawak.
I have marked the locations of these beaches on this map.

Click on the expand map symbol in the top right corner to view a larger map.
There are other beaches (the coastline south of Miri is really just one long beach stretching 40km and more) but I chose these beaches as they were easy to access by car.
Here is my review of the 7 Miri beaches, arranged in the order of south to north.

Tusan Beach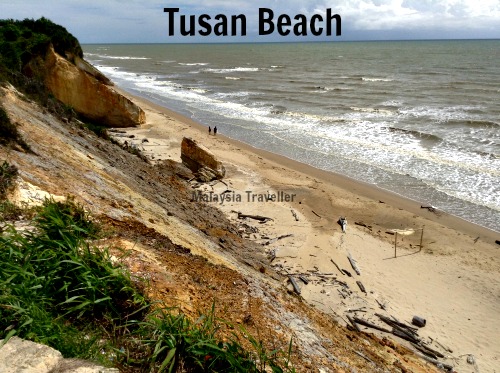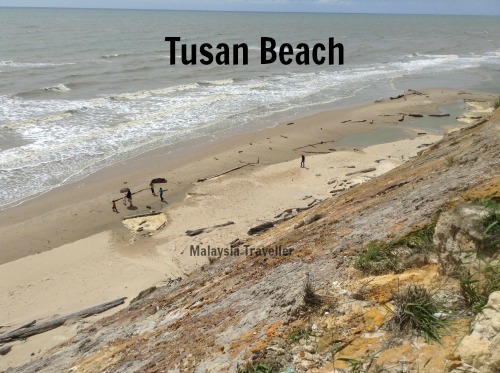 This is a great stretch of sandy beach at the foot of a cliff, located about 40 km south of Miri on the coast road. A few benches have been arranged on the top of the cliff for people to watch dramatic sunsets. Some food and drink stalls are located here. A rough path leads down to the beach which, on my visit, was strewn with natural debris (logs and so on) following recent storms. The coastline here appears to be prone to erosion and huge chunks of cliff-face have fallen onto the beach.
A natural phenomenon, known locally as 'blue tears', occurs here when a type of plankton produces a blue luminescence in the sea water at night when the conditions are right.

Beraya Beach
This private beach, in front of a rustic beach resort called Tim's Seaside Hideout, was completely deserted except for millions of tiny sand crabs. The friendly owner of Tim's told me that the sea here is safe for swimming. Although the sea colour was brownish following recent rains it is more usually blue. You can find out more about Tim's Seaside Hideout on their Facebook page.
Bakam Beach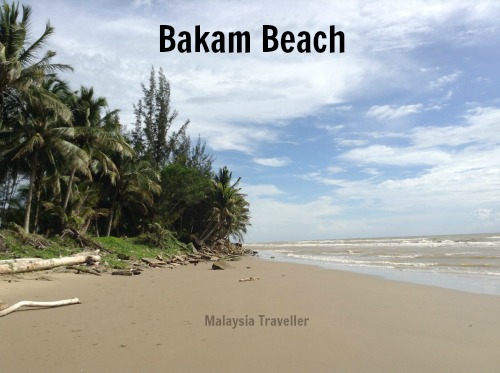 Another picture perfect beach, completely empty apart from two fishermen.
Luak Esplanade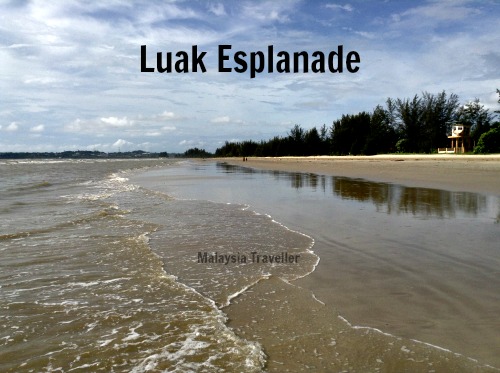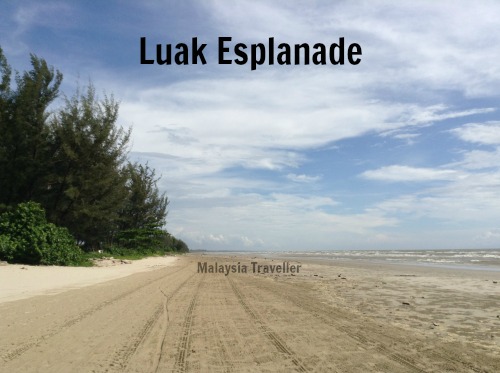 Closer to town, this is a popular beach and the car park was quite full when I visited. There are more facilities here such as toilets/changing rooms, life guard and vendors selling food, drinks and beach items. Vehicle tracks on the beach suggest that the beach is cleaned regularly. Although the car park was full the beach itself was almost empty with most people preferring to sit under the shade of the casuarina trees until later in the afternoon when the heat of the day subsides.
Jalan Caladium Beach
I don't know if this beach on the outskirts of Miri has a name but I have called it Jalan Caladium Beach since that is the name of the road leading to it. Part of the road and nearby concrete structures have been washed away by coastal erosion, giving the beach a rather untidy look but a local kite surfing enthusiast was using the empty beach to get some private practice.
Brighton Beach/Taman Selera/Tanjung Lobang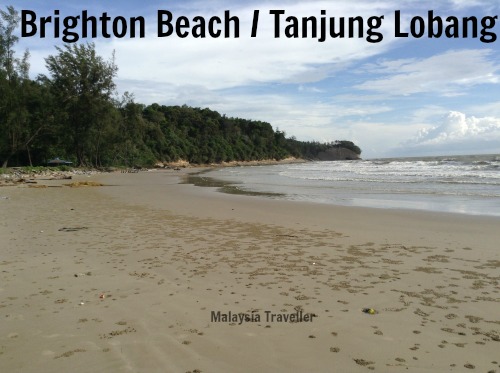 This beach with multiple names is conveniently located close to the town centre and is more crowded. The sand quality is good and the sea seemed calm but a permanent sign warned visitors not to swim due to strong currents.
ParkCity Everly Hotel Beach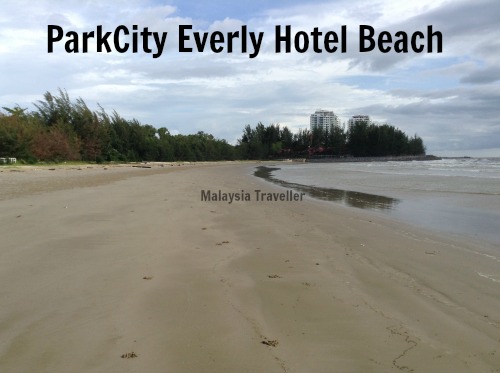 This beach in front of the hotel and between the Miri Marriot and the Miri Marina was also empty during my visit. A sign warns hotel guests that most beaches in Miri, including the hotel's beach, are known to be infested seasonally with sand flies. 
Hazards of Miri Beaches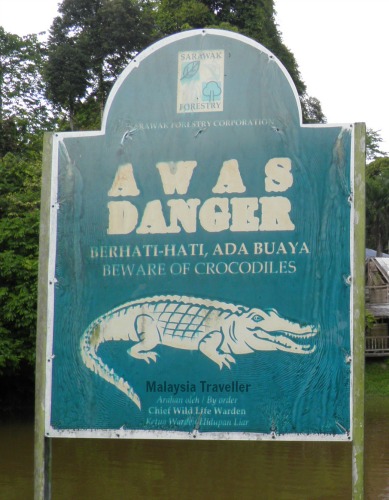 Given the apparent attractiveness of these Miri beaches you would think they would be more busy but during my visit to seven beaches I did not see one person sunbathing or swimming. Why not?
Powerful Sun. First of all it is very hot so sun screen is required.
Then there are those sand flies. Sand fly bites are painful, irritating and long lasting and often mistaken for bed-bug bites. Insect repellant recommended.
Strong Currents. Some parts of the coastline are prone to dangerous currents.
Crocodiles. The mouths of some of the rivers flowing into the sea in this area are inhabited by crocodiles which have been known to snatch dogs and other animals. They are salties and could in theory prowl the shores though they tend to stick to the estuaries which should not be used as children's playgrounds.
I hope you find this review of Miri beaches helpful.

---
Share this page: