Petroleum Museum Sarawak 


Miri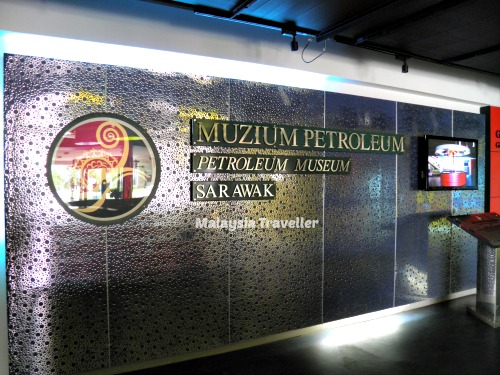 Petroleum Museum Sarawak is located on a hilltop overlooking Miri town called Canada Hill or Bukit Tenaga.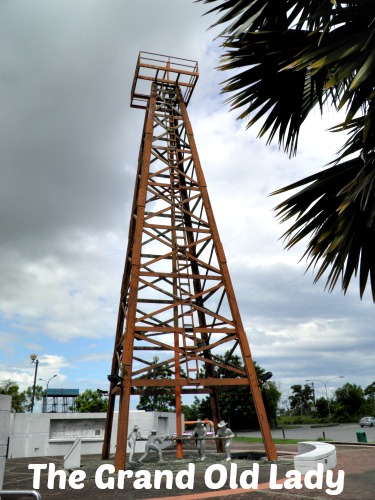 The main attraction here is Miri's first oil well, nicknamed The Grand Old Lady which struck oil on 22nd December 1910. The oil derrick and 'nodding donkey' are located in front of the museum and form the centrepiece of an outdoor display featuring a historical timeline of Sarawak's oil industry.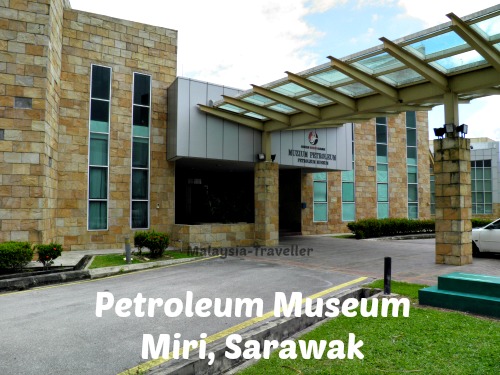 The museum itself is a modern design, completed in 2005. Being partially financed by Petronas, Malaysia's giant oil company, it bears some similarity to the Petrosains Museum in KLCC in Kuala Lumpur, though not quite of the same high standard.
One of the more popular exhibits is the earthquake simulator where you sit inside a Perodua car while it gets jolted and shaken up like it would in a real earthquake. Having lived through a major earthquake myself it brought back unpleasant memories.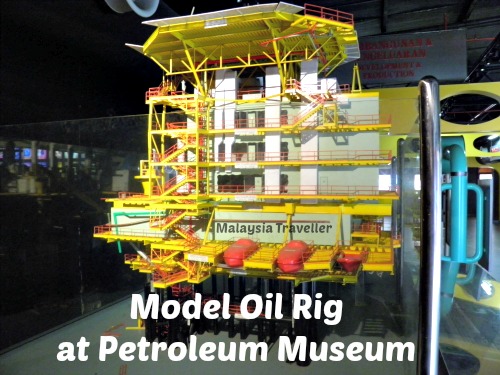 Most of the other exhibits are of the static sort rather than fun or interactive but are informative all the same.
Review Verdict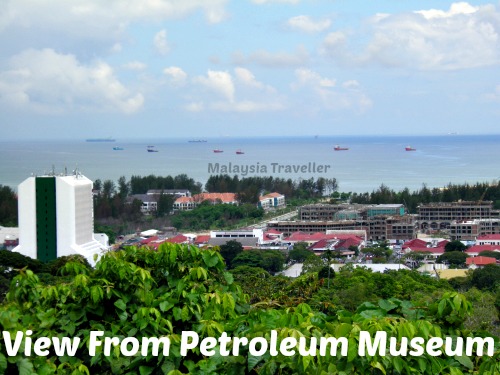 Good place to get a bird's eye view of Miri.  You can see offshore oil rigs and oil supply vessels from here.
This is an interesting museum for geology students or those wanting information on the history of oil exploration in Sarawak. Since it's free and there's not a great deal else to see in Miri, it should be on most tourists' itineraries.
Opening Hours and Admission Fee
Visiting Hours are as follows:
Tuesday - Friday  from 9am to 4.45pm
(Fridays closed for prayers from 11.45am to 2.15pm)
Saturday & Sunday from 10am to 4pm
Mondays and 1st Day of Public Holidays Closed
Ticket Prices

Admission is free.

How to Get to Petroleum Museum Sarawak
I walked to the museum from the town centre via Jalan Oil Well No.1. It's 15 - 20 minutes uphill walk. It was rather sweaty and I was looking forward to cooling off inside the museum, only to be told that the air-conditioning was not working!
Address: Canada Hill, Jalan Oil Well No. 1, 98000 Miri, Sarawak, Malaysia

I have marked the exact location on the map on my Top Sarawak Attractions page.

---
Share this page: