Lambir Hills National Park

Lambir Hills National Park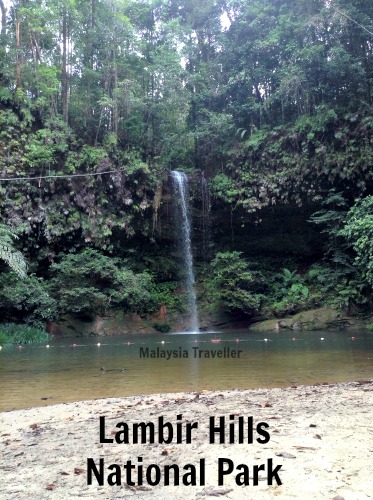 Lambir Hills National Park covers an area of 6,949 hectares and was granted national park status in 1975. Despite its relatively small size, it is thought to be one of the world's most diverse and species-rich forest eco-systems with 1200 species of trees and a plentiful variety of ferns, gingers, vines, mosses, lichens, palms, pitcher plants and flowering shrubs. Over 237 species of birds have been recorded as well as bearded pigs, barking deer, scaly anteaters, monkeys, gibbons, and untold insects.
The park has four primary and seven secondary trails and a number of waterfalls to explore, ranging from gentle walks to the most challenging hike to the summit of Bukit Lambir. Sarawak Forestry Corporation has done a great job in maintaining, marking and colour coding the trails so you can be confident of not losing your way.

These factors, together with the park's compact size and close proximity to Miri make it one of Malaysia's most enjoyable and accessible national parks.

The Trails
On my recent visit the helpful ranger at the Park HQ ticket office provided me with a useful map of the trails, explaining the lengths and hiking time taken for each section, the trail colour and a suggested route.
The trail to one of the peaks, Bukit Pantu was closed due to recent landslides. I had already decided not to attempt Bukit Lambir, the highest peak of 465m which entails an arduous 14km round trip hike requiring a minimum of 7 hours.

Instead I settled for a more leisurely circular hike to the most scenic waterfall, Latak Waterfall, followed by the Tree Tower (unfortunately closed for repair), Nibong Waterfall and back to Park HQ on the Inoue Trail. This took about 2 hours in total.

I was the first person to enter the park that day and I did not see any other hikers for the whole trip.

Here is a video slide show of the trip:

Location of Lambir Hills National Park
I have marked the exact location of Lambir Hills National Park Headquarters on this map. This is where you register and buy your entrance ticket and where the main trail begins.
GPS Co-Ordinates:
4.19845, 114.04309
4°11'54.4"N 114°02'35.1"E
Lambir National Park is only 32 km from Miri and the park entrance is easy to find, being located on the main Miri to Bintulu Highway and well signposted. The drive takes about 30 minutes from Miri.

Syarikat Bas Suria and Syarikat Bas Baram have frequent bus services to Batu Niah, Bakong and Bekenu, all of which stop directly opposite the Park HQ. 

Note: The bus marked 'Lambir' does not go the National Park.
Admission Charges and Opening Hours
Ticket Price
RM 20 Single Entry Non-Malaysian Adult

RM 7 Non-Malaysian Child (ages 6 17)

RM 10 Single Entry Malaysian Adult

RM 3 Malaysian Child (ages 6 - 17)

Opening Hours

The National Park office is open from 0800 to 1700.

Accommodation at Lambir Hills National Park
For those visitors looking to extend their exploration of the park beyond a day trip, there are a number of basic wooden chalets available for overnight stays as well as a camp site. You can find the rates on Sarawak Forestry Corporation's eBooking site.
Verdict
A conveniently located and pristine national park with a great waterfall and a range of trails to suit all levels of fitness. Definitely recommend if you are in Miri.
Tip
Take a powerful insect repellant. There are some aggressive mosquitos here. I was bitten through my long trousers.

There are signs here warning of bee attacks. If you are allergic to bee stings you will need to take the necessary precautions.

---
Lambir Hills National Park
Share this page: