Malacca Bee Gallery

Giant B Galeri Lebah Melaka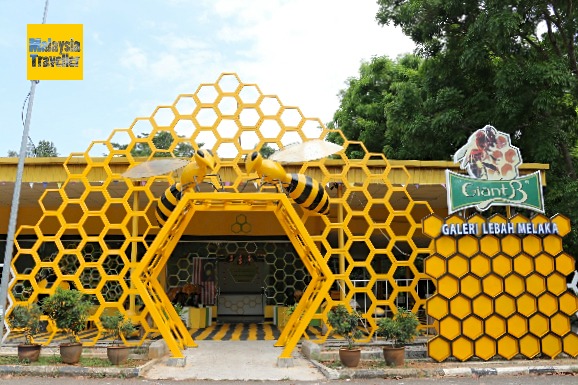 At Malacca Bee Gallery you can learn a lot about bees and apiculture and buy some delicious and healthy honey products.
Formerly known as World's Bee Museum, this tourist attraction is operated by Giant B, the brand name for the largest honey producer in Malaysia which was established in 1978.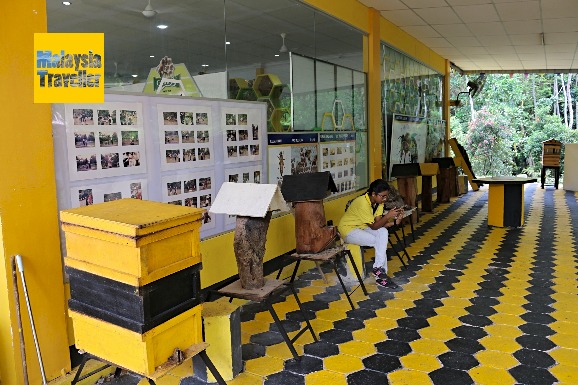 Types of beehive
The exhibition space includes different types of bees and bee hives, explains the beneficial role performed by bees and how beekeeping is done and shows the many products which can be made by bees.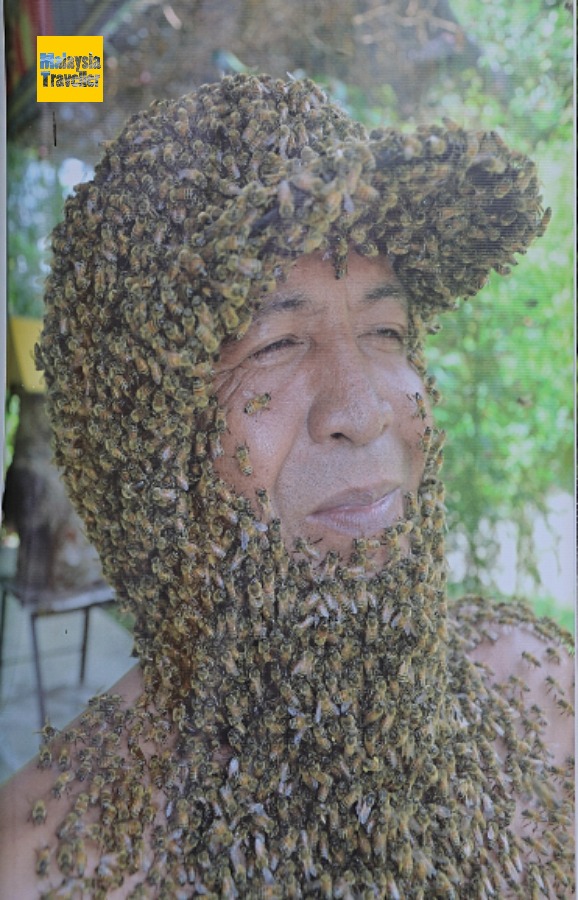 Bee Man - Rather him than me!
Fortunately all the bees seemed to be behind glass windows or within their hives, but from this photo I guess they put on a 'bee-man' show from time to time.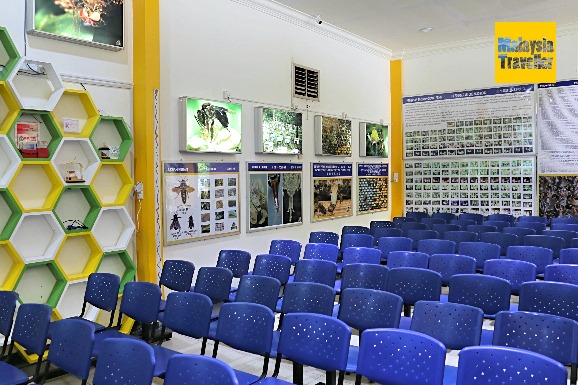 They have an auditorium space where large groups could be seated, ideal for visiting school parties who want to learn about bees.
Most of the space however is given over to their shop selling various types of honey, royal jelly, bee's wax and so on.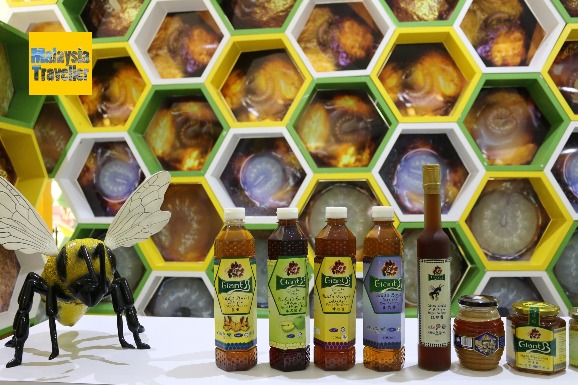 Giant B Honey Products
When I went I was offered some spoonfuls of different honeys to try. They were delicious and I ended up buying some. Their products include;
Royal Jelly
Propolis
Bee Venom Honey
Pupa
Pollen
Bee's Wax
Trigona Honey
Super Honey
Apple Vinegar Honey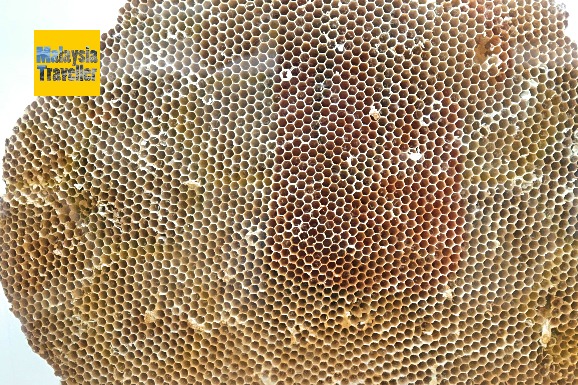 Honeycomb
Natural honey products are not especially cheap but Giant B claims they have many health benefits, such as:
stabilizing blood pressure
control blood sugar
prevent heart attacks and strokes
stabilize cholesterol
improve fertility and sexual desire
cancer prevention
anti-ageing
promote weight loss
speed up wound healing
boost immunity
oral health
eye health
and many more.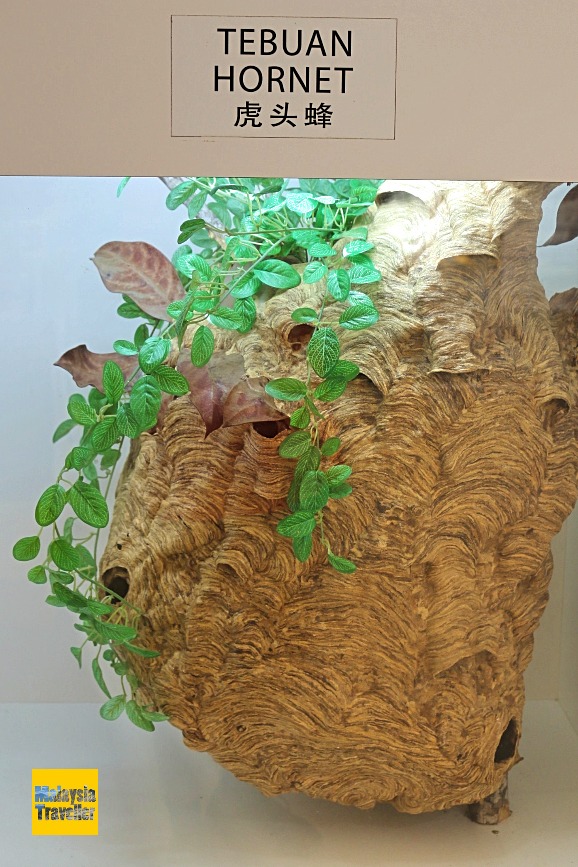 Wild Hornet's Nest
 Opening Hours & Admission Charges
Open Daily from 9 am to 6 pm.
Entrance Fee

Free.

There is free parking too.

How to get to Malacca Bee Gallery
You can find the exact location on this map:

Address:
Galeri Lebah Melaka
Jalan Taman Botanikal,
Ayer Keroh,
75450 Melaka
06-253 2377
GPS:
2.279543, 102.299082

 Nearby
There are a number of nearby tourist attractions in the Ayer Keroh district of Melaka, all within close proximity to the Bee Gallery. These include:
Melaka Wonderland Theme Park
---
Share this page: