Datuk Manila Tomb
Makam Datuk Manila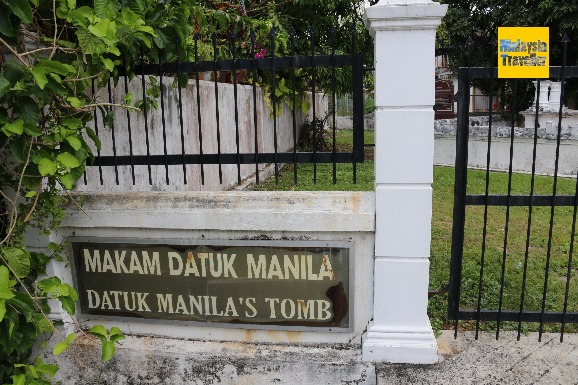 Datuk Manila Tomb is the burial place of a Muslim scholar from the Philippines who fled to Melaka during the Spanish conquest of his country to escape religious persecution.
It is said that this saintly man taught the virtues of Islam to the locals in Melaka and he was greatly admired for his kind heartedness and good nature. In gratitude they built this mausoleum for him after his death.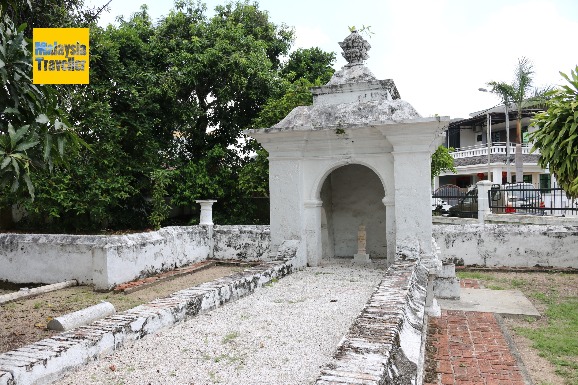 The mausoleum is quite elaborate for a Muslim grave which normally have little by way of decoration and often are marked only by a humble marker or a few rocks.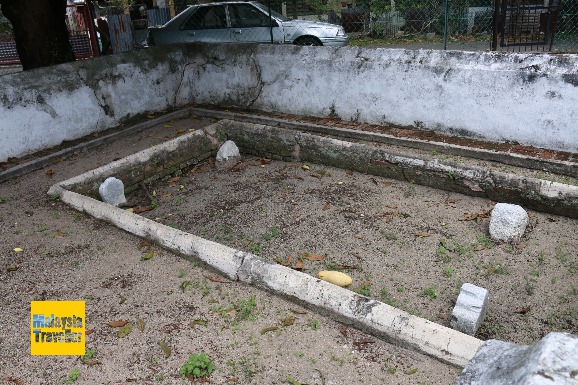 Other more simple graves, perhaps of family members, share the compound with the Datuk.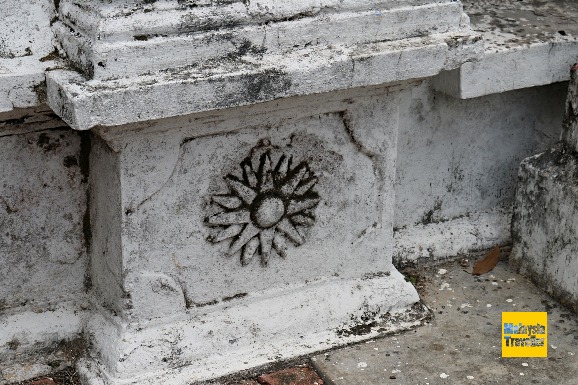 Interestingly, one of the decorative motifs found on the wall of the grave is of a star or sun and is not dissimilar to that found on the Philippine flag (and the Taiwan flag).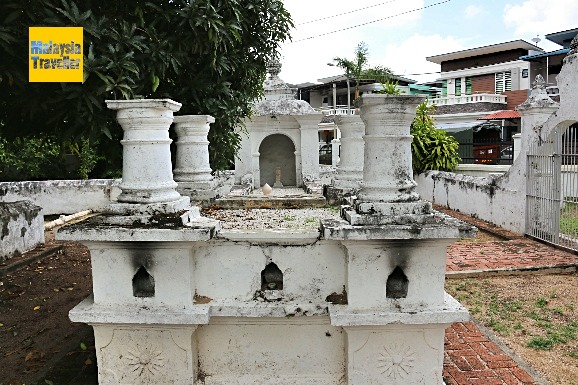 The tomb is regarded by locals as a keramat or sacred place and according to a newspaper article some gamblers like to come here to seek inspiration for lucky numbers. Not sure what the Datuk would have thought of that!

How to Get to Datuk Manila Tomb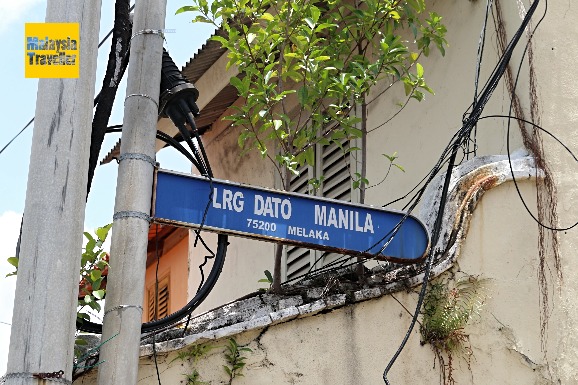 The exact location is shown on this map. The tomb sits between Jalan Siantan 2/7 and Lorong Dato Manila and you can enter from either street.

GPS Coordinates:
2.202238, 102.23812
Address: 
Datuk Manila's Mausoleum
Lorong Dato Manila
Off Jalan Tengkera
75200 Melaka
Malaysia

 Nearby
---
Share this page: