Menara Lama Surau Tengkera

 Menara Lama Surau Tengkera
Minaret of Melaka's Oldest Surviving Mosque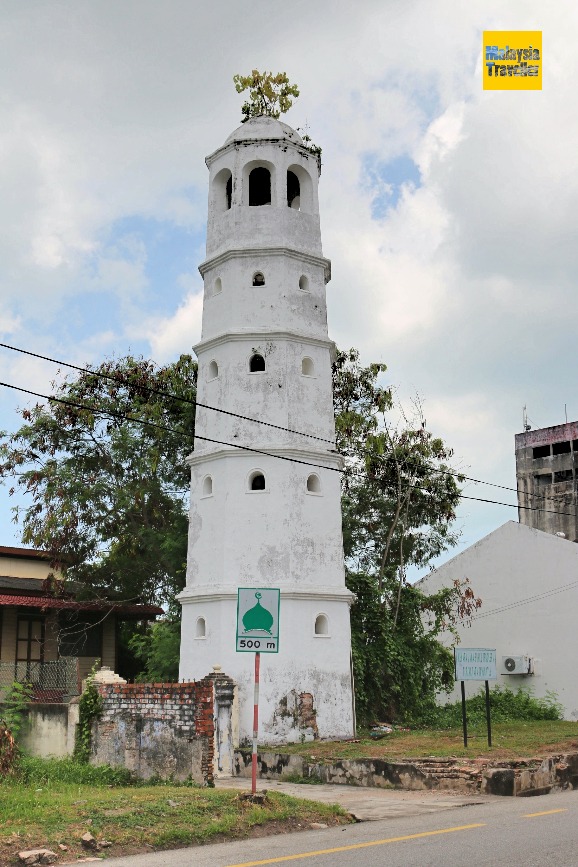 Menara Lama Surau Tengkera is a minaret built in 1728 making it the oldest surviving Islamic building in Melaka and possibly in the whole of Malaysia, although Kampung Laut Mosque in Kelantan, which is of a similar age, is often claimed to be older. 
Although it may be the oldest surviving Islamic structure in Melaka, it is not the oldest place of worship.  St.Peter's Church in Melaka is older, dating from 1710.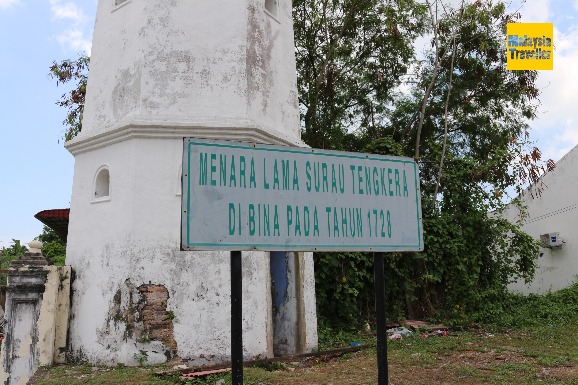 The minaret is all that remains of a mosque which once stood here. The mosque was replaced by Masjid Tranquerah, which was built in 1780, and is just 100 metres away on the other side of the road.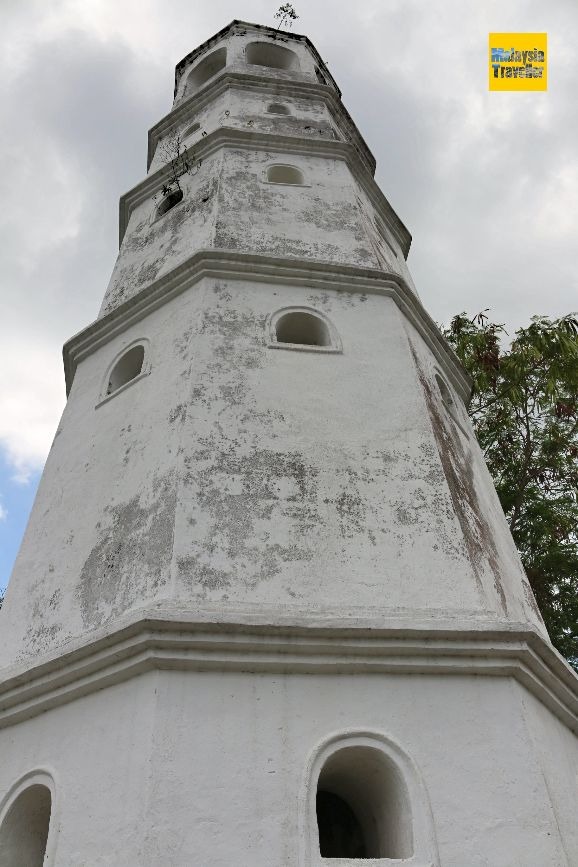 The design resembles a Chinese pagoda, similar to other mosques found in Melaka. It is five storeys tall and octagonal in shape.
It has withstood the ravages of time thanks to its robust traditional construction method of lime plaster over clay bricks. It has been repaired and repainted many times but an ongoing program of maintenance is required if it is to survive another 200 years. Somebody should remove the tree growing out of the roof before the roots crack the dome and let in more rain.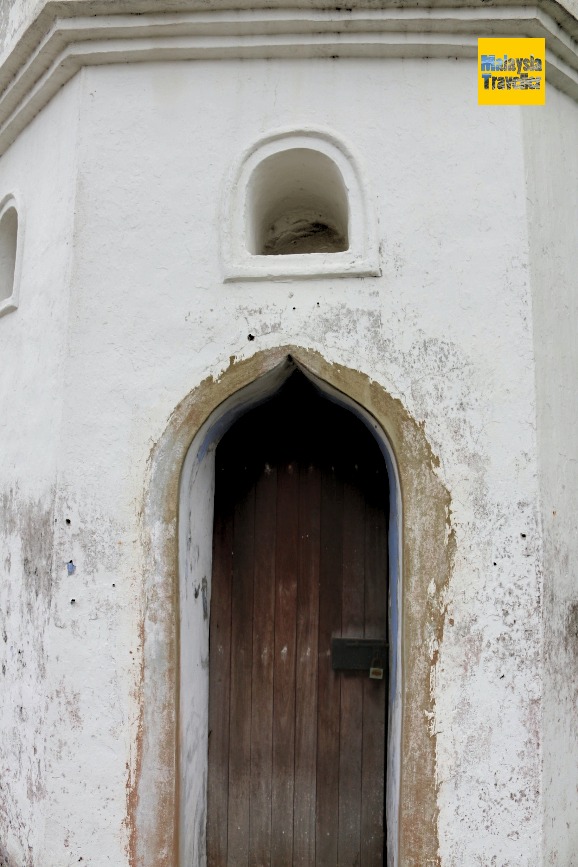 The door to the minaret is locked and you cannot go inside.
The minaret would have stood just a stone's throw from the beach when it was built so it would also have served as a useful landmark for passing ships and fishermen. Now, following extensive coastal reclamations over the years, it stands about 2 km inland.

The Malay Mail Online reported in April 2016 of sightings of ghosts in this area so if you are interested perhaps you should visit at night.

How to Get to Menara Lama Surau Tengkera
I have marked the exact location on this map:

Address:
Jalan Tengkera

Melaka, 75200
Malaysia
GPS Coordinates: 
2°12'09.8"N 102°14'08.2"E

2.202710, 102.235610

---
Menara Lama Surau Tengkera
Share this page: