Seen Hock Yeen Confucius Temple

Chemor, Perak
Visited January 2019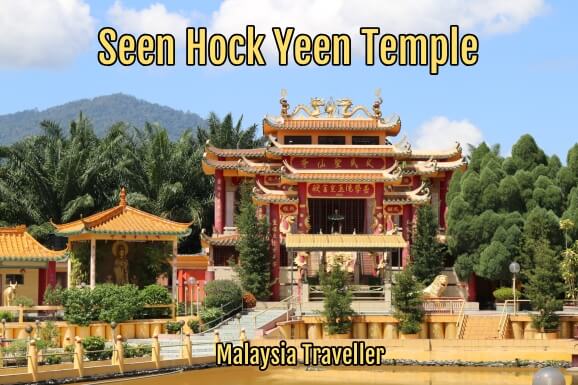 Seen Hock Yeen Temple is a popular temple for devotees of Confucius hoping for good health, a good marriage partner, to pray for children's scholastic success or to dispel problems.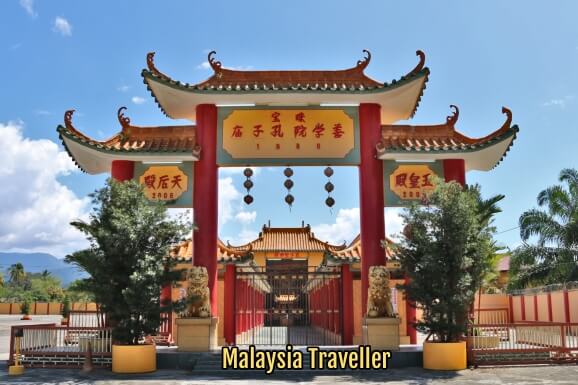 On significant occasions such as Confucius' birthday, the Empress of Heaven birthday or the anniversary of the temple's establishment, devotees flock to the temple in their thousands, many bussed in from other states in Malaysia.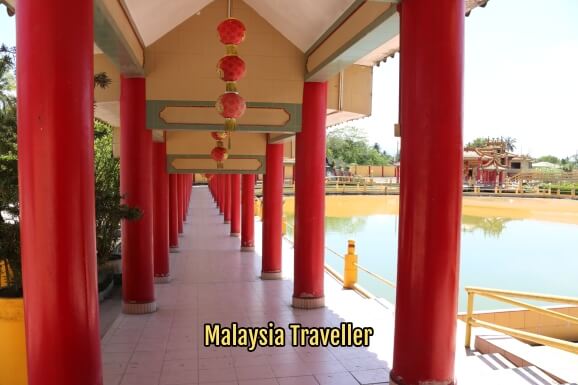 Chemor's version of Japan's Fushimi Inari Shrine?
The temple, which has been expanded and improved over the decades since its founding in 1980, comprises various elaborately decorated prayer halls, pavilions, gazebos and covered walkways built around a lake and a lotus pond, formerly the site of a tin mine.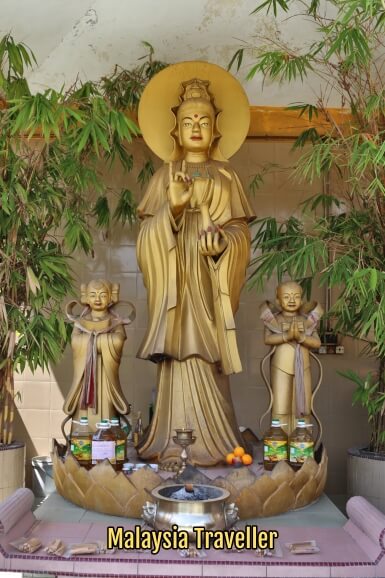 Apart from Confucius, the deities and enlightened beings worshipped here include Buddha, Goddess of Mercy Guan Yin, Ksitigarbha, the Four Guardian Kings, the Jade Emperor and Mazu, the Chinese Goddess of the sea.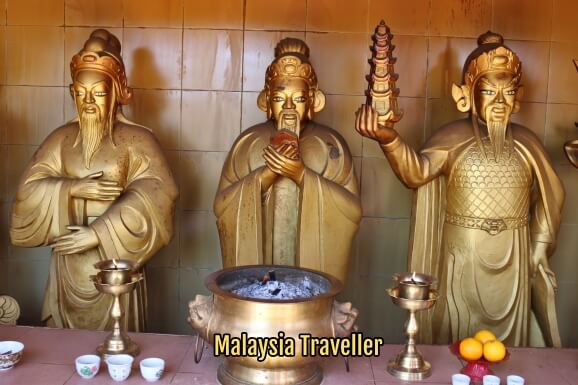 Students pray at the chamber dedicated to Confucius for success in their exams and young children crawl under the altar three times to improve their results at school.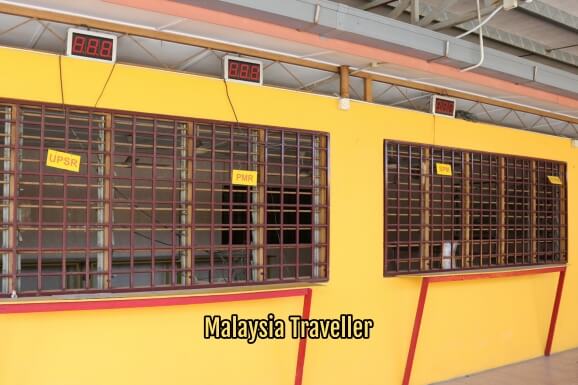 I was puzzled about a counter with windows marked STPM, SPM, PMR and UPSR (the Malaysian school exams) complete with queuing number indicators. I read later that the temple has in the past distributed cash prizes to top performing students so this may be the reason for the windows.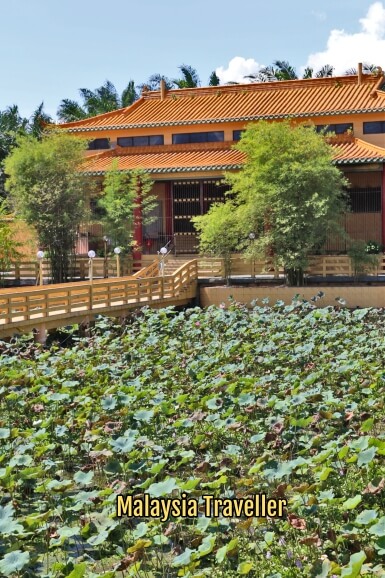 A 70 metre long bridge spans the lotus pond. Crossing the bridge is said to dispel calamities and resolve problems. After I had already crossed it I saw a sign saying 'do not cross without permission' (maybe they charge a fee during the busy times). Since I crossed it from the wrong direction and did not have permission does this mean I will suffer calamities instead? Fortunately I am not very superstitious in these matters. Anyway I think most calamities are either unavoidable (like death) or are self-inflicted (like getting into serious debt or cheating on your spouse).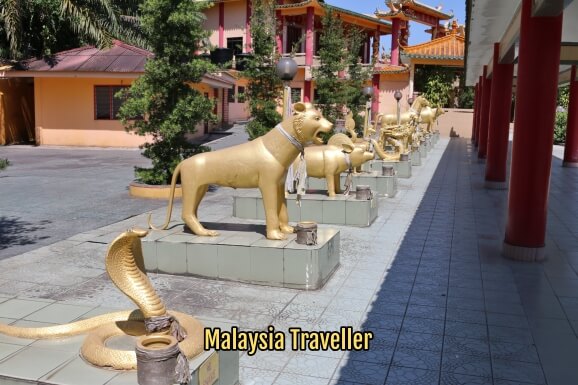 Statues of the 12 Chinese zodiac creatures line one of the walkways.

Opening Hours and Admission Fees
Open daily from 8.30am - 6pm.
Admission is free but donations would be welcomed.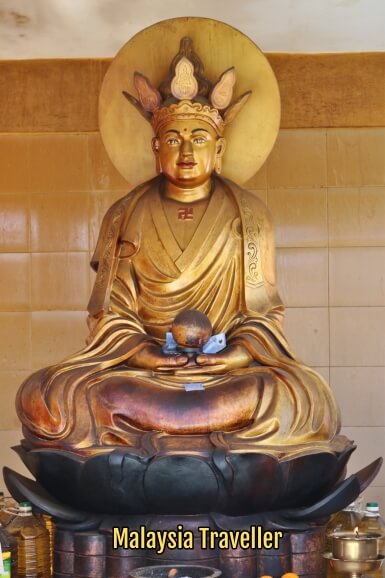 Ksitigarbha
How to get to Seen Hock Yeen Confucius Temple
The location is shown on this map:

Address:
Kuil Seen Hock Yeen

1 1/2km Railway Station Road
Kampung Sik Zainal Tambahan 1
31200 Chemor, Perak
GPS: 4.731532, 101.127266
Parking:
 There is a huge (free) car park inside the temple compound. On the day I visited mine was the only car.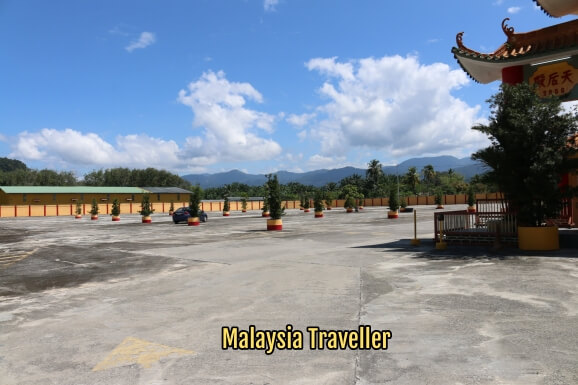 Car Park
Nearby
---
Share this page: