Penang Asia Comic Cultural Museum

Penang Asia Comic Cultural Museum

Visited December 2018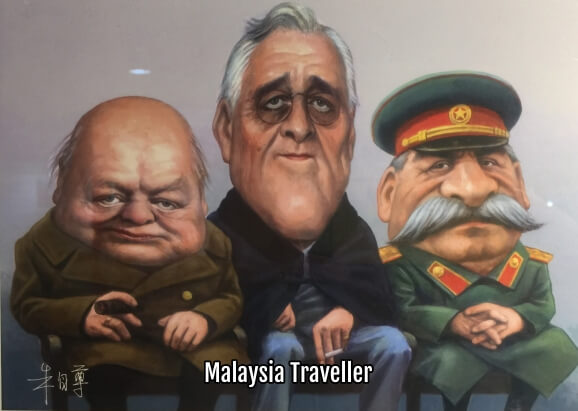 Penang Asia Comic Cultural Museum (PACCM) is an excellent attraction providing an entertaining and educational look at comic history in nine Asian countries and territories: Malaysia, Hong Kong, China, Taiwan, Korea, Japan, Singapore, Thailand and Indonesia.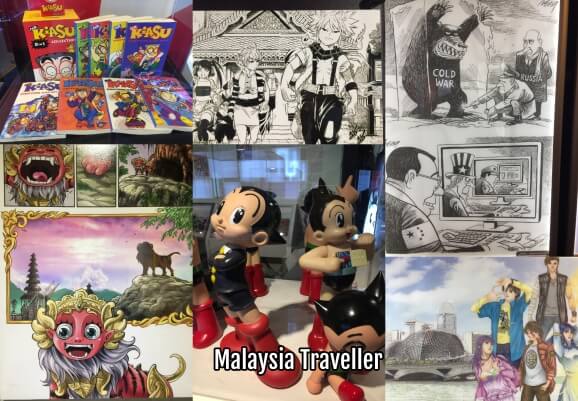 The layout of this big museum, which extends over 13,000 square feet of space, is divided up into the nine countries/regions together with an introductory section and Kids' Zone. Visitors can have their museum 'passport' chopped by the mascots of each of the nine territories and redeem it for a souvenir from the gift shop. Explanatory information is provided in four languages (Bahasa, Chinese, Tamil and English) which is quite unusual for a Malaysian museum.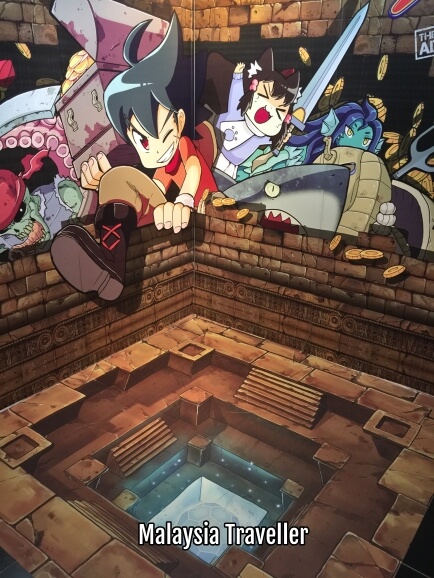 PACCM is targeted at those in the comic industry, students, seniors who will reminisce over the comics of their youth, and tourists.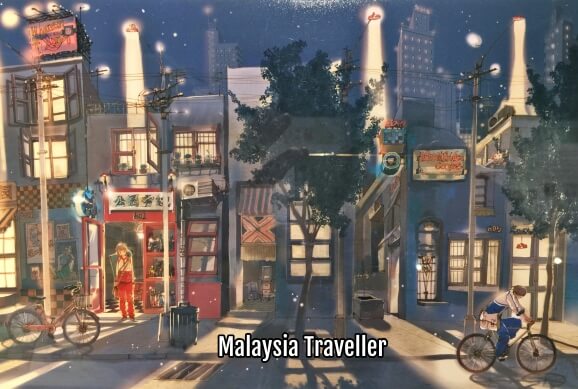 You can learn what are comics, their different types, how they have changed through the ages, the methods and tools of producing comics and so on.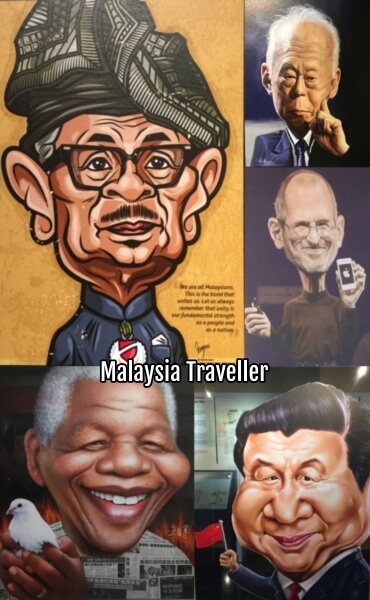 The difference between cartoons and caricatures is explained. Here are some caricatures of famous personalities.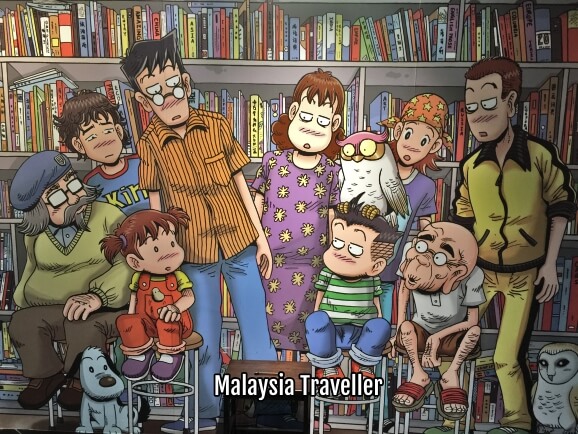 Famous political cartoonists and comic artists are profiled, such as Malaysian satirical cartoonist Zunar (Zulkiflee Anwar Ulhaque) whose cartoons to expose corruption in Malaysia landed him in trouble with the previous government.


Leading figures in Hong Kong comics such as Ma Wing-shing and other regional players are also featured.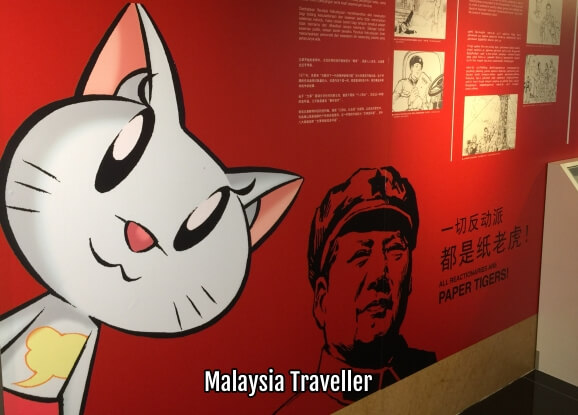 Comics were banned during the Chinese cultural revolution and their artists were branded as 'poison grass' but the ban was lifted by Zhou En Lai in 1971 who recognised that comics could be useful for propaganda purposes.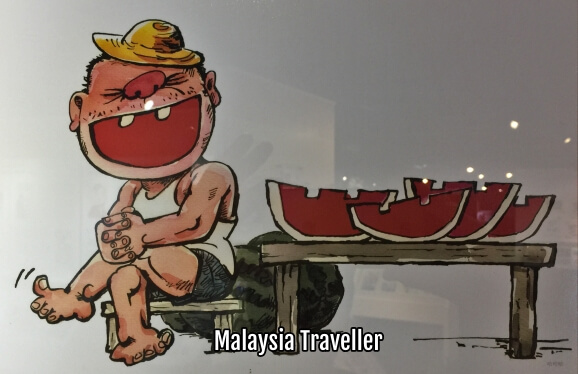 Some cartoons are just plain funny! Artist: Zhu Song Qing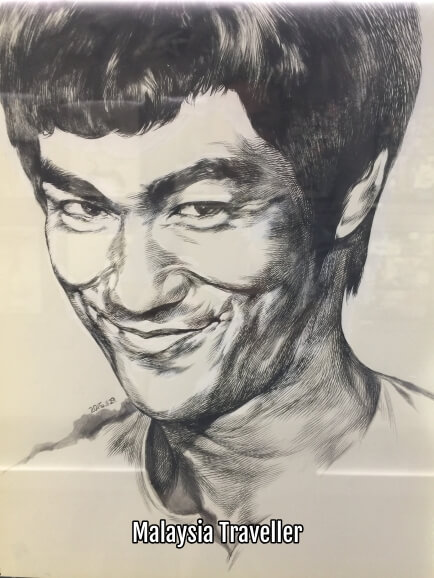 Global martial artist and movie star Bruce Lee gets his own section in the museum.

Review Verdict
Highly recommended. I loved this place! Whether you are into comic strips, Superheroes, cartoons, manga, art, martial arts, politics, current affairs, history, propaganda, Asian popular culture or graphic design you are sure to find this place interesting.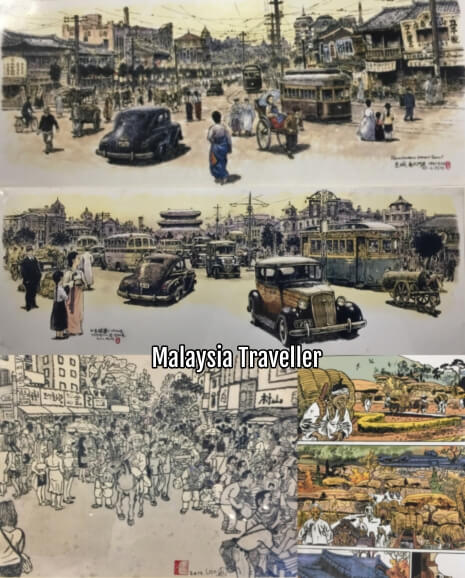 Korean comics
Opening Hours & Admission Charges
Open daily from 11 am to 7 pm.
Ticket Prices 

Adult RM 20 for non-Malaysians and RM 15 for MyKad. 
RM 10 for Malaysian students, seniors and handicapped.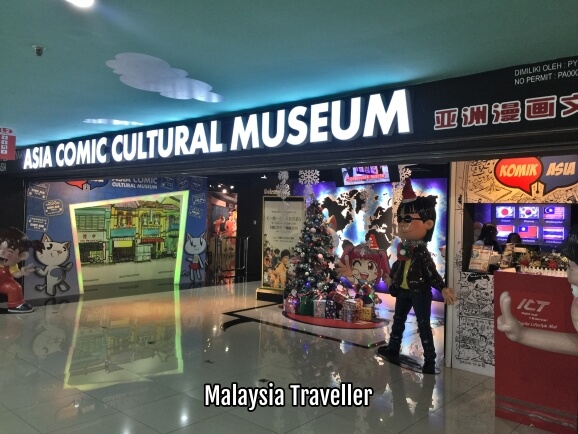 How To Get to Penang Asia Comic Cultural Museum
The location is marked on this map:

Address: 
2nd level ICT Mall, Komtar,, 10000 George Town, Penang

GPS:
5.413807, 100.330696
Tel: 
04-371 5516 / 04-371 5512

You can find more details on their Facebook page.
Nearby
---
Penang Asia Comic Cultural Museum
Share this page: