Melaka Planetarium
Adventure Science Centre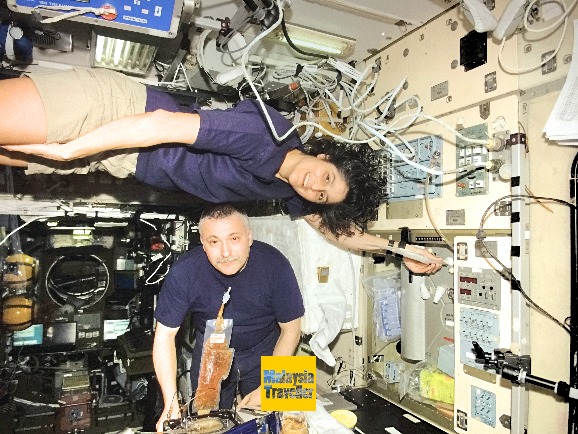 Melaka Planetarium Adventure Science Centre was opened in 2009 to provide Malaysians and overseas visitors with a taste of the world of astronomy and science. 
It is housed in a purpose built complex in the middle of the MITC district of Ayer Keroh, Melaka.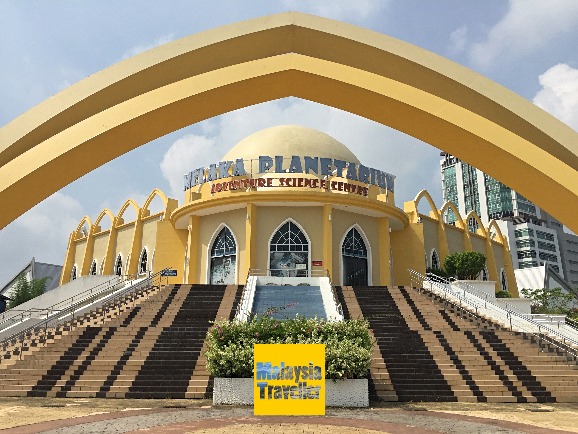 This is the fourth planetarium/observatory type attraction that I have visited in Malaysia. The others are:
This one in Melaka is not the best although, during my visit, it did not help that the main exhibition hall and some of the simulator games were closed for maintenance.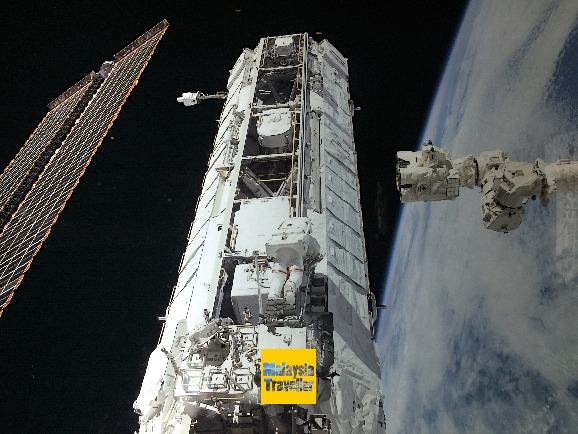 There are a number of information graphics containing facts on subjects such as astronomy though the ages, the history of space travel, the planets in our solar system, the Hubble Space Telescope, life on the International Space Station, satellites, nebula and the tiny size of our Sun when compared  to known supergiants in our galactic neighbourhood.
Interactive, 'hands-on' exhibits are few in number and not very exciting.

The main attraction here is the large Omnimax-style cinema in which the seats are reclined and visitors watch the film projected onto the ceiling of the dome roof of the building. There are probably 200 seats here and I was the only visitor - the first time I have ever had a whole cinema to myself! The message shown on the screen before the film said "We are sorry for the low quality of our film". They should not be so self-deprecating, the quality was not that bad, though not exactly HD. The films were quite interesting and took about 30 minutes. They are screened periodically throughout the day.

Opening Hours and Admission Fee
Open Daily 9 am - 5 pm
Ticket Prices

Adult RM 10 (Foreigners RM 15)
Child RM 5  (foreigners RM 5)
Students RM 8 (Foreigners RM 12)
Seniors / Disabled RM 5 (Foreigners RM 8)
As at May 2018, the Planetarium is offering a 20% discount to all visitors to compensate for the Exhibition Hall being closed for technical reasons. Also the lifts are out of action.

 Review Verdict
The exhibits here are somewhat sparse and unlikely to thrill youngsters but the Omnimax-style roof dome theatre is worth seeing.
The museum appears to have a problem with maintenance:

Two space flight simulator games were not working - 'under maintenance'.
The lift was out of order.
The exhibition hall was closed for technical reasons.
 How to Get to Melaka Planetarium
The exact location of Melaka Planetarium is marked on this map:

GPS Coordinates:
2.271439, 102.286995
Address:
Planetarium Malacca

Jalan Utama Mitc
Melaka International Trade Centre
Melaka, 75350
Malaysia

Nearby Attractions
Melaka Wonderland Theme Park
Accommodation
Right next door the Planetarium is the new and impressive-looking Mudzaffar Hotel, a large building with striking architecture. If you are attending a convention at MITC this would be the place to stay.

---
Share this page: