Hang Jebat Mausoleum
Makam Hang Jebat, Melaka

Last Visited Oct 2018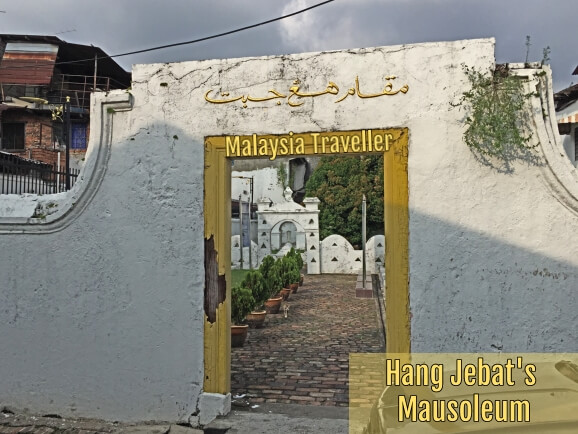 Hang Jebat Mausoleum is the burial place of Hang Jebat, a martial artist and Malay hero who lived in the 15th century.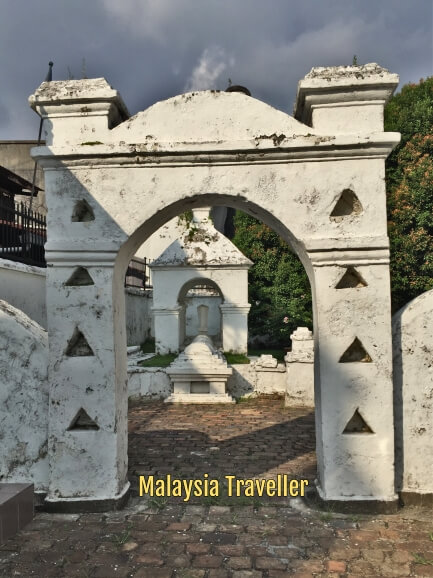 The mausoleum is located on Jalan Kampung Kuli, a narrow street in the commercial heart of old Malacca where casual labourers (coolies, hence kuli) used to hang out looking for work.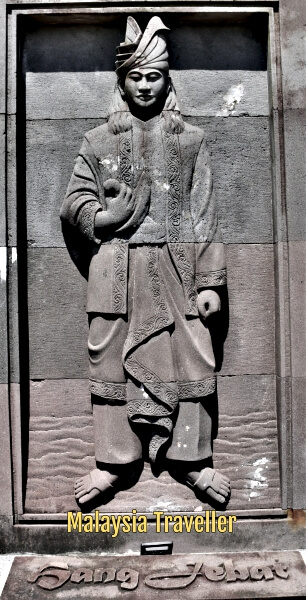 How Hang Jebat might have looked according to this sculture at the Hang Tuah Centre.
Hang Jebat was one of the 'Five Companions', a gang of five friends and warriors who, after saving the Bendahara of Melaka from an assailant, were appointed as bodyguards and palace retainers in the court of Sultan Mansor Shah, the Sultan of Malacca during the period 1456-1477.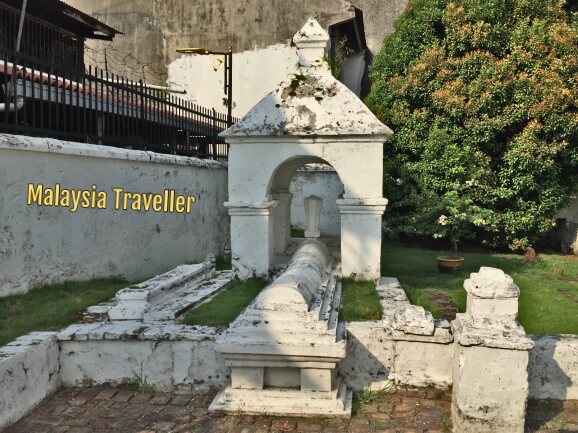 Various convoluted tales of palace intrigues, plotting, jealousy and betrayal surround all the five companions. Hang Jebat was accused of disloyalty to the Sultan and was eventually fatally stabbed with a kris by his friend Hang Tuah.
It is believed that this is his burial site and, if so, it would be over 500 years old although there are seemingly no inscriptions remaining to evidence this. The grave is more extravagant and elaborate than a typical Malay grave and it is no doubt for someone of high standing. 

How To Get to Hang Jebat Mausoleum
The exact location is marked on this map:

Address:
Hang Jebat's Tomb,

Jalan Kampung Kuli, 75200 Melaka, Malaysia
GPS:
2.196565, 102.24868
Nearby
See my Melaka Heritage Trail for an overview of the many nearby attractions.

---
Share this page: