Galeria Sri Perdana
Kuala Lumpur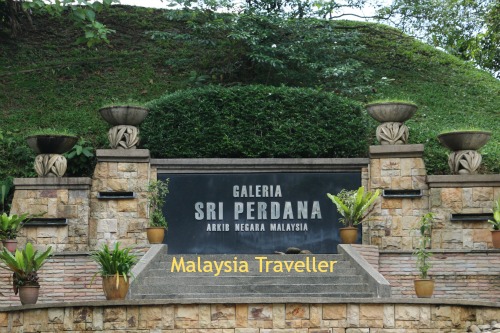 Review of Galeria Sri Perdana
Galeria Sri Perdana is an interesting museum giving an insight to the day to day life of Tun Dr. Mahathir Mohamad and his family during his tenure as the fourth Prime Minister of Malaysia.
The building in which the museum is housed used to be the PM's official residence from 1983 until he relocated to the more palatial Seri Perdana in Putrajaya in 1999.
The museum still maintains the feel of a private residence and many of the rooms have been left unchanged from Tun Dr. Mahathir's time, complete with 1980's era furniture and decor.
Exterior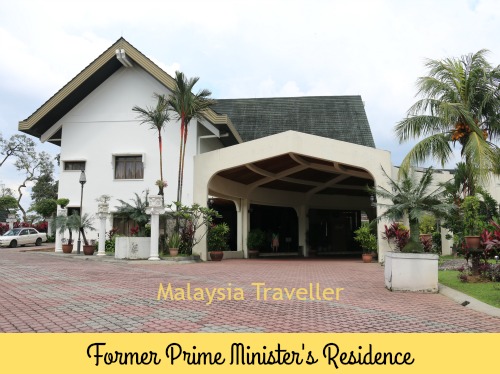 The building is large and imposing but not particularly attractive and by no means lavish for a Prime Minister. It gives the impression of a man who was more interested in his work of developing the country than in his own personal comforts. 
The gardens are sprawling and nicely tended and the residence's position on a hilltop on Jalan Terengganu gives a fine view of the city.
A balcony on the upper floor is where the PM used to relax and watch the progress of KL's growth. There is a powerful telescope on the balcony through which the 'Father of Modernisation' could monitor the construction of his pet projects such as Petronas Towers and KL Tower.
Interior Exhibits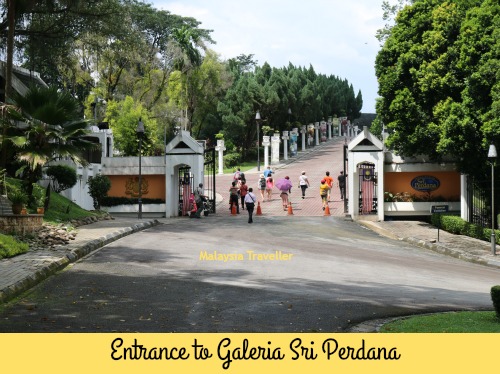 (Photography is unfortunately not allowed inside so I only have outside photos.)
On entering the Galeria though the main ground floor entrance there is the reception lounge where visitors would be greeted.
Off to the side is a meeting room with some Lat cartoons on the walls featuring Tun Dr. Mahathir during his time as Prime Minister. There is a guest bedroom here too.
Behind the main lounge is the ante lounge leading into the banquet room with a long U-shaped table set for dinner.
There are two kitchens, one of which is restaurant sized with dumb-waiter lifts to transport the food upstairs. The other kitchen is much smaller with a four ring electric cooker that you could find in any ordinary home of the 1980's.
There is a laundry room and a barber room with a proper barber's chair and mirror so that the PM could remain well groomed at all times for his myriad public appearances.
More surprising is a carpentry workshop where the PM liked to carve and shape wooden items as a hobby. The display mentions that Dr. Mahathir's patience and attention to detail enabled him to become accomplished at this craft.
Upstairs, some of the rooms have been converted into exhibition space for displaying gifts and mementos presented to him as part of his official duties. (There is a much bigger collection of such items in the Galeria Perdana in Langkawi.)
The bedrooms of his daughters, Marina and Maizura are well preserved as is the family's private dining room and galley kitchen. The master suite of the Prime Minister and his wife, Tun Dr Siti Hasmah Mohamad Ali, and their study/office maintain their original fittings and decor. There is a collection of the PM's hats, canes and boots on display.
Back outside, there are number of motor vehicles presented to the PM by manufacturers and the official vehicle of Tun Dr. Mahathir Mohamad, a Proton with number plate PROTON 2020.  
Verdict
I have been to three museums dedicated to Tun Dr. Mahathir Mohamad's 22 years as Prime Minister:
His Birthplace in Alor Setar containing personal belongings from his childhood, schooldays, medical career and his early years in politics.
Galeria Perdana in Langkawi is where the bulk of the gifts and souvenirs received in his official capacity are displayed,
and this museum, Galeria Sri Perdana which gives more of an idea of the man behind the job. 
All three are well worth visiting.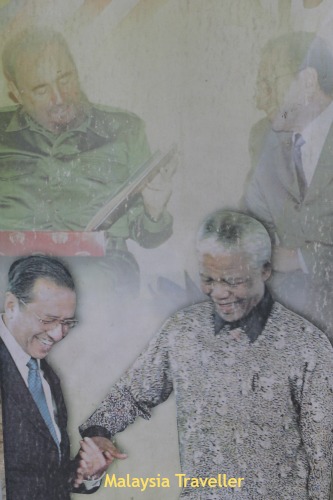 Opening Hours and Admission Fee
Tuesday to Thursday: 9am to 5pm
Friday:  9am to 12pm / 3pm to 5pm.
Saturday & Sunday:  9am to 5pm.
Closed on Mondays (except when Monday fall on public and school holidays).
Admission is Free.
How to Get to Galeria Sri Perdana
I have marked the exact location on the map on my Top KL Attractions page.
GPS 3°08'41.2"N 101°40'27.5"E
Address: Galeria Sri Perdana, Jalan Terengganu, Federal Hill, 59000 Kuala Lumpur, Wilayah Persekutuan Kuala Lumpur, Malaysia
Phone: 03-2072 0033
There is a free car park beside the entrance.
There is also a gift shop and restaurant.
---
Share this page: