Galeria Perdana
Langkawi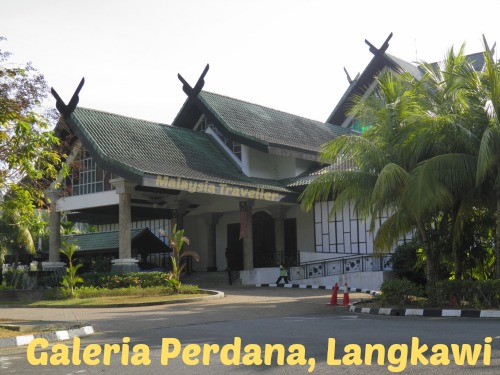 Review
Galeria Perdana is an attractive museum in Langkawi displaying gifts, awards and mementos that former Prime Minister Dr. Mahathir Mohamed received in his official capacity, mostly from foreign governments and corporations, during his tenure as the fourth Prime Minister of Malaysia.
It is good that the public are able view these items rather than them being locked away gathering dust in a government warehouse somewhere.

The Museum Building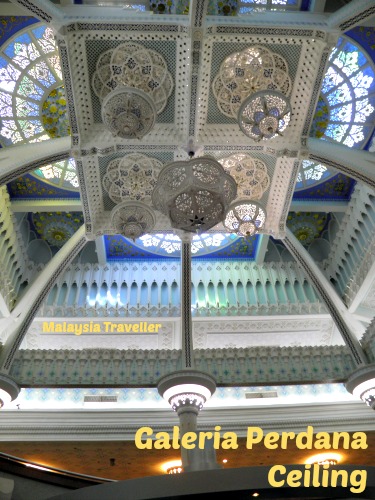 The building in which the gallery is housed is an interesting design. From the outside it has elements of traditional Malay architecture but inside there are two extravagantly ornate ceilings with coloured glass and delicate plasterwork. The surrounding gardens are pleasant.
Interior Exhibits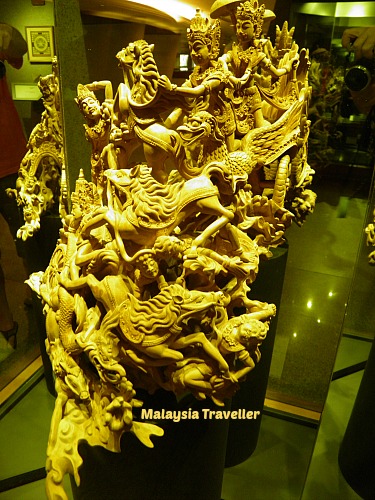 There is a great variety of items on display inside, many of them very desirable. These include a Japanese painting on silk, oriental rugs, Thai wood carvings, wooden model ships, model trains, a large collection of crystal, silverware, laquerware and porcelain treasures, kokeshi dolls, musical instruments, weaponry, textiles, Islamic art, photographs of Dr. Mahathir with world leaders such as Nelson Mandela and a signed photo of former UK Prime Minister Mrs Thatcher (with whom Dr. M was not always on the best terms).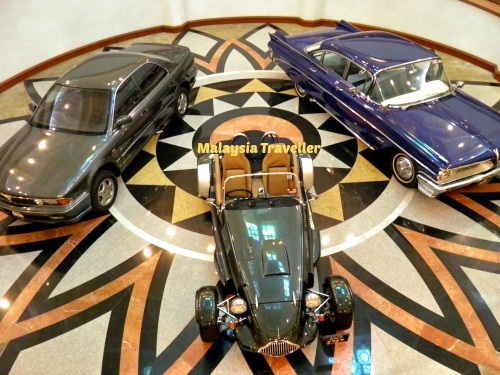 Another section showcases a number of motor vehicles, including some Malaysian-made models such as Proton and Perodua.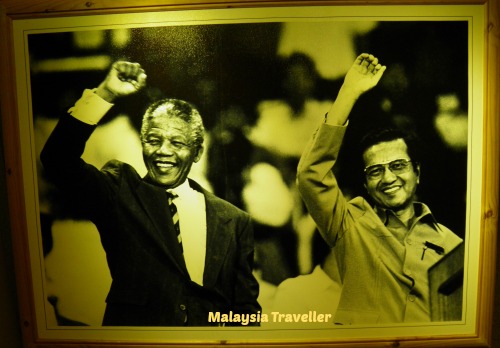 Verdict
I have been three museums dedicated to Tun Dr. Mahathir Mohamad's 22 years as Prime Minister:
His Birthplace in Alor Setar containing personal belongings from his childhood, schooldays, medical career and his early years in politics.
and this museum, where the bulk of the gifts and souvenirs received in his official capacity are displayed.
All three are well worth visiting.

Opening Hours and Admission Fee
Open daily from 9 am to 5 pm (. Closed on Mondays, Hari Raya Aidilfitri and Hari Raya Aidil Adha
Ticket Price
Adult RM 10 / RM 5 (MyKad)
Children (age 6 – 12) RM 4 / RM 2
How to Get to Galeria Perdana
I have marked the exact location on the map on my Top Langkawi Attractions page.
GPS 6°24'09.5"N 99°51'14.6"E

6.40264, 99.85406
Address: Galeria Perdana, Jalan Ayer Hangat, Mukim Kilim, 07000 Langkawi Kedah Darul Aman, Malaysia
Phone: 04-959 1498
Fax: 04-959 1819
Email: pr.gp@jmm.gov.my
There is a free car park in front of the museum.

There is also a gift shop and cafe.

---
Share this page: