Wakaura Tenmangu Shrine

Wakayama City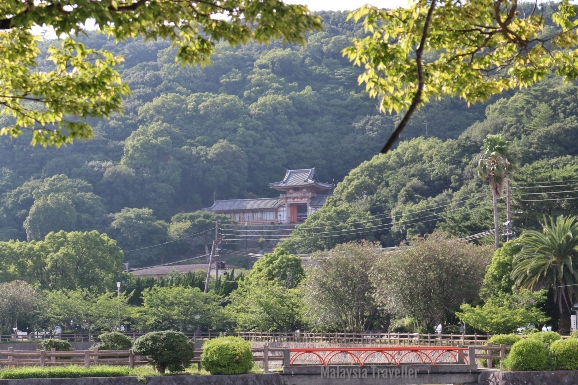 Wakaura Tenmangu Shrine is one of those Japanese Shinto shrines that has a great atmosphere. Located on a wooded hillside it offers an excellent view over Wakayama Bay and the cityscape of Wakauranishi district of Wakayama.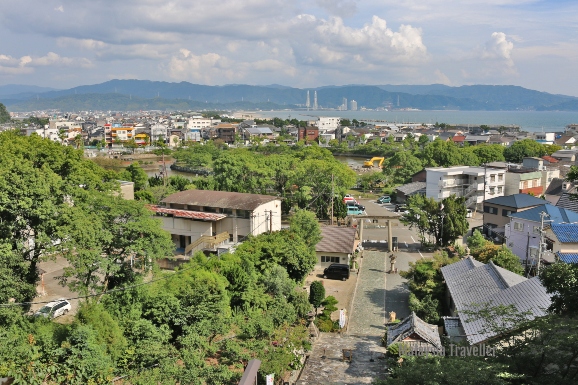 Wakaura Tenmangu Shrine was founded in the 10th century and the main building dates from 1605. It is decorated with wood carvings of cranes, turtles, phoenix and kirin.
It is surrounded by dense forest studded with plum and cherry trees turning a gorgeous pink during the spring blossom season.
On the hot summer day when we visited there were no other tourists or worshippers around so we had the place to ourselves. It was very peaceful.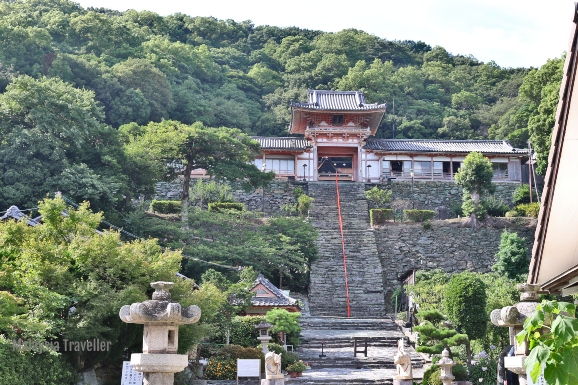 There must be sixty or so steps which are are old, steep and uneven so a certain amount of effort is needed to reach the shrine but you will be rewarded with a great view and the tranquil surroundings of the shrine. There is a handrail on the steps to help you. There is also a longer but more gentle path you can take if the steps are too much for you.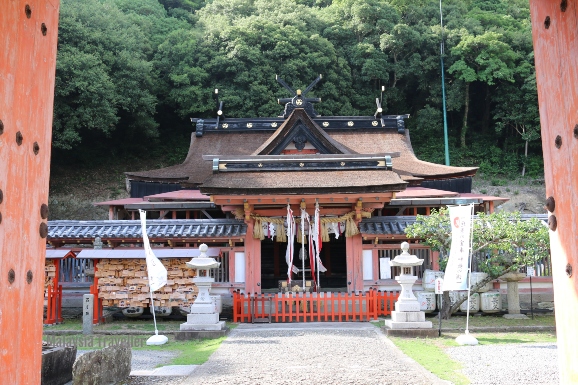 Once inside the entrance gate you face the main shrine building. In front of it are some display racks on which worshippers have hung their prayer plaques (ema) inscribed with the wishes and prayers they would like answered. The scholar and poet Sugawara no Michizane (845-903), revered in Shinto as the god of learning, is honoured here which is why this ancient shrine is popular with students (and their parents) praying for success in their examinations. (For more about Michizane see my blog on Dazaifu).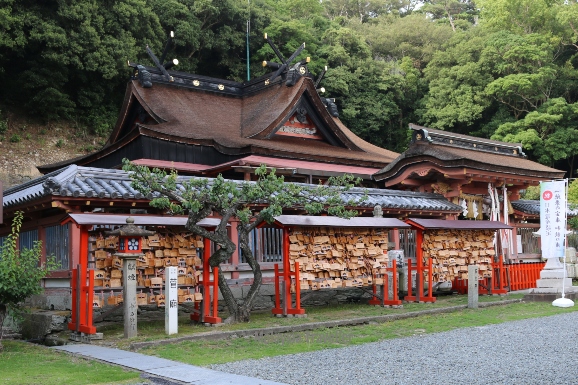 Opening Hours & Admission Charges
Open daily from 8 am to 5 pm.

Ticket Prices 
This is a place of worship and there is no entrance fee but as usual there are charges for the Ema and other services or religious souvenirs.

How To Get to Wakaura Tenmangu Shrine
The location of the temple can be found on this map:

The temple is about 30 minutes walk from JR Kimiidera Station. A bus or taxi might be more convenient.
Address:
Wakaura Temmangu Shrine
2 Chome-1-24 Wakauranishi, Wakayama, 641-0024, Japan
Tel: +81734444769

Nearby
You should definitely also visit Kishu Toshogu Shrine. It is only about 100 metres away but as far as I know there is no shortcut path between them. You have to descend one flight of steps, walk a short distance and climb another steep flight of steps. Never mind, it is good exercise and well worth the effort.

Also nearby:

---
Share this page: