Taiping Lake Gardens
Taiping Lake Gardens was the first public recreation park to be established in Malaysia and today it remains one of the most beautiful spots in the country.
The gardens were created in 1884 on a 60+ hectare site of abandoned tin mines on land donated by wealthy tin miner and rubber planter, Chung Keng Quee. Under the direction of town planner Charles Compton Reade the lakes were landscaped and the gardens were planted with grass, flowers and trees.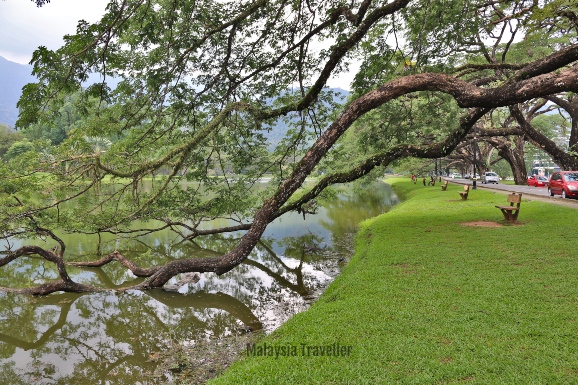 Magnificent rain trees, many over 100 years old, line the lake along Jalan Pekeling, with giant branches extending over the water and providing shade and a  peaceful ambience for walkers (indeed the town's original name, Tai-Peng, means peace in Chinese). 

With the hills of Bukit Larut in the background there are few places in Malaysia which can match the splendour of the Lake Gardens.

The gardens comprise West Lake, South Lake, Jungle Lake and a number of smaller lakes, ponds and islands linked by footpaths and decorative bridges. At night some of the bridges are colourfully illuminated.
Other features and landmarks in the park include a rock garden, a zig-zag bridge, a garden clock tower, an oblong pond, a lotus lake, Swan Lake, Duck Island, Seven Sisters Point and Bamboo Point.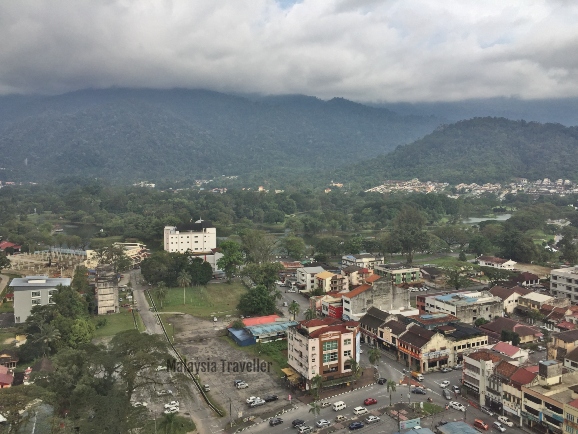 View of Taiping Lake Gardens with Bukit Larut in the background. Photo taken from Novotel in town centre.
One of the most pleasing aspects of the Gardens is that they are not surrounded by walls or fences but instead blend seamlessly with the town of Taiping and merge into adjacent attractions such as Taiping Zoo, Taiping War Cemetery and as far as the foot of Bukit Larut.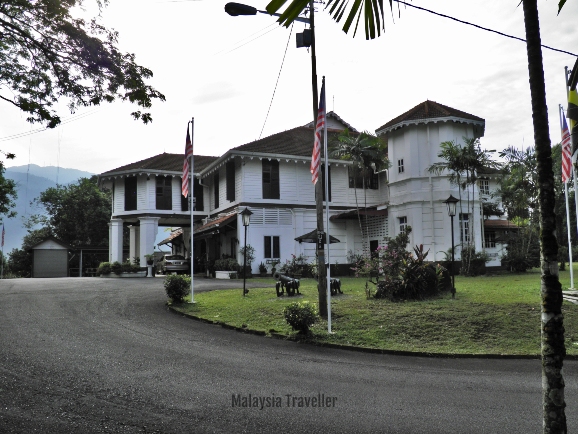 A number of heritage buildings surround the park such as this government District Officer's residence. 

Activities Available at the Gardens
Many Taiping residents come to the Lake Gardens every morning, when the weather is coolest, for their daily aerobic exercises, walking or jogging. Again in the late afternoon is a popular time to visit. 
Other activities include:
Paddle Boats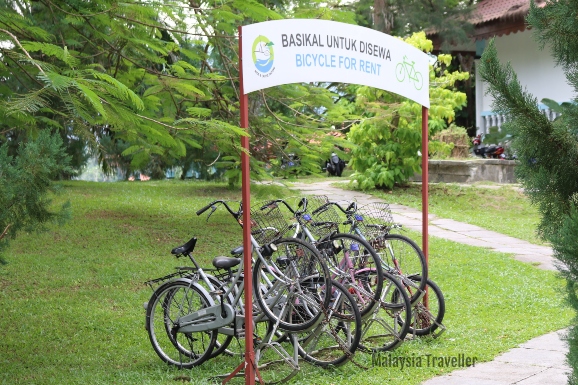 Bike Rental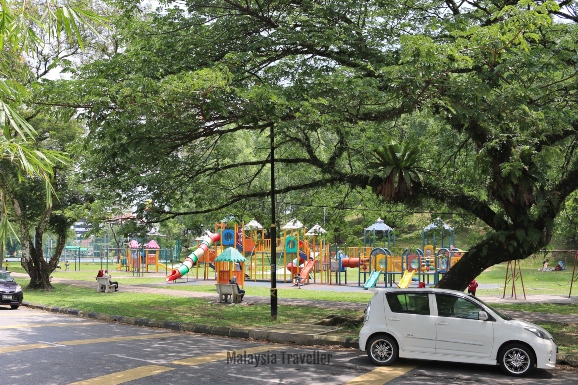 Kiddies' Playground
Opening Hours & Admission Charges
Open 24 hours.
Free admission.
How To Get to Taiping Lake Gardens
The location of the Lake Gardens can be found on this map:
Address:
Jalan Pekeliling, Taman Tasik Taiping, 34000 Taiping, Negeri Perak, Malaysia
Nearby

---
Share this page: