Penang National Park

Visited Sep 2018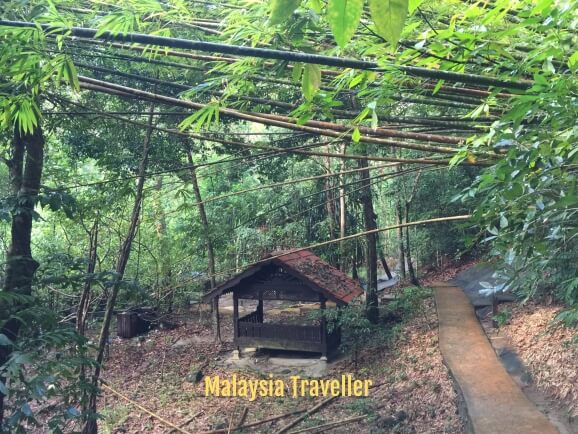 Penang National Park is the smallest of the Malaysian National Parks covering some 1200 hectares in the northwest corner of Penang Island.

Being a coastal park it offers a range of scenery and terrain from isolated sandy beaches, coastal and hilltop views and jungle trails. 

It may be small but it should not be underestimated and all the normal precautions should be taken if you plan to do some hiking (see my mountain climbing tips as a guide).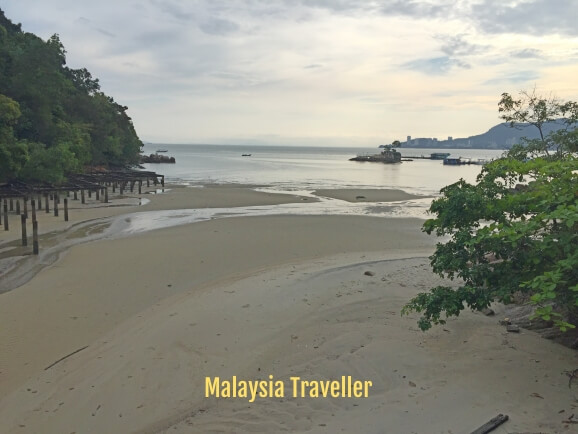 Sungai Teluk Tukun after early morning rain.
Places of Interest
Popular points of interest include (marked on map below):
Monkey Beach (Teluk Duyung)
Pantai Teluk Aling
Muka Head Lighthouse
Pantai Kerachut (Turtle Beach)
Teluk Kampi
Meromictic Lake (where fresh water and sea water meets)
Canopy Walkway
Unfortunately on my last visit (Sep 18) nearly all these attractions were inaccessible on foot or off-limits to visitors due to ongoing maintenance to the trails or damage to the facilities caused by landslides, fallen trees or termites. I had wanted to hike as far as Muka Head Lighthouse via Monkey Beach but the trail was closed beyond Teluk Aling Beach. I also went to to see the Canopy Walkway but that too was damaged and closed.

The only way to access Monkey Beach or Kerachut Beach at the moment  is by boat and there are plenty of boat operators with stalls near the park entrance who are willing to take you for a boat tour for a fee. The boat fee to Monkey Beach should be around RM 50 per one way trip. Pantai Kerachut or Teluk Kampi will cost more.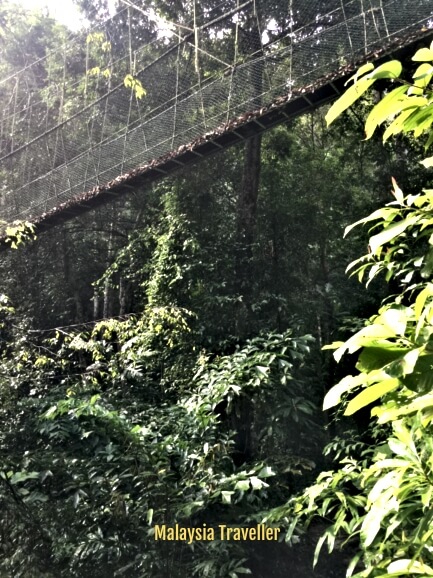 The Canopy Walkway is a 250 meter series of hanging bridges through the tree tops. Unfortunately it is closed until further notice for repairs.
Activities
Hiking
Nature Trails
Swimming
Boat Tours
Sunset Cruises
Fishing & BBQ (only where permitted)
Camping (prior reservation/booking required)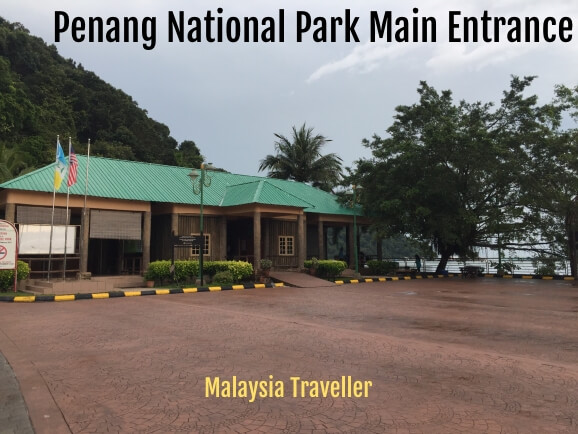 Fees and Permit
Before entering the park you are required to register at the Park Information and Registration counter at the park entrance. 
Entrance to the National Park is free. If you want to walk on the Canopy Walkway (if and when it is repaired) there is a fee of RM 5 for adults and RM 3 for children.

Private guides are available.

There is another entrance to the National Park at Kuala Sg. Pinang (marked on map below). From here you would need to take a boat.
Do not feed the monkeys. They can be aggressive so steer clear.
Opening Hours
Opening Hours  Open daily from 8 am to 5 pm.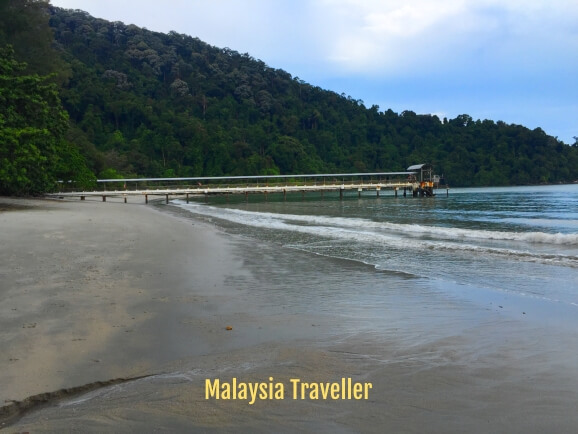 The lovely beach at Teluk Aling is home to Universiti Sains Malaysia's Centre for Marine and Coastal Studies (USM CEMACS). Lucky students!
How to Get to Penang National Park
The entrance to Penang National Park is shown on this map:

By Bus: take Rapid Penang 101 and 102 buses from KOMTAR or Weld Quay Jetty Bus Terminal. 
If driving, there is a car park opposite the Park Entrance where you can leave your car for RM 3 per day.

Address:

Pejabat Taman Negara Pulau Pinang
Jalan Hassan Abbas
Teluk Bahang
Pulau Pinang, 11050
Malaysia
GPS: 5.459694, 100.205963

Tel: +604-8813500
You can find more details on the Department of Wildlife's  official website.

---
Share this page: