Baba & Nyonya Heritage Museum Melaka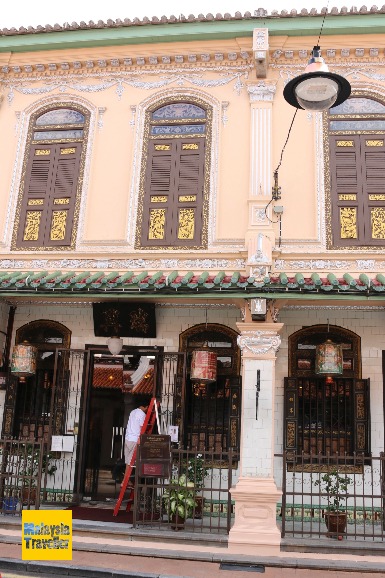 At Baba & Nyonya Heritage Museum in Melaka you can tour the gorgeous ancestral home of a wealthy Peranakan family and learn about the unique hybrid culture of the Straits-born Chinese.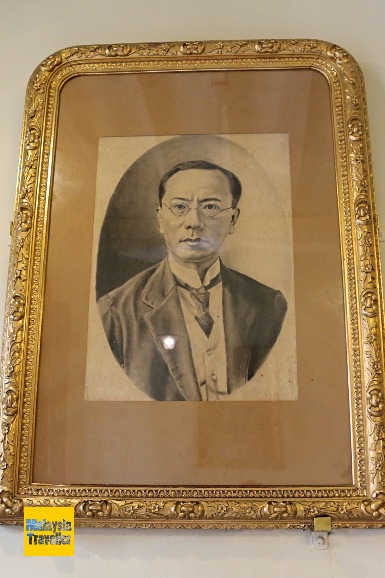 Baba Chan Cheng Siew (1865-1919)
This wonderful townhouse was home to Chan Cheng Siew (1865-1919) and subsequent generations of his family. Chan was a successful planter, property investor and businessman.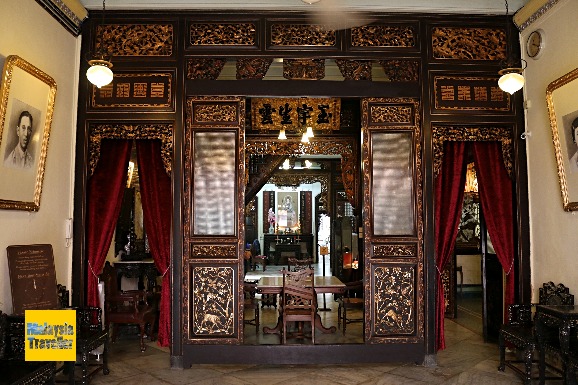 Photography is not allowed beyond the entrance hall.
The house is tastefully decorated with Chinese, Malayan, European and South East Asian influences. Like most of these traditional townhouses, it extends a long way back through a reception hall, ancestral hall, kitchen, interior courtyard, dining room and with staircases leading up the bedrooms.
The guide will provide you with interesting commentary on the history and life of the Perankans as well as the secrets of the house.

Opening Hours and Admission Fee
Open daily from 10am - 5 pm.
Daily Tour Times

Hourly at 10 am, 11 am 12 noon, 2 pm, 3 pm and 4 pm.
Additional tour at 5 pm on Friday, Saturday and Sunday.
Walk-in visitors can join one of these guided tours or else you will be loaned a self-guided tour booklet, available in four languages.
If you are a group of more than 10 people you should book your tour at least one month in advance to avoid disappointment.

Entrance Fee
Adult RM 16
Child RM 11 (Ages 5-12)
 Review Verdict
This museum is probably the finest example of a traditional townhouse in Melaka which is open to the public. It is full of opulent furnishings and exquisite works of art and with lots of interesting exhibits. You do not want to miss this place.
It's a pity they do not allow photography beyond the entrance hall but you can get an idea of what is inside from the museum's official website.

 Café 1511
Right next door to the Baba & Nyonya Museum is Café 1511 which is a casual eatery and guesthouse for a clean and comfortable stay at budget prices. It is said that this annex was once the servants quarters for the ancestral home.

How to Get to the Baba & Nyonya Heritage Museum
The exact location is shown on this map.

GPS Coordinates:
2°11'43.0"N 102°14'48.0"E
2.195267, 102.246657
Address: 
Baba & Nyonya Heritage Museum
No. 48 & 50 Jalan Tun Tan Cheng Lock

75200 Melaka, Malaysia
Tel +606-282 1273
For bookings and more information please refer to the museum's Official Website.

Nearby
This museum is in the heart of the old city with so many of Melaka's top attractions within close walking distance. Take my self-guided Melaka Heritage Trail to see most of them.

---
Share this page: