Kuala Pilah Attractions
The well known website Trip Advisor's list of Kuala Pilah Attractions is made up of only one place, Sri Menanti Palace, and even that is 15km away from the town of Kuala Pilah but still part of Kuala Pilah district.
Surely there must be more to see in Kuala Pilah town than that so I visited there recently to find out for myself.
The drive to Kuala Pilah is very pleasant as it passes through the sleepy kampungs and countryside of rural Negeri Sembilan state. En route, there are many examples of minangkabau houses to admire with their sloping 'buffalo horn' style rooflines. I passed stalls selling fruits (musang king durians were in season during my visit) and lemang, the delicious snack made by cooking glutinous rice, coconut milk and salt stuffed inside hollowed out bamboo sticks. 
The town of Kuala Pilah itself is somewhat larger than I expected with the usual few rows of shophouses at its centre and newer suburbs and developments spreading outwards.
Here are some of the Kuala Pilah Attractions that I found of interest: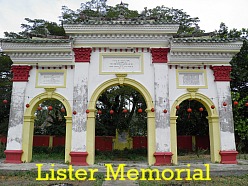 The Lister Memorial was built in 1901. A plaque reads "Erected by a grateful people to the memory of The Honourable Martin Lister who was British Resident of the Negri Sembilan 1889-1897".
The memorial was financed by Towkay Tung Yen, a successful tin miner who, in later life, returned to China in 1920 to take up the role of Warden of Mines for Kwantung Province at the request of Sun Yat Sen.
---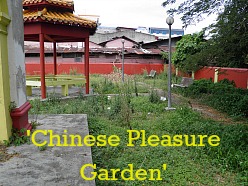 Another plaque records the scheduling in 1901 of the plot of land surrounding the memorial for the purpose of a Chinese Pleasure Garden. It was looking overgrown and distinctly lacking in pleasure during my visit and the only occupants were an elderly Tamil couple who seemed down on their luck and asked me for a small contribution to buy food. 
---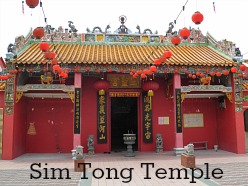 Across the street from the memorial is a Taoist temple called Sim Tong temple, among other names, which dates from 1898.
---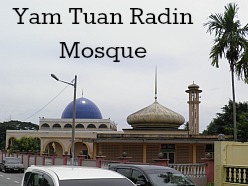 Next door is the town's main mosque, Masjid Yam Tuan Radin.
---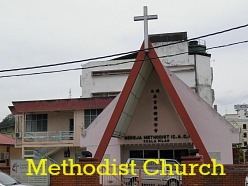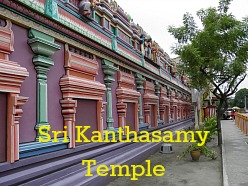 Other places of worship that I noticed in the town include a Chinese Methodist church and the Sri Kanthasamy Temple, a colourfully painted Hindu temple whose history dates back to 1896 although the current building is much more recent (1988). 
---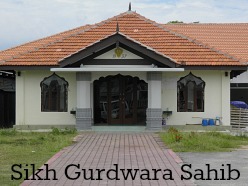 Adjacent to the Hindu temple is the Sikh Gurdwara Sahib with the date 1937 above the entrance. Like many other Sikh temples in Malaysia, it was mainly set up for use by Sikh policemen of which there were some 19 in Kuala Pilah during the 1930s. 
---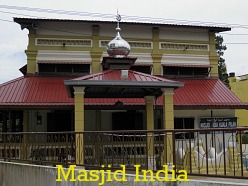 Not far away is Masjid India, for the town's Indian Muslim population. This mosque has an unusual design and is housed in what looks like an old building that may originally have been built for a different purpose.
---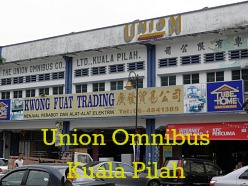 Elsewhere in the old town is a block painted Union Omnibus Co. Ltd. Kuala Pilah, a company which is listed in the yellow pages so presumably still exists although there was no sign of any buses at this location.
---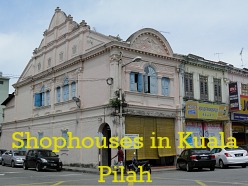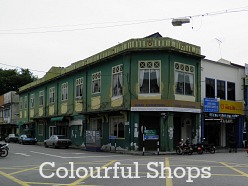 Kuala Pilah has fairly typical streets lined with old shophouses, many of them pre-war, some of which contain dark and dusty shops brimming with fascinating stuff.
---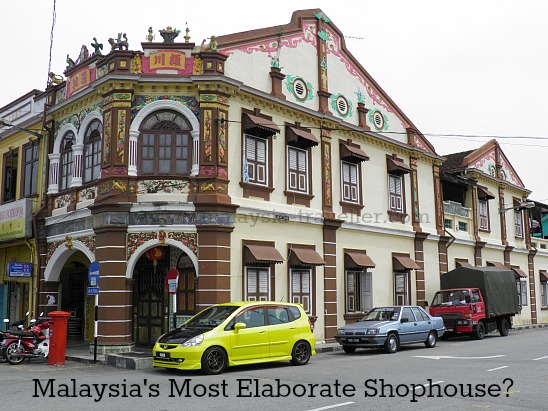 This intricately painted and tiled shophouse must be a candidate for Malaysia's best preserved shophouse. The owners should consider opening it to the public as a museum, restaurant or boutique guesthouse. This could become one of the best Kuala Pilah attractions.
What else is Kuala Pilah known for?
There used to be a railway line from Kuala Pilah to Bahau, serving the tin mining industry at Parit Tinggi for about 20 years from 1910. The long straight road which runs from Bahau in the direction of Kuala Pilah is built where the tracks used to run.
The Tuanku Muhammad School building, which I did not see, is where various massacres were committed by the Japanese on the local population during WWII.
Local delicacies include turtle soup.
Accommodation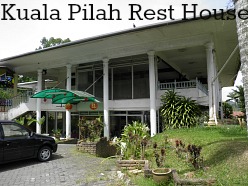 The old Government resthouse sits on a small hill on the edge of the town centre. It appears to have been significantly remodelled and was reopened in 1992 with 10 rooms and 4 chalets and a restaurant. It is still one of the few places to stay in Kuala Pilah. Desa Inn is an alternative.
Nearby
Nearby attractions include Sri Menanti Palace and Gunung Angsi.
---
Share this page: